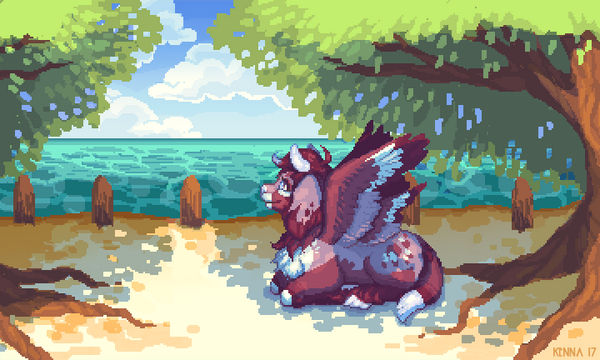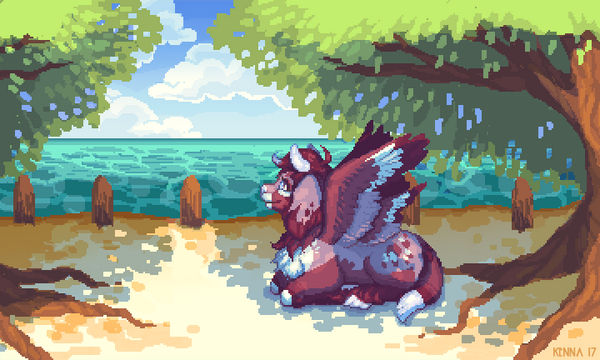 Watch
My first time EVER submitting a prompt to a group and it's an hour late (I forgot it was BST not EST!) and STILL not finished to my liking. Either way, I still want to try to submit it! ;3; Originally submitted at 7am EST Aug 31st 2017. Also, I totally uploaded the wrong file and it's kinda gross looking and not crisp. I am SO sorry. dA doesn't let me change file type ;3;
Cotton lives a quaint life in Goldfair- she was raised as a farmer's daughter and she loves the earth and all the things it makes. However, there are days where she dreams of something more- perhaps her love of sewing could have been a career as a seamstress... but alas, however loud and brash 'Tottie sounds- she's actually terrified of putting herself out there. Her internal lack of confidence means she's more likely to stay in her comfort zone.
Every year, she allows her self a small vacation from gardening, in distant Citremey. She'll find a shady tree on a hill, and simply rest and contemplate what COULD be, if only she LET herself make it happen.

Reply

im BIG on fantasy so i love this soooo much
Reply

I'm very much into fantasy scenes and concept art- it's an industry I'd really like to get into! I'm slowly working towards getting more pieces featuring full scenes under my belt and in my portfolio. : )
Reply

Really nice colours and details :0
Well done!
Reply

GOODNESS THIS IS LOVELY!?
the depth, the environment, the shading and pleasant colors... It's gorgeous!!! You are amazing with pixel art! Just, wow!
Reply