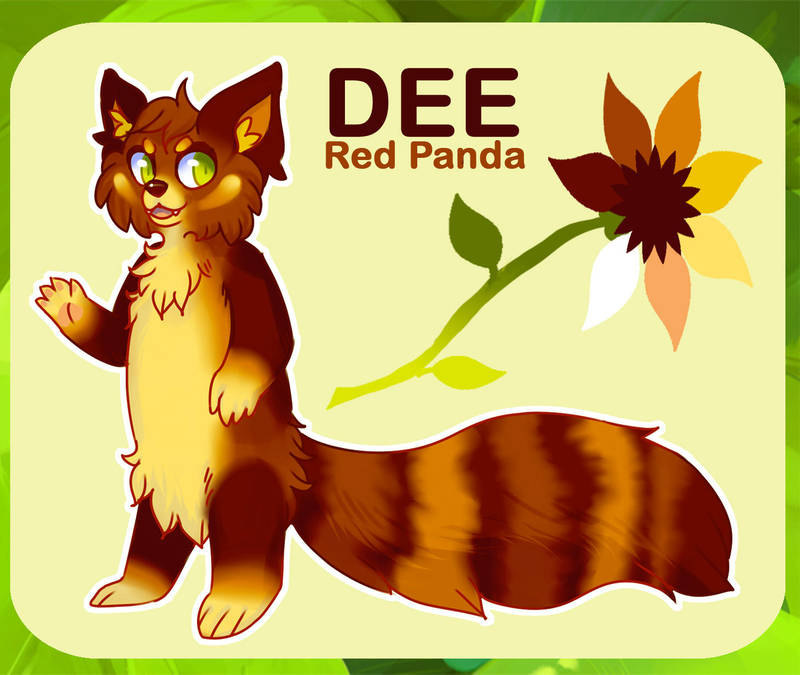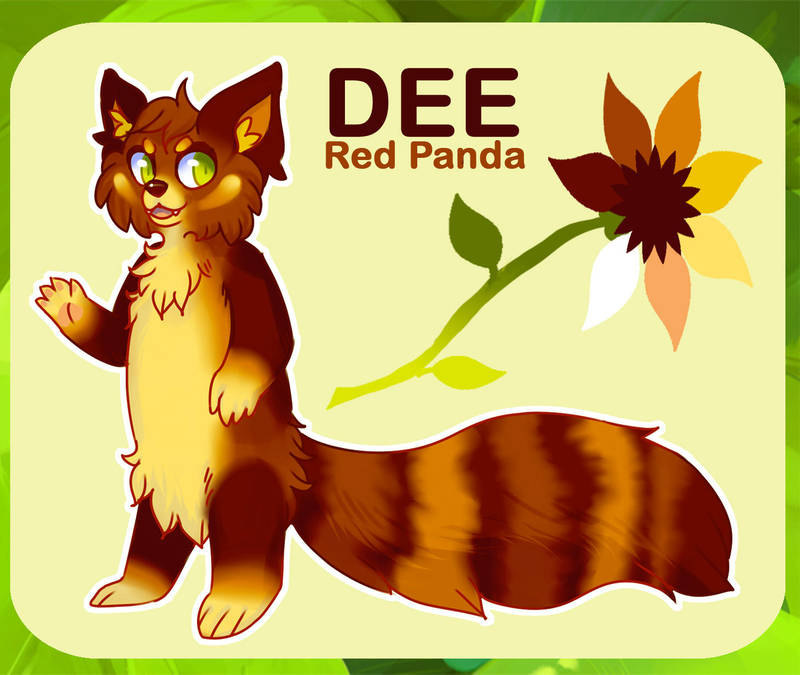 Watch
Dee
• Where did the name of your Fursona come from?
"Kenna-dee"
• What species is your fursona and why did you choose that species?
a red panda- because they're dumb cute


• What color is your fursona and why? Hair/fur/eye/ect
the colors of sunflowers and spring
• What is your fursona's personality and how does this compare to your RL personality?
playful, outgoing, sunny, tends to sleep a lot, lazy (accurate NGL)


• What is one item your fursona owns that is significant to you in RL?
sunflowers - my favorite flowers
a green scarf- my favorite color


• What is one thing you think you would say to your fursona if you could meet?
AWWWWW


• What is one thing your fursona would say to you if you could meet?
"can we nap now?"


• How has your fursona changed over the years?
for a long time I had a regular fox, then a blue fox, then it slowly morphed into Dee as she is now?


• How long have you had this fursona?
uhhhh... I have no concept of time I'm horrible at this


• Would you like to be more like your fursona?
Dee's buoyantly happy all the time, even sleeping or being lazy- I wish I was more happy minded?

FRICKIN CUTE UGH i want to do this now
Reply

aww thanks!!
i saw this floating around- but only as text? and i was so sad because i love seeing people's fersonas???
so here i am, breaking the flow of things and making it an art submission haha ⁽(◍˃̵͈̑ᴗ˂̵͈̑)⁽
Reply

you should make a cute little template for an img version >:3c
Reply