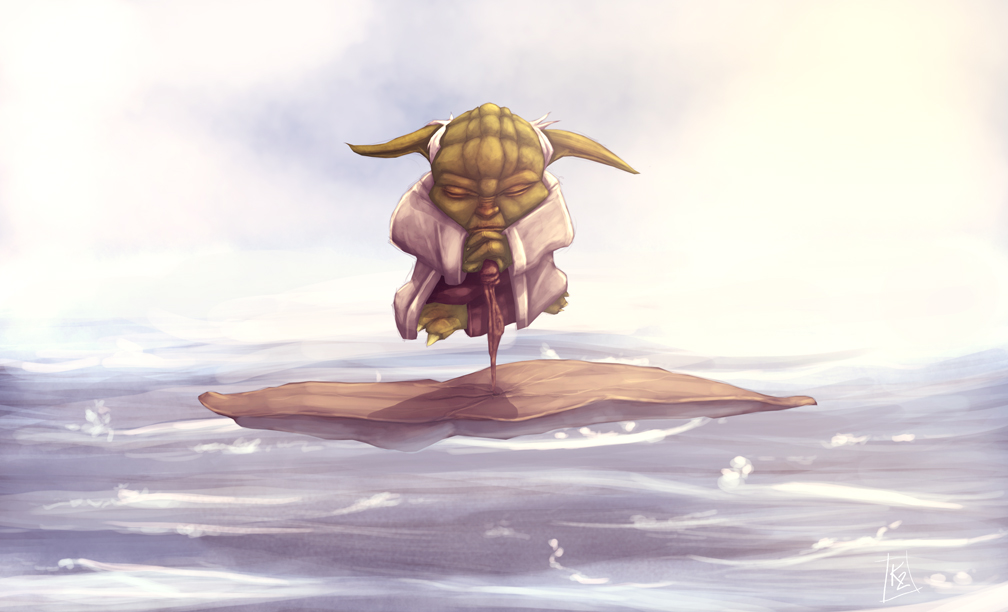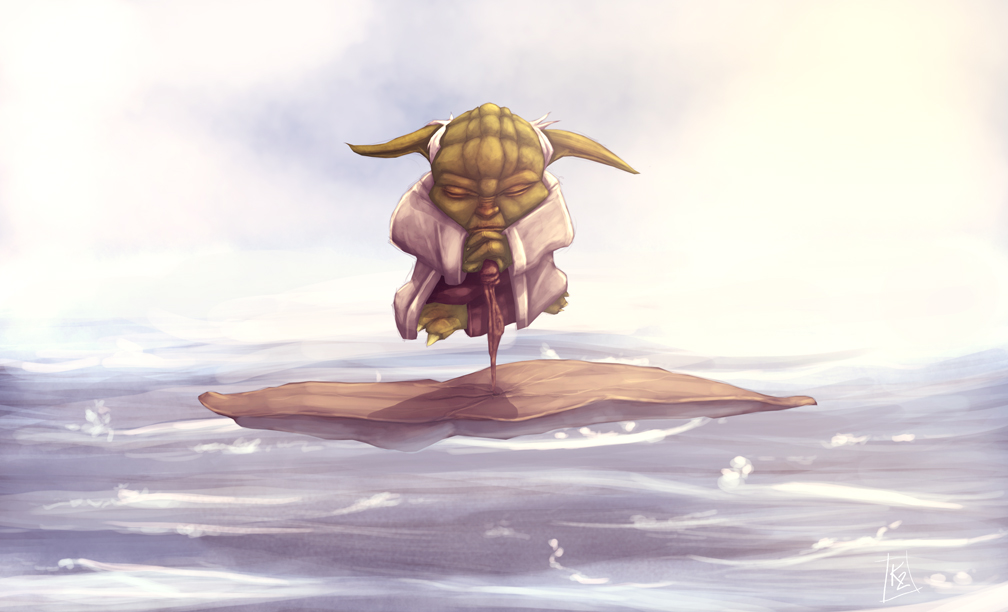 Watch
A quick sketch that I used to test out some different painting techniques. Yoda floating over a slab of rock which is floating over water.

Sketchbook Pro > PS CS4
~3.5h

very zen, he looks peaceful haha. btw your work.. very impressive!
Reply

wow this is my favorite yoda piece, it totally captures the levels that I would imagine yoday could operate on with ease.
Reply

Thank you very much! That's an incredible compliment! I originally wanted to do an action piece with Yoda, but then I decided to go with a stronger character piece!
Reply

Yoda doesnt need to show action, he was beyond that point I think. So Im glad you went with this. I think if he was really gonna show his guff hed be saving a ton of people all at once...kinda like the opposite of the picture of Starkiller pulling down the star destroyer from space, dunno if youre familiar with that. If you are I think youre the guy that could pull that off

Cheers!
Reply

It's true. He's far beyond action

Yeah, to really show off his heroism it would take a seriously crazy and dire situation...like him being able to stop the Death Star laser from blowing up Alderaan with the Force...singlehandedly...haha
Reply

that would be sick. or if he reflected it back at the empire fleet...what a scene that would have been....dont worry everyone..master yoda is handling it. we can call off the super secret strike team and just go play ping pong.
Reply

Haha Alderaan-style ping pong! Each ball gets destroyed by a laser beam from space when the player loses

Reply

The way the water turned out is really nice!
Reply


Thanks. The water was really the hardest part to this for me haha I didn't really have a plan going into it!
Reply

Reply

I very much like the way you've done the water in this picture. Very simple, yet very much alive and with the right amount of lead and grey tones to look like actual water.
Reply

Thanks for the compliment

Water is always a toughie for me, but I went a little sketchy here and it worked out nicely for what it's worth haha
Reply