For many artists, art theft is a frustrating reality. No matter how we watermark, logo, or constrain the resolution of our work, there are instances where artwork will be reposted, ripped, or used for commercial gain without credit or compensation. For some, this can be almost flattering, to know that there are those that like your work enough to steal it. But, the fact still remains, that your work has been used without permission, and for no gain of your own.
My Experience
I have been a photographer for four years now, and throughout that time I am always learning. Part of that education is around copyright, and how to protect my work. The collage above is a brief representation of some of the ways my photography has been stolen. Some were edited without permission, event advertisements, included in a calendar, manipulated to advertise jewelry, sold on canvas, for promoting a cosmetic brand, or even for music videos.
Each time I discovered a stolen image, part of me was flattered, and part of me was irked. Many of these instances were from countries that did not speak the same language as I did. I felt helpless, as I worried there was no way to get my work removed.
How To Search For Infractions
There are two methods that I employ for researching where my work has been used or reposted. The first method is to utilize Google.
First Method: Google
Step 1: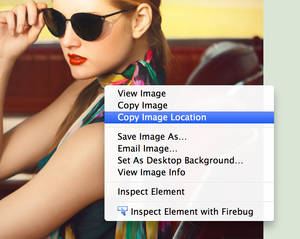 Go to the image you wish to search for. Right-Click, and select '
Copy Image Location.
'

If you use Google Chrome, select '
Search Google for this Image
.'
Step 2: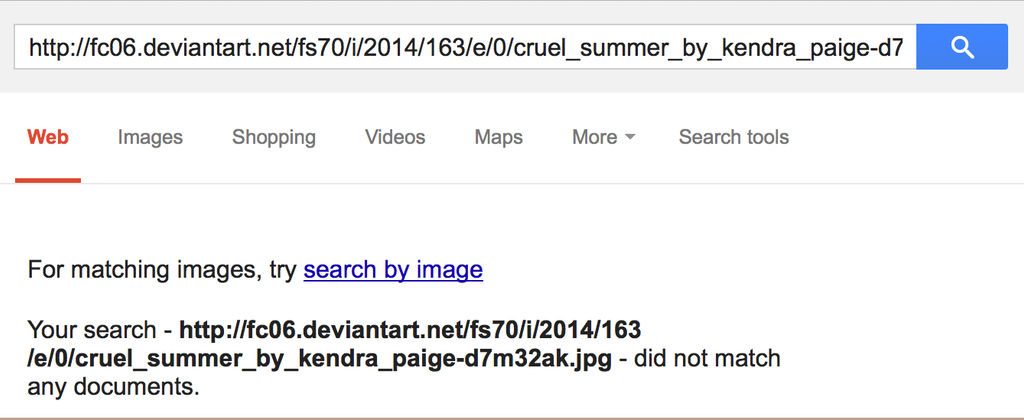 Paste the link into Google's search box. After submitting the search, you will likely see the above.
Select '
search by image
.'
Step 3: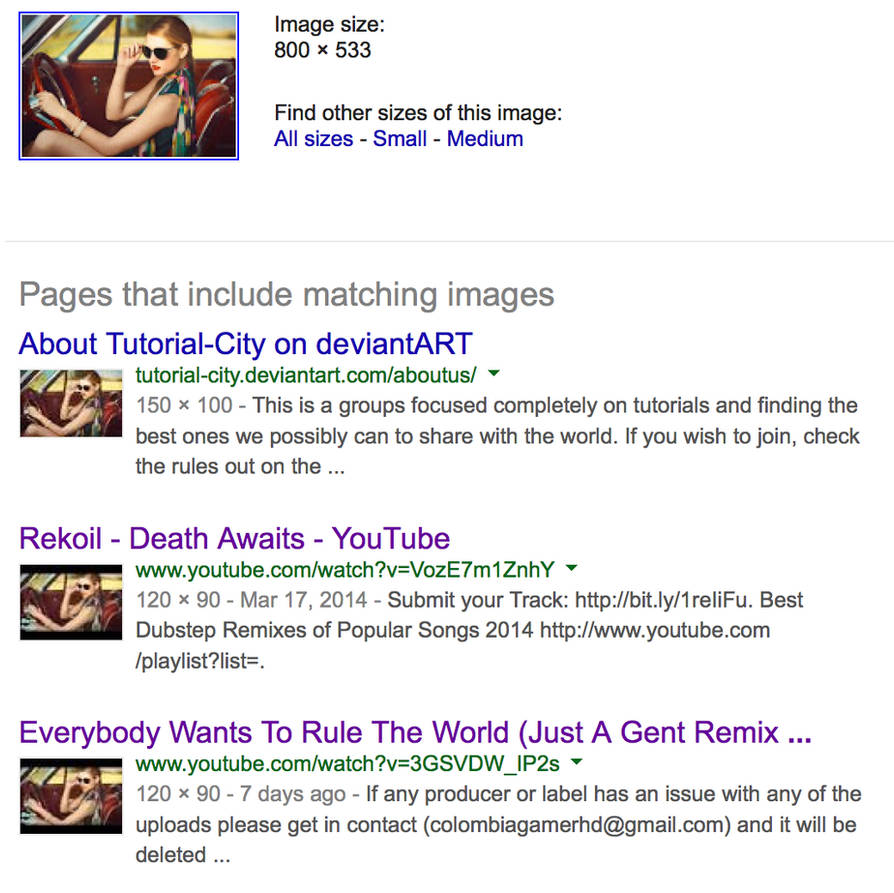 Now you will see the visually similar results. This will also allow you view videos and other media that utilize your content.
Keep in mind that this will show links of DeviantArt galleries and other sites that are showing your work, so not all results are red flags.
Second Method: Tineye.com
Step 1:

Go to
tineye.com
Similar to the above, you can paste the image URL, or you can upload your image.
Step 2: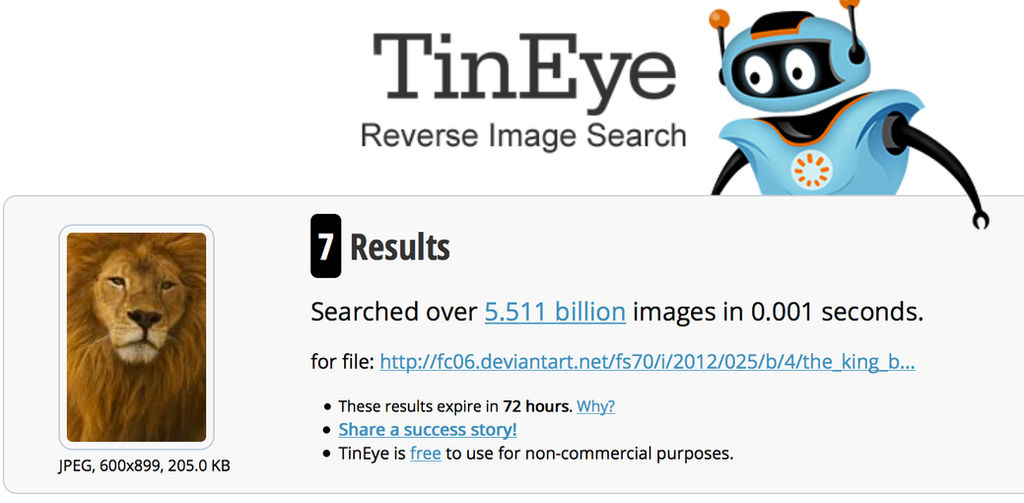 View the results given.
What Next?
Now that you've identified instances of your work being used without your permission, you have a few options.
First Option:
E-Mail or message the apparent person responsible, or the brand. I highly recommend being as professional as possible. While the act of art theft is wrong, it's sadly not something that everyone grasps the gravity of, and there are instances where the person responsible did not inform the client they produced the work for. Approaching the situation with a composed tone will yield much better results than threats.
In the message, be sure to link to the copyright violation. If you wish to provide a link to your own work as proof, you are welcome to as well.
Be sure to state your terms clearly in the message. Not every instance of art theft requires removal. It could be an opportunity to have your name credited for extra exposure, or you may be able to request compensation for the use of the image. The latter piece will require further research into your legal standing, in accordance with your area's copyright laws.
No matter what your terms are, impose a deadline. A reasonable deadline for action is two to three weeks. Again, I highly discourage using threats, so using language similar to "I will follow up in three weeks if there is no response," is recommended.
Second Option:
Many social media outlets offer features to help protect copyright. Report the offending content, and follow that particular site's instructions for reporting copyright infringements.
Third Option:
Google offers a Removal Request service for Copyright Violations. Follow this link:
support.google.com/legal/troub…
This form will allow you to remove search results from Google for websites that contain copyrighted material.
What About Language Barriers?
Google Translate has worked wonderfully for me when it came to finding contact information, and for composing messages.
Google Translate Steps:
Go to
translate.google.com/


You can copy and paste the website URL into the given text box, and select 'Translate.' It will automatically detect the language, and translate it into your chosen language.
You can also type the content of the message you wish to send into the box, and translate it into the desired language. I highly recommend using very simple words, in order to avoid translation issues or misunderstandings.
What Should I Not Do?
Publicly shaming or outing someone for stealing your work is ill-advised. While you may be perfectly justified in your public outrage, handling these instances privately is a far better way to protect yourself and your brand.
Do not make threats, especially legal ones. The cost of going to small claims court or hiring attorneys is quite high, so unless you fully intend to hire legal representation, tossing around an idle threat can only do you harm.
In my experience, those I have contacted have been apologetic, and have agreed to my terms. This is the goal, as there is nothing gained by seeking emotional retribution.
What Else Can I Do?
Watermarking your work is a great way to protect it. If you are comfortable with your content being shared, then I recommend using a URL or logo as your watermark, in order to guarantee credit to yourself.
I also recommend that you do not post high resolution versions of your artwork if thievery is a concern, as this makes it much easier for your work to be re-purposed.
If you are concerned about the copyright of your work, you can also register your work for copyright with your local government. This site
www.copyrighted.com/
(suggested by
Shahrezad
is a great avenue. This varies by location as well as media, but it is a great option if you wish to further guarantee that your artwork remains protected.
Other Resources

In Conclusion
The methods mentioned above have worked for myself in protecting my artwork, as well as the artwork as others. No company or entity is too big or too small to not warrant contact when it comes to your copyright. Remain calm and diligent, and protect your work!
For Discussion
All comments and feedback are greatly welcome. Please comment or favorite this journal in order to help pass the word along. I would also love to have some discussion around the topic.
Tell us about your own experiences with copyright infringement.
1.) Have you had your work used without your permission?
2.) What were the steps you took to handle the situation?
3.) What were the results?
4.) Do you have any advice for other creatives?
5.) How do you personally protect your artwork?

Giveaway

I will give ten lucky winners 50

each.


Add this journal to your favorites to qualify.


Participating in the discussion increases your chances.


Giveaway ends July 1st.
Winners










Please

this article to help support the cause!