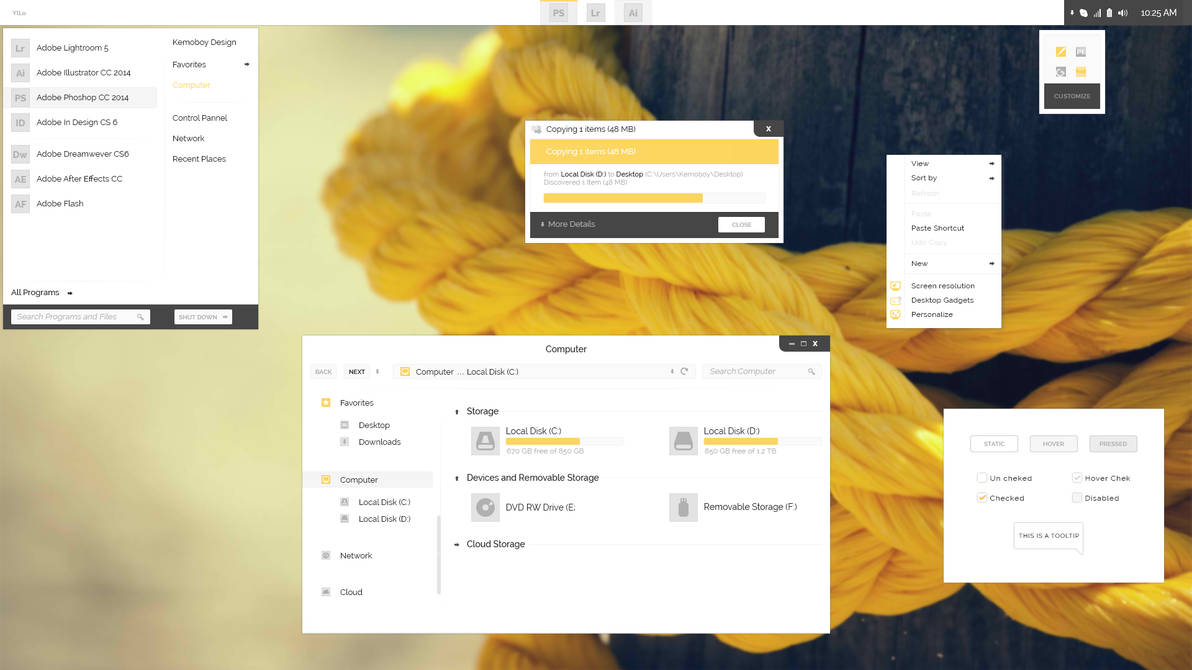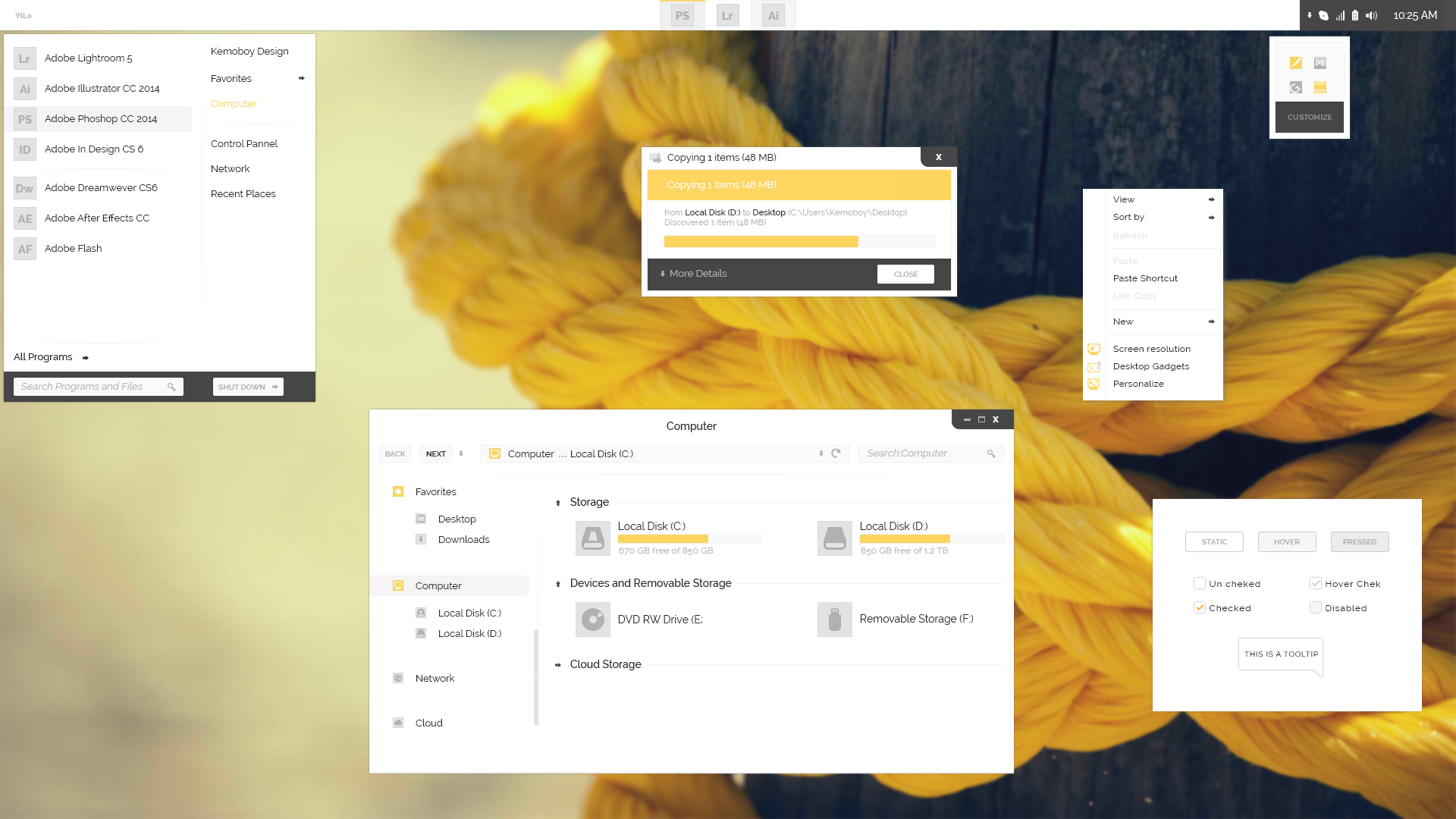 I know, I know .. it's not perfect, and probably needs work, but to be honest is exactly what I want to see on my desktop! The third concept made ​​by me for a windows theme. Waiting for feedback and ideas!

shit is bad ass mate

other than the nav buttons, font and tray button mate, i'd say this banana is ready to eat!

Reply

looks really nice! congrats!
Reply

Really liking this mock up mate! Only thing I could say is make all windows have the same min/max/close design as the copying window. But of course it all comes down to your taste. Hope this gets made.

And one last thing, those system icons are dope, could you share them please?
Reply

min / max / cls will be the same as the window copeiere, just the fact that I wanted to look normal and hover, but the theme will be just normal that is just so close button, celeltate will appear when you get the mouse acquis on them!

As for icons, I try to make a pack of them, plus some! D

PS Do not know if this will be achievable VS does not know how to do a windows theme and not have time to learn!

I was looking for someone to take care of it! Thank you!

Sorry for my poor english!
Reply

Reply

In which it needs to be perfected.., it's already flat and gr8

Reply

Nice work ! I think you should try using Lato, as it looks less squished than Raleway.
Reply

That is smooth. what is the font name?
Reply

looks good

Reply