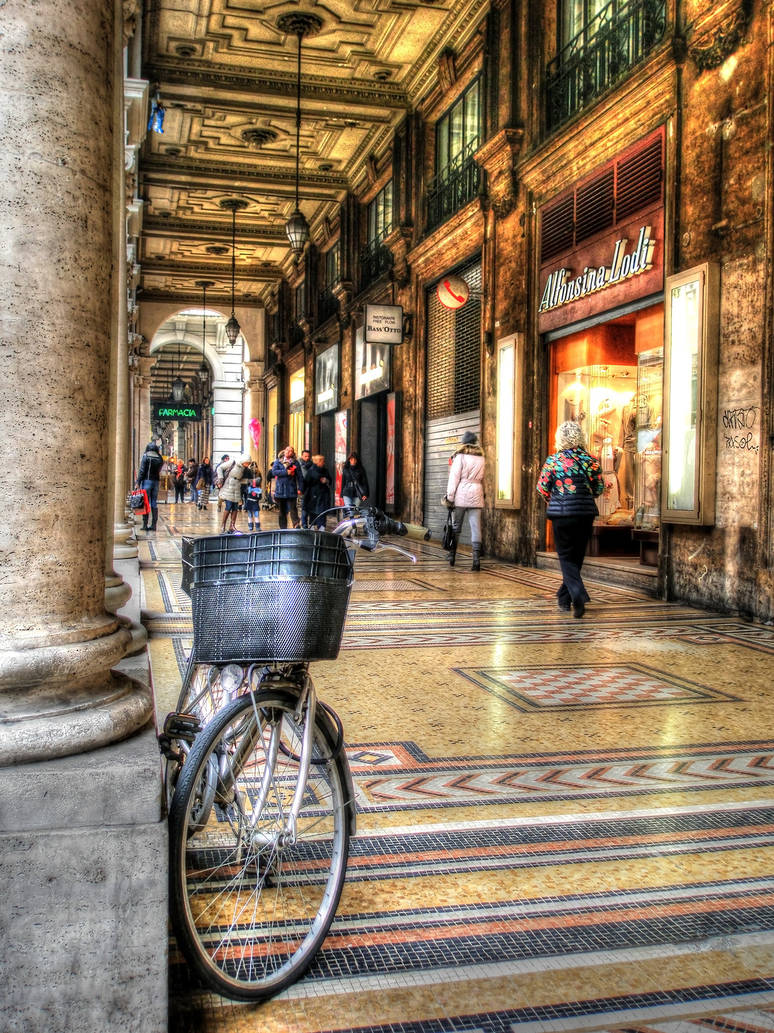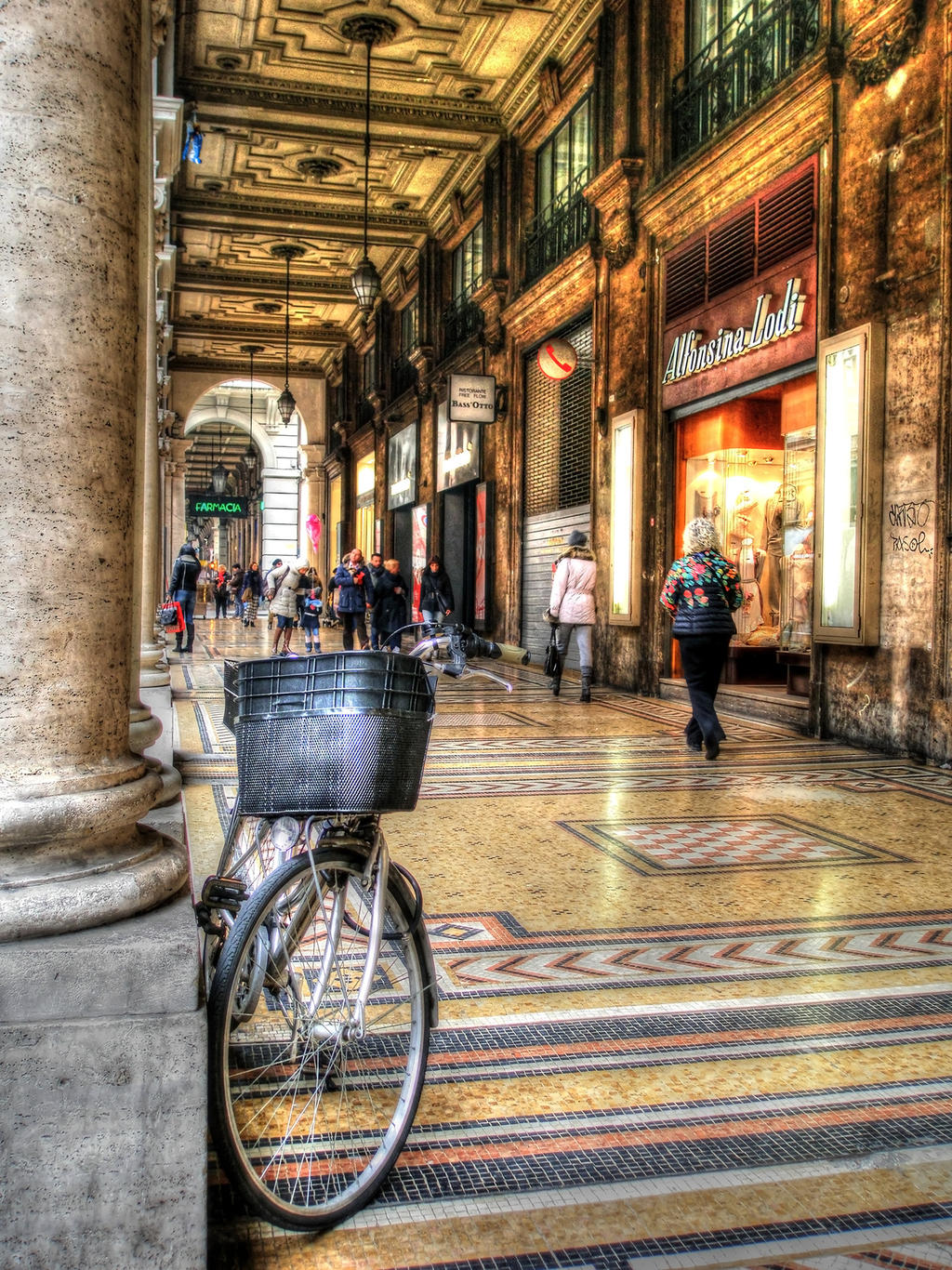 This is via Ugo Bassi and one of the many porticoes in Bologna.

Reply

Приложил ли си някакъв филтър? Снимките изглеждат сякаш са рисувани с цветни моливи или акварел...
Reply

Не е филтър, техниката се води HDR, взимат се три (или повече) снимки с различна експозиция (в случая с "Болоня" са три отделни снимки, тук е една снимка, която веднъж изсветлих и веднъж потъмних, за да постигна трите различни нива на осветеност), комбинират се със софтуер по избор и се получава една снимка с висок "динамичен обхват". Най-ефектно е, когато се снима срещу слънцето, например, защото тогава се губят най-много детайли - или небето ще е преекспонирано, или земята ще е твърде тъмна. Идеята на HDR е да вземе най-доброто от тези няколко снимки и да доближи детайлите и цветовете до реалните.

Reply

HDRI Is and always will be an acquired taste.
Some people including a lot of pro's turn there back on HDR, especially when the tone mapping is over powering like in this photo...
While their overpowered I'm overwhelmed, Incredible shot aside from HDR it hold merits in composition and technical ability and with all high tonal HDRI images the more you look at it the better it gets...
Greetings from

Reply

Hey, thanks for the wonderful comment!
HDR is tricky and I only like to use this technique when I think it will improve the shot, so I'm glad you like it!

I understand people who are not too keen on HDR, but my a point-and-shoot camera can only take me so far, and a little HDR magic can complement shots which would have looked good enough as is, if they were taken with a pro camera.

Reply

Wait.. This wasn't? Well it's just gone from a 7 to a 9/10. I love finding photographers that PROVE that you don't need a fancy camera... not saying I would swap or that you shouldn't upgrade at some-point it will open you up to a new world

Reply

Haha, thanks.

I certainly won't mind a fancy camera, I can't even regulate the shutter speed and the aperture on mine (just the ISO and the overall exposure), which is killing me, so yeah, I think of upgrading at some point in the future.

Reply

Well if I'm 100% truthful... go film! I bought my first film camera for £7.00! and my 60D has a
crop factor
of 1.6 so in actual fact the £7 pound cheap camera is better (In terms of resolution)... and more fun
Reply

Interesting journal, I learned some new things!

I think it's best to have both a digital and an analogue SLR and get the best out of each in different situations!

Reply

It can be but as soon as you go medium format the only digital equivalent will cost you a lot of money and I don't think you can get a digital large format digital camera
Reply

Superb!! I have some similar shots in Lisbon... These porticoes really are very special in architecture and light!!!
Reply