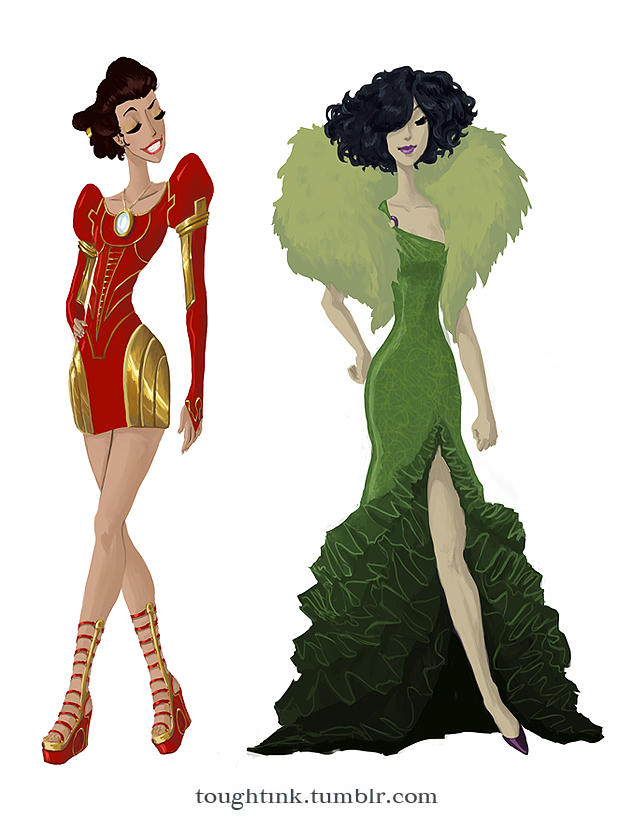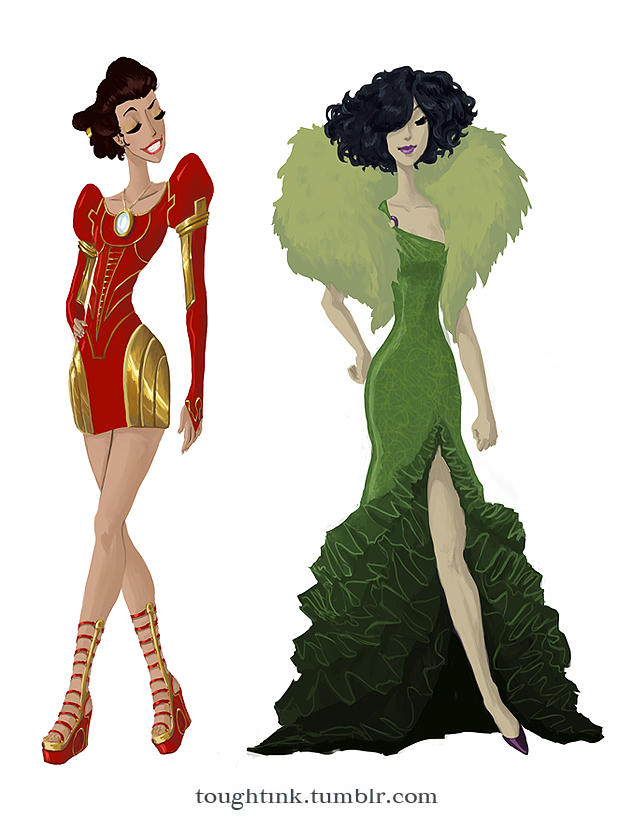 Watch
here's more in the series of avengers gowns! here's iron man and hulk. hulk was such a struggle…oy.
a little on my thought process:
for iron man, i mainly wanted him to stand in contrast to the more demure dress of captain america, something that would translate both his suit and his flashy personality. i will admit to putting a lot more gold in it than his actual suit has, but i reeeeaaallly like the red and gold together! XD
and hulk...eeee, hulk went through SO MANY revisions. i decided on this dress for a few reasons. i liked the fluffy boa as a representation of his broad, hulky shoulders, and the asymmetry is supposed to reflect not only imbalance but the fact that his clothes basically get ripped to shreds every time hulk joins the party. i also wanted it to represent in a way how banner relates to the hulk, how banner is such a reserved guy while this hulk is just this darkness inside him.
hopefully, i can get black widow and hawkeye finished next! hawkeye's is another toughy. XP
Captain America and Thor:
[link]
EDIT: Black Widow and Hawkeye are up now!
[link]
so are Agent Coulson, Fury, and Hill!
[link]
on tumblr:
[link]