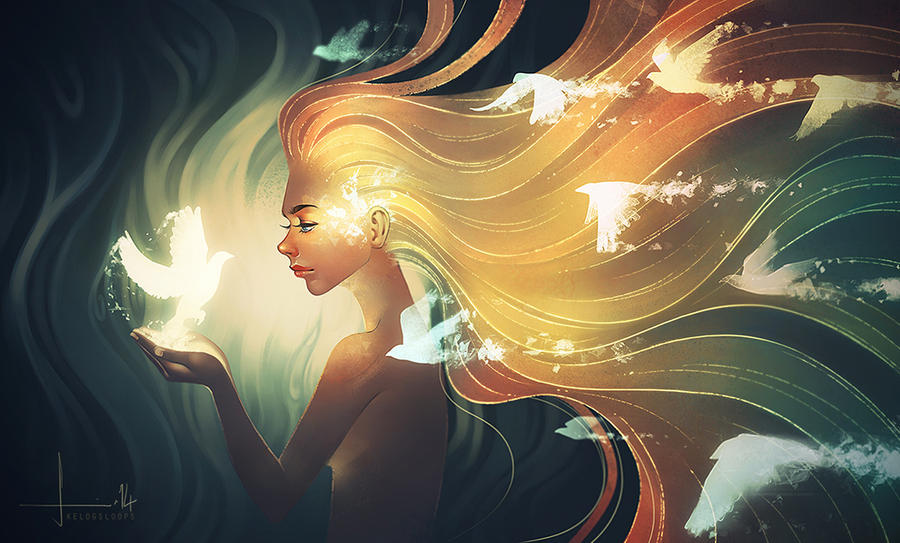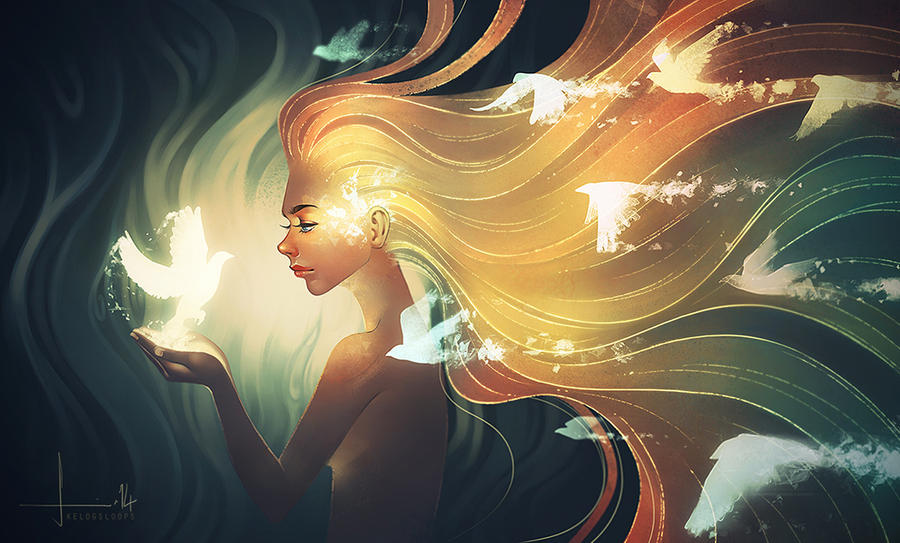 Watch
Facebook | tumblr
. . . . . . . . . . . . . . . . . . . . . .
It's slowly dawning on me that I possibly have an obsession with hair... or something.
This was a really tough piece to make with the hair all glowing and the natural light! But real fun especially making the birdies! Hope you like it!
EDIT: Thank you so much for the Daily Deviation. I was a few days late to seeing it, but boy oh boy do I have no words to explain how I feel and the state of disbelief I am in. Thank you!!!!
. . . . . . . . . . . . . . . . . . . . . .
Some more of my works
Daily Deviation
Given 2014-12-03
Soar
by
kelogsloops
, is a beautiful piece with a lovely use of lighting and color. The artist's unique style is simply stunning as demonstrated in this piece as well as the rest of their etheral gallery. (
Suggested by Minato-Kushina and Featured by breerothman
)
The softness of hair is spectacular, in my opinion, however, the color of the strands takes the warm color of the sunset rather than sunrise whose tones are usually more prone to a blue / pink.
The digital coloring is done well, the birds light evoke a magical atmosphere that surrounds the figure of the girl. The Suardo she lost to observe the bird in the palms of the hands makes me think of a dream, as if the image itself was a fragment of a dream that you have shown in the work

compliments I really like this job

---------------------------------
I apologize for my bad english
The Artist thought this was FAIR
18 out of 18 deviants thought this was fair.
I dont like the stars system so whatever.

This piece is stunning, I love the gold lines that separate the hair sections and the overall flow of the hair and background.

the lighting in the hands where the bird is emerging is great.

the colors are really lovely its muted and pretty earthy in color but it has enough variety between warm and cool that it still gives the impression of being really bright and colorful.

the censorship of the breast is very natural and not at all uncomfortable like in some drawings where the model awkwardly covers herself just to hide.

the composition works really well and takes your eye all around. while the birds are good at taking the eye back into the center again, I dont feel like the 'go' everything else is so flowy and organic but they are moving across in straight lines. I think the only bird should be the one from the hands, and i feel like it should cast more light on to the face and having that light on the face would be more realistic with the light coming from the center behind her and wrapping around the face.

i love the tones and the delicate lines. also your signature rocks.
The Artist thought this was FAIR
14 out of 14 deviants thought this was fair.