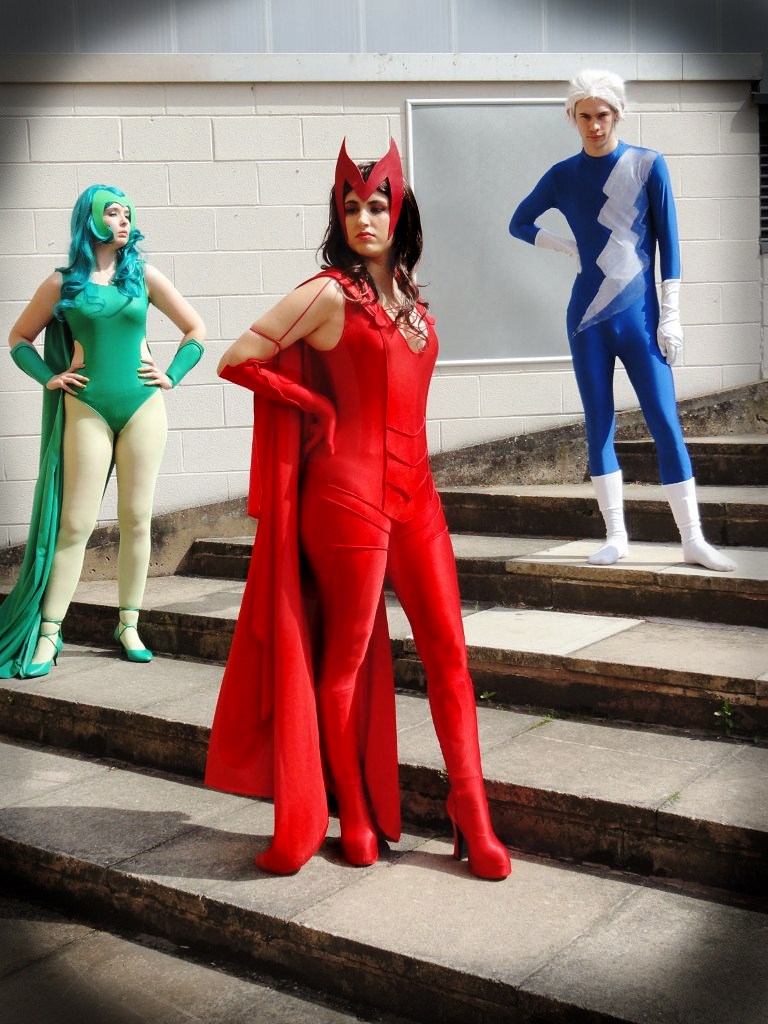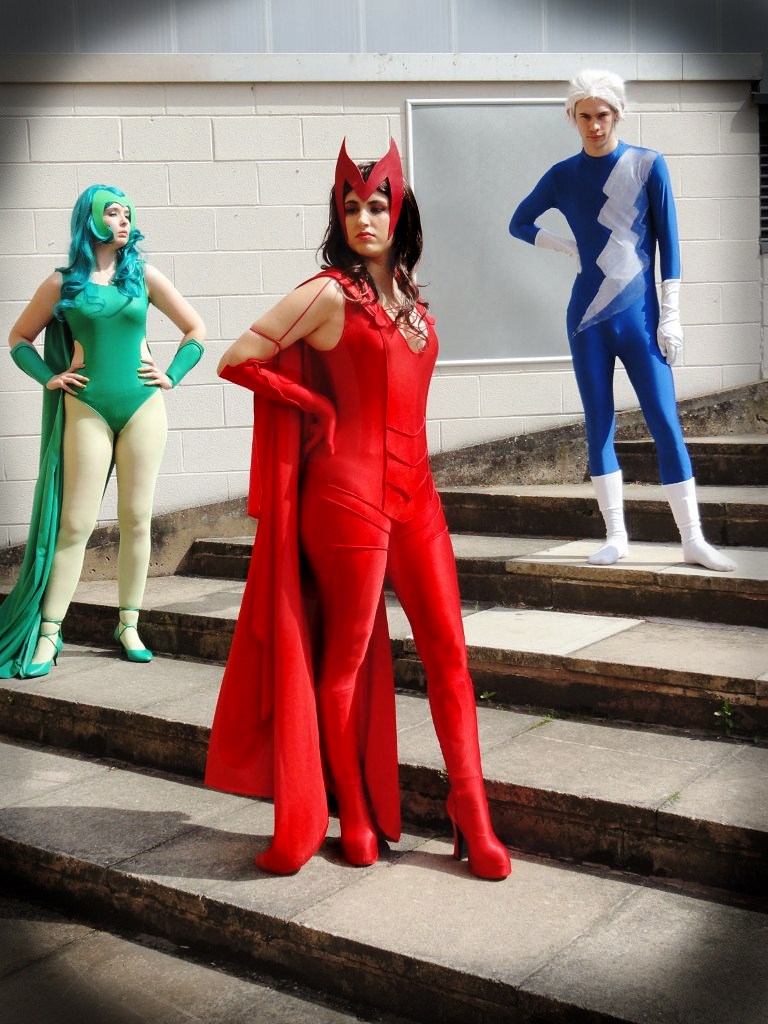 Watch
Magneto's three children, cosplayed at Ayacon 2011.
Photo by `
tealpirate
Editing by `
KellyJane
(if burning the edges and messing with the curves can count as editing XD)
From left to right...
Polaris (Lorna Dane) - *
One-Sky-One-Destiny
Scarlet Witch (Wanda Maximoff) - Myself
Quicksilver (Pietro Maximoff) - Henry (no dA)
This is my favourite female costume to date. DEM HIPS!