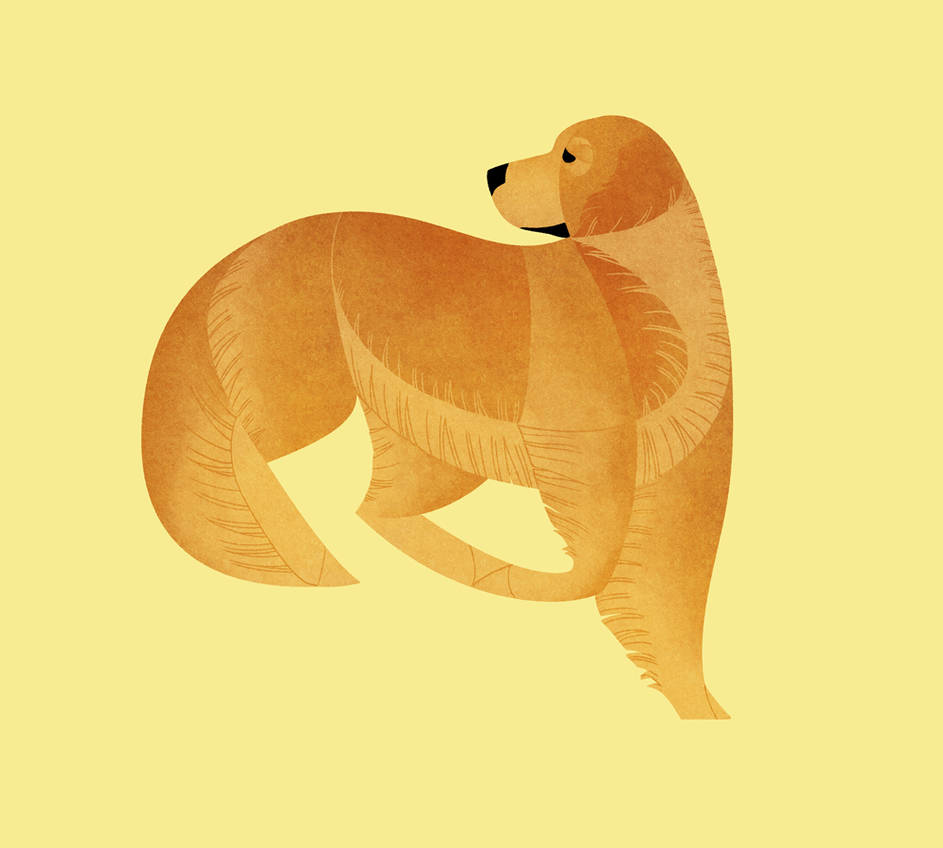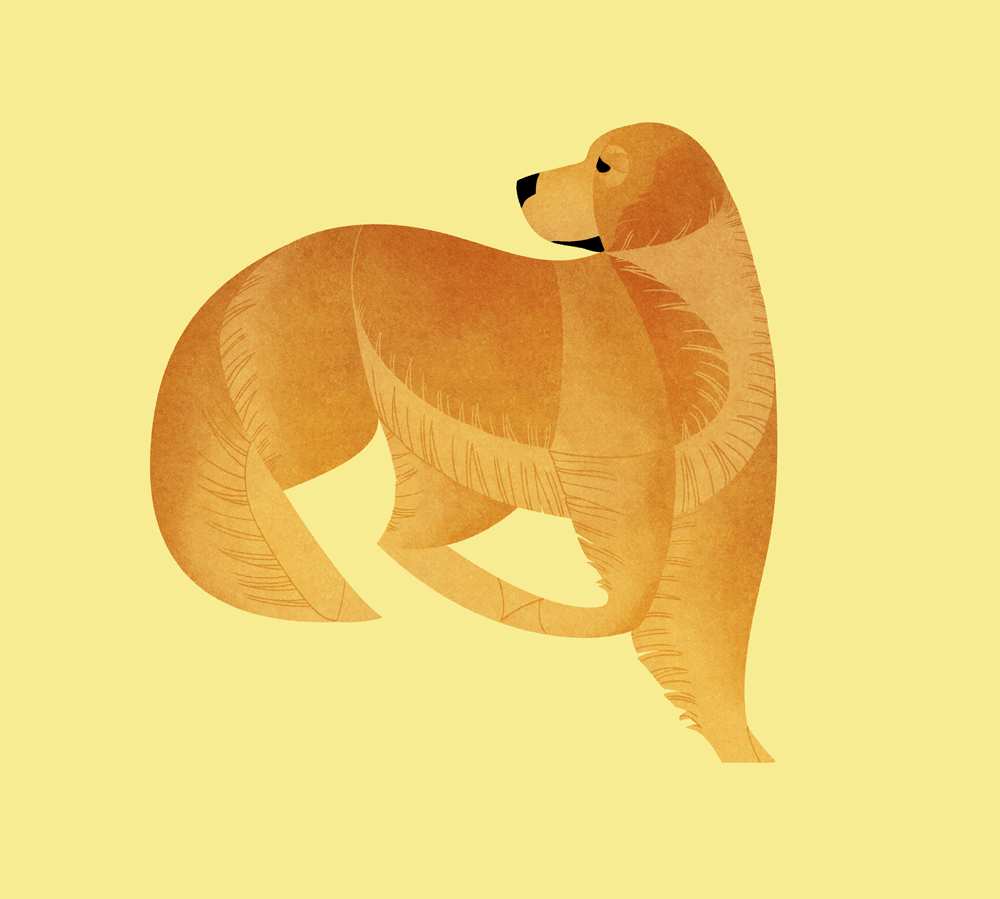 "The Golden Retriever is a large-sized breed of dog bred as gun dogs to retrieve shot waterfowl such as ducks and upland game birds during hunting and shooting parties, and were named 'retriever' because of their ability to retrieve shot game undamaged"
It's on Redbubble!
WIPs and Process on Patreon!
You can see the process on youtube!

Could you do something like that with horse?
Reply

Reply

Reply

There's a saying "once a Golden Retriever, always a Golden Retriever." These are sweet, friendly dogs, great family dogs even if they were originally bred as gun dogs. Another lovely geometric canine!
Reply

Golden pupper does an awoo 🐕
Reply

Beautifully done! I'll admit to a bias for Golden Retrievers, but I think all the dogs you've done so far are terrific. Thanks for sharing (and, please, don't stop).
Reply

I love this so much it reminds me of my dog!
Reply