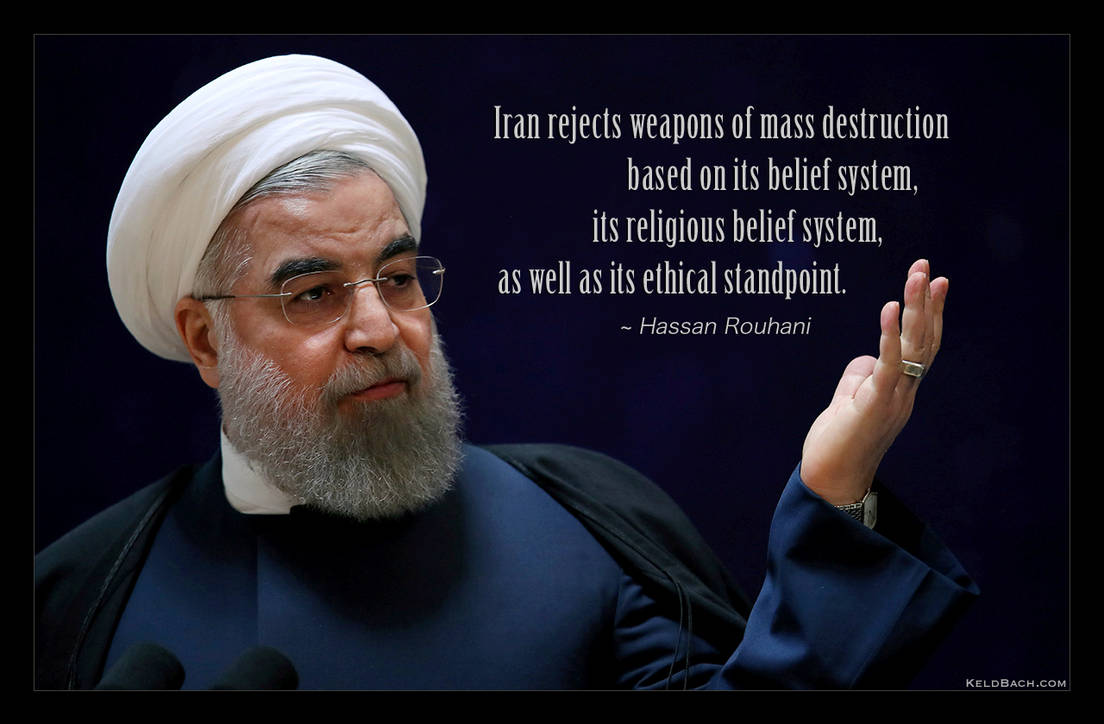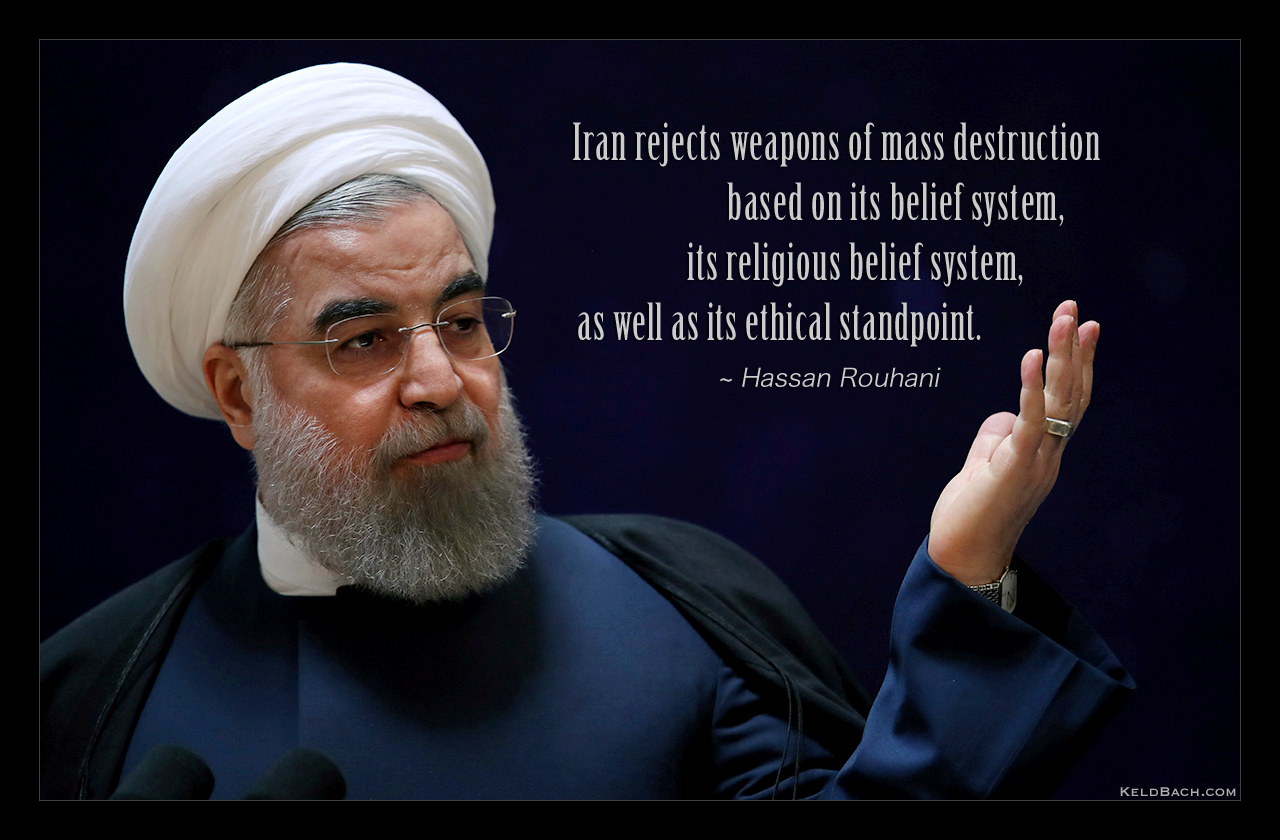 Iran's President Hassan Rouhani gestures as he speaks during a ceremony marking National Day of Space Technology in Tehran, Iran February 1, 2017.

Here's another Rouhani quote:

"The people, when they say 'Death to America!'
- do you know what they are really saying?
What they mean to say relates to the aggressive policies of the U.S.
and intervention and meddling by the U.S."

Background image courtesy of Newsweek, modified by me.
---
Website
|
Print Shop
|
Portfolio
---

Yeah, and your country doesn't back terrorism either. Or threaten to wipe other countries from the map. Please don't insult our intelligence, you wear the lamb's pelt in front of the international community, but the leopard's spots and claws are very much there.
And I'm not even American or Israeli, in case you wonder.
Reply

Your hate speech is not welcome here. As for "threaten to wipe other countries from the map", Rouhani never said that. You were probably thinking of former president Ahmadinijad, who, by the way, never said so either. Please get your facts right before posting. There's enough of fake news out there already.
Reply

Reply

Hello :




I am Iranian




My country

had

not attacked any country




Propaganda against

my country.




-------------------------------




But

America




Afghanistan

-

Iraq

and

attacked




This

is

helping

?


ـــــــــــــــــــــــــــــــــــــــــــــــــــــــــــــــــــــــــــــ


Iran

only

wants peace




Iran

only

wants peace




Iran

only

wants peace
Reply

Iran is in a way like Israel, a country with too many enemies in the region, so they wouldn't start a war, otherwise they put their very existence in a great danger. So Rouhani speaks the truth!
Reply

Reply

Why do Americans hate Iran so much? They have never attacked or threatened you, or anybody else.
Reply

Israel would beg to differ.

However, I do know guys and galls who were over in Iraq who described the Iranian-designed IED and how nasty it was.

The Hostage Crisis is still a sore spot...
Reply