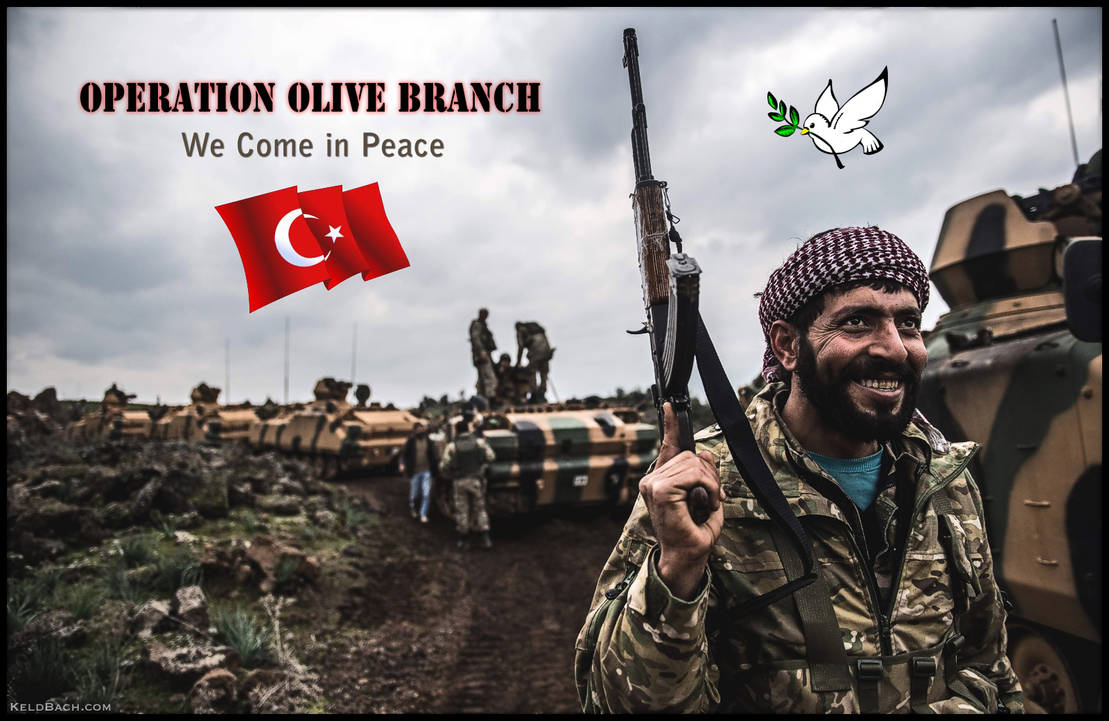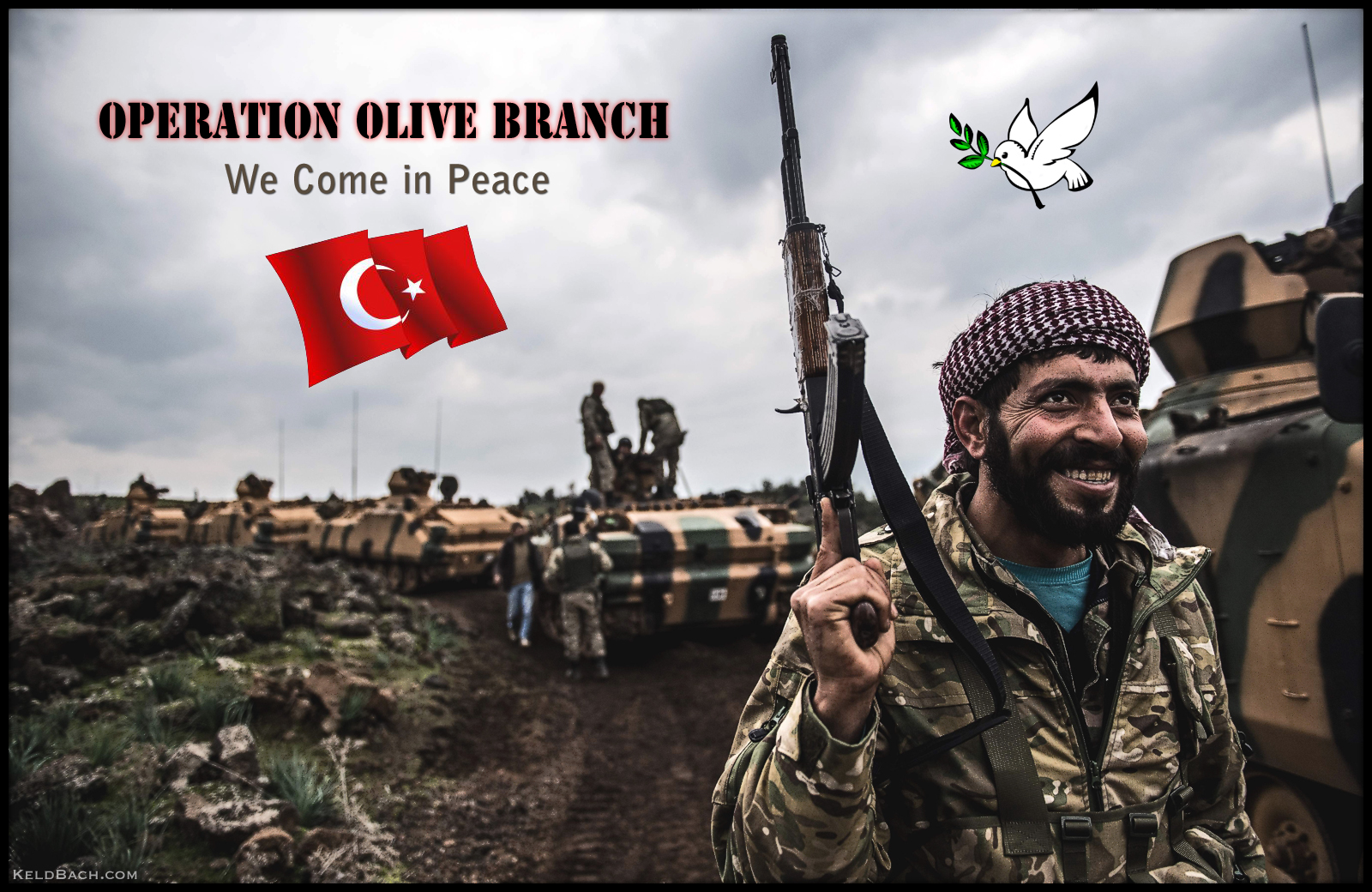 Thousands of Turkish troops have invaded northern Syria to eradicate so-called Kurdish 'terrorists'. The
mission is
officially (and ironically) named Operation Olive Branch.

Background image courtesy of AFP Photo, modified by me.


---
Website | Print Shop | Portfolio

---

In old Russian film "White Sun of the Desert" -
sovietmoviesonline.com/adventu…
the soldier Sukhov spoke - "The East is a delicate matter" )) Today "he" is a peasant, and tomorrow a terrorist and vice versa...
Reply