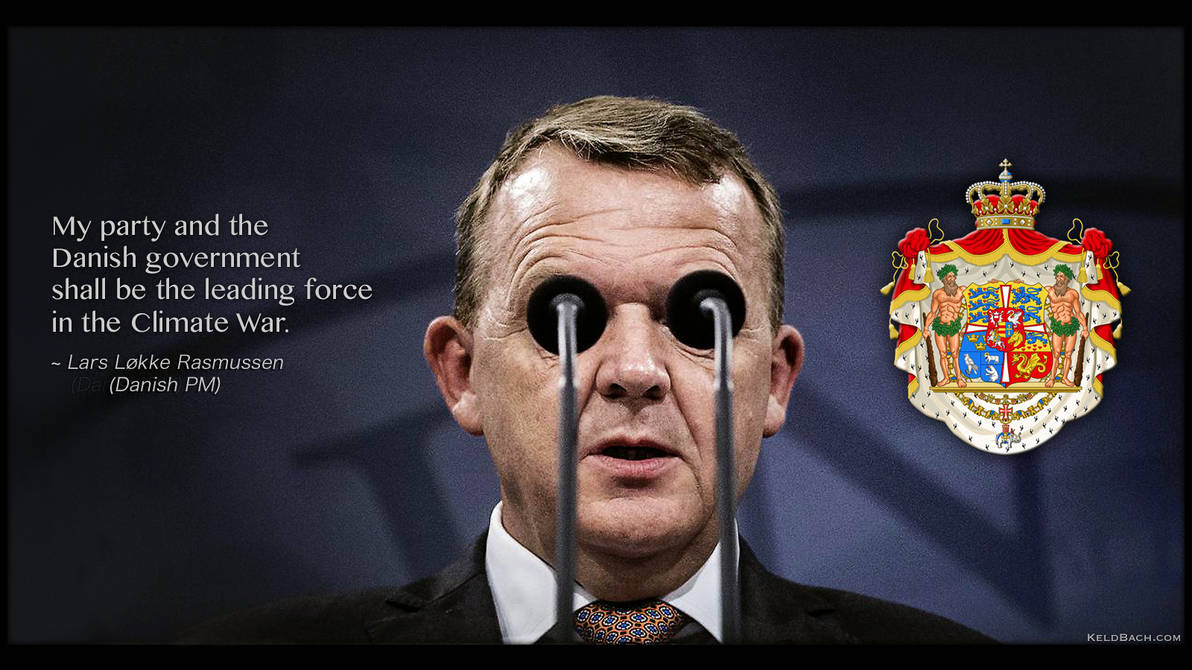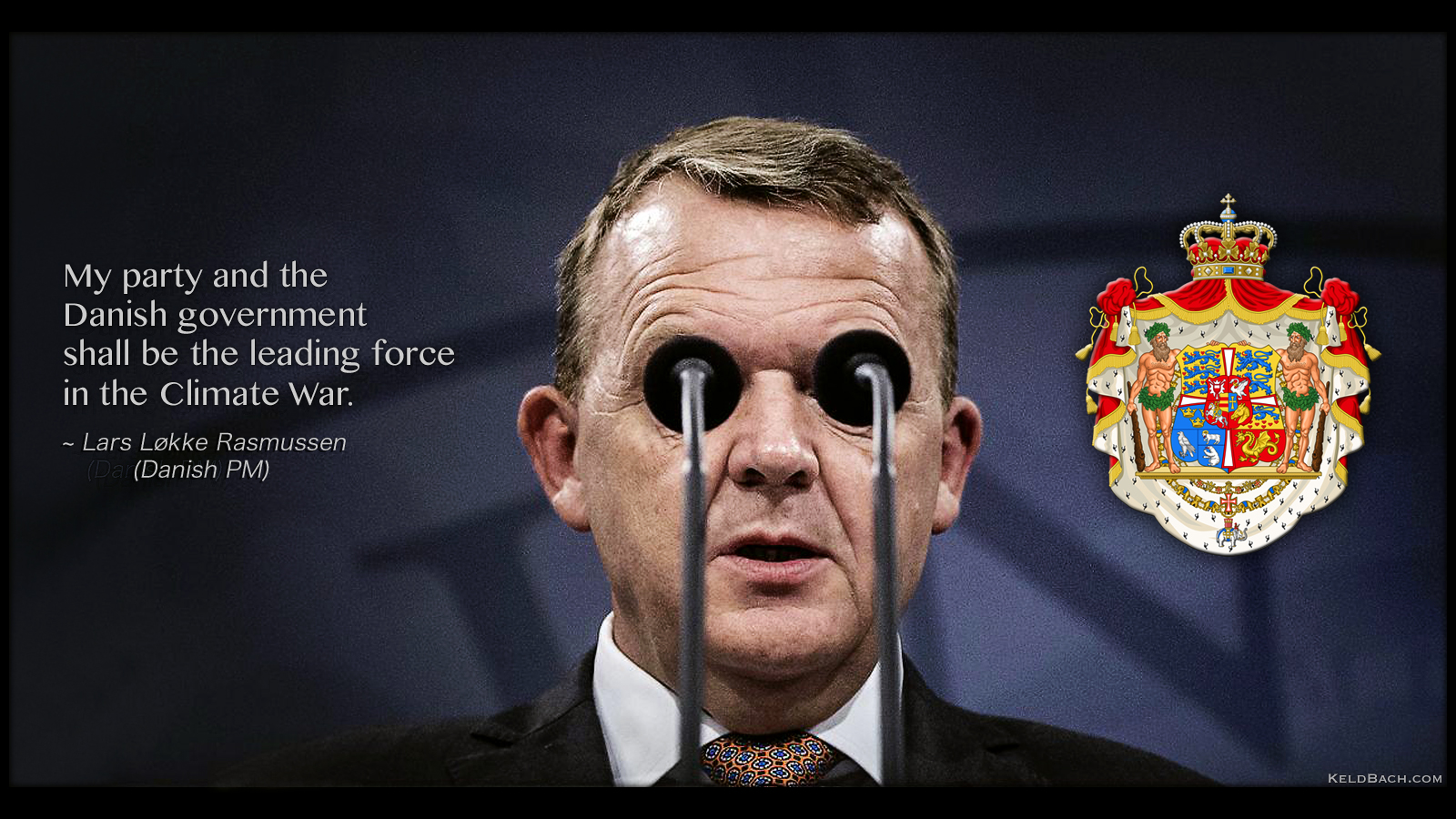 The ambitious Danish Prime Minister and leader of a far-right party (ironically named The Left) has presented his new political program. He wants to form a Coalition of the Willing among the EU, NATO and other like-minded nations to combat the misbehaving and hostile climate challenges we are facing these days. I wish him good luck.
Background images are courtesy of
Berlingske Tidende
and
The Royal Danish Court
, modified by me.
---
Website
|
Prints
|
Portfolio
---

"The world is going to end in 12 years if we don't address climate change,' Ocasio-Cortez says" .......... USA Today Jan 22 2019
"The youngest woman ever elected to Congress again made headlines and sparked conservative criticism when she said Monday that she and other young Americans fear "the world is going to end in 12 years if we don't address climate change."
If the US Congress wasn't bad enough , this is the kind of fruitcakes that are being elected just lately. I wonder if she flunked 'how to be a prophet' class in high school.

Reply

Yeah, that's exactly the fear campaign Patrick Moore talked about. I also remember Al Gore saying (in his film An Inconvenient Truth from 2006) that the ice cap on the North Pole would melt causing sea levels to rise some 6.5 meters by 2016. That certainly didn't happen, but most people seem to have a very short memory.
Reply

I expect Marie Le Pen and Salvini will come up with something similar..................anything to get people to vote for them?????????????
Reply

Yes, it's election time again. And now that they have scared everyone about the 'evil' Climate, it's time to do something about it. I think it's called Populism.
Reply

The more weird and twisted those guys are becoming, the more itīs obvious, theyīre not blessed with any mind

I pay none, anyways.
That shot is telling it all btw
Seems like the big backer chose the wrong staff anyhow. Letīs get their hair cut

Reply