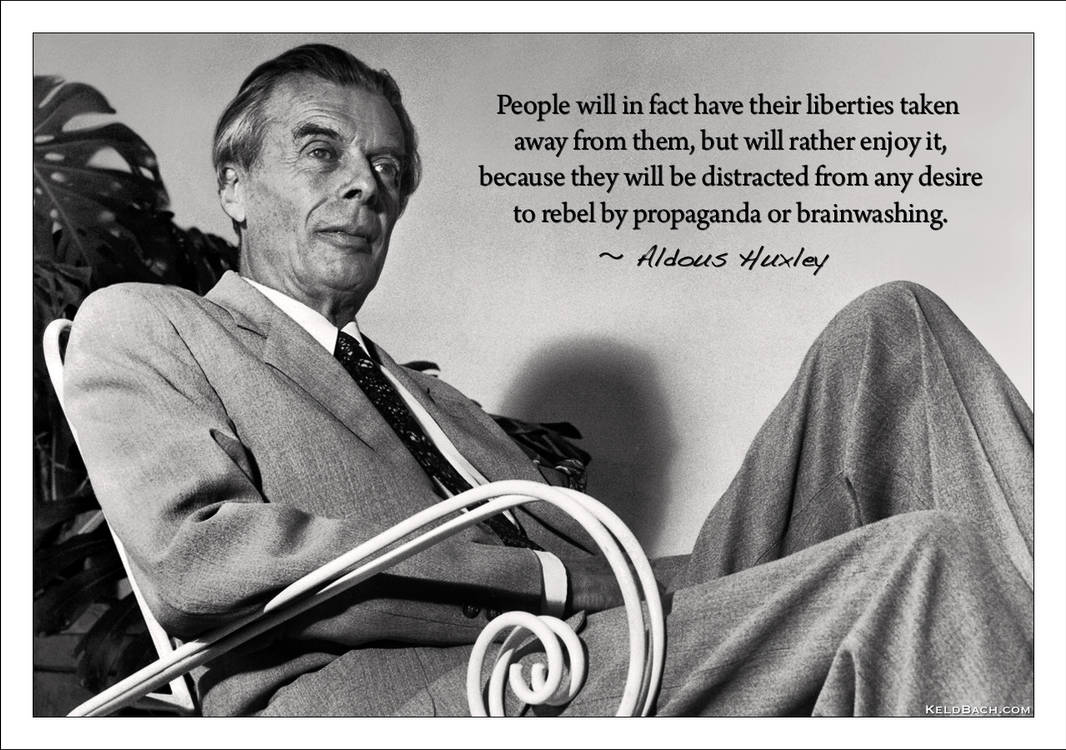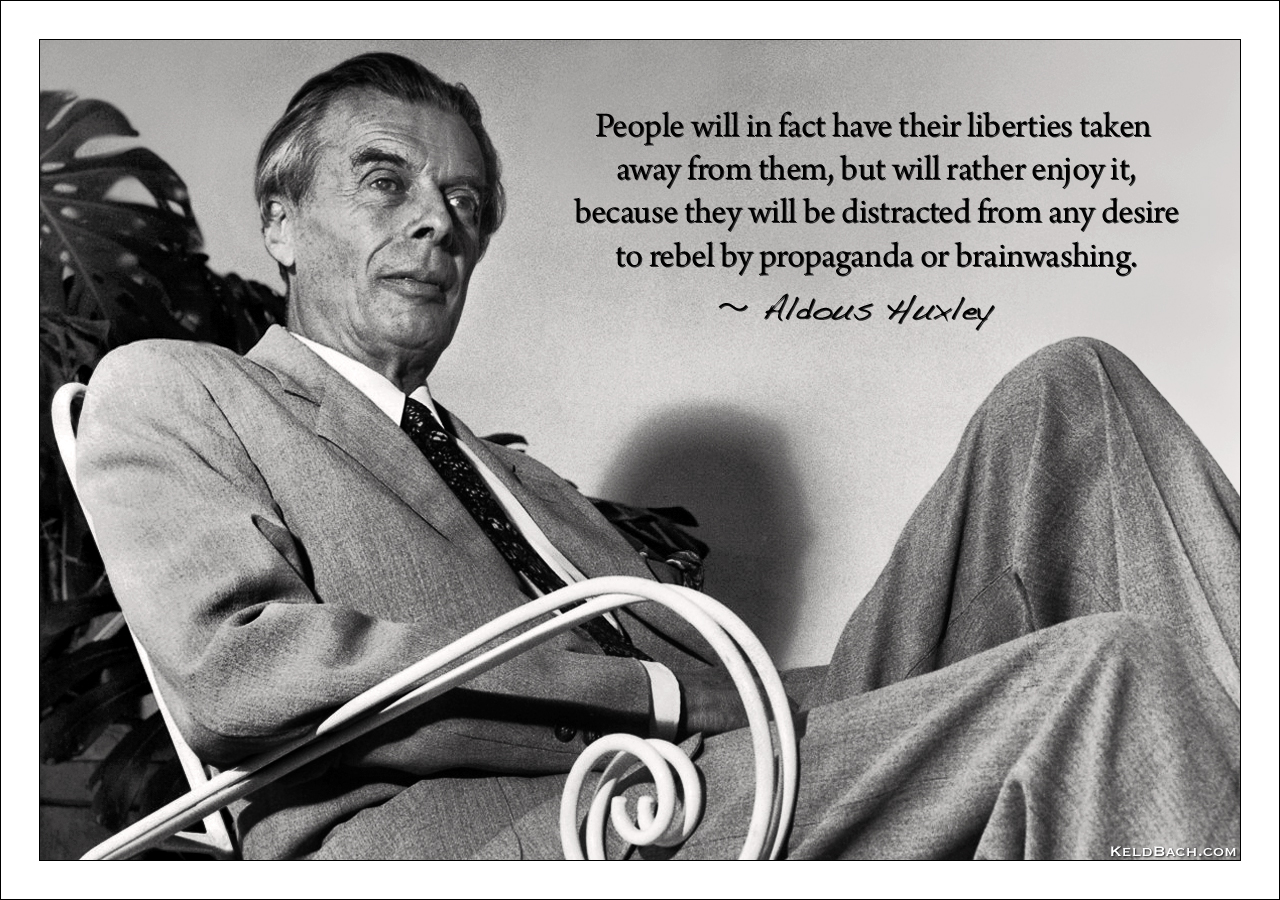 The above quote was extracted from a lecture Aldous Huxley gave at the Berkeley Language Center in 1962, called the The Ultimate Revolution. (audio and transcript). The full passage goes like this:

"There will be, in the next generation or so, a pharmacological method of making people love their servitude, and producing dictatorship without tears, so to speak, producing a kind of painless concentration camp for entire societies, so that people will in fact have their liberties taken away from them, but will rather enjoy it, because they will be distracted from any desire to rebel by propaganda or brainwashing, or brainwashing enhanced by pharmacological methods. And this seems to be the final revolution."

Aldous Huxley (1894-1963) was the renowned author of books like Brave New World (1932) and The Doors of Perceptions (1954) which both can be read and downloaded at the Internet Archive. It seems like Huxley's (and George Orwell's) ominous predictions are coming closer to reality for every year that passes by.

Background image courtesy of Escotilha, modified by me.

---
Website
|
Print Shop
|
Portfolio
---