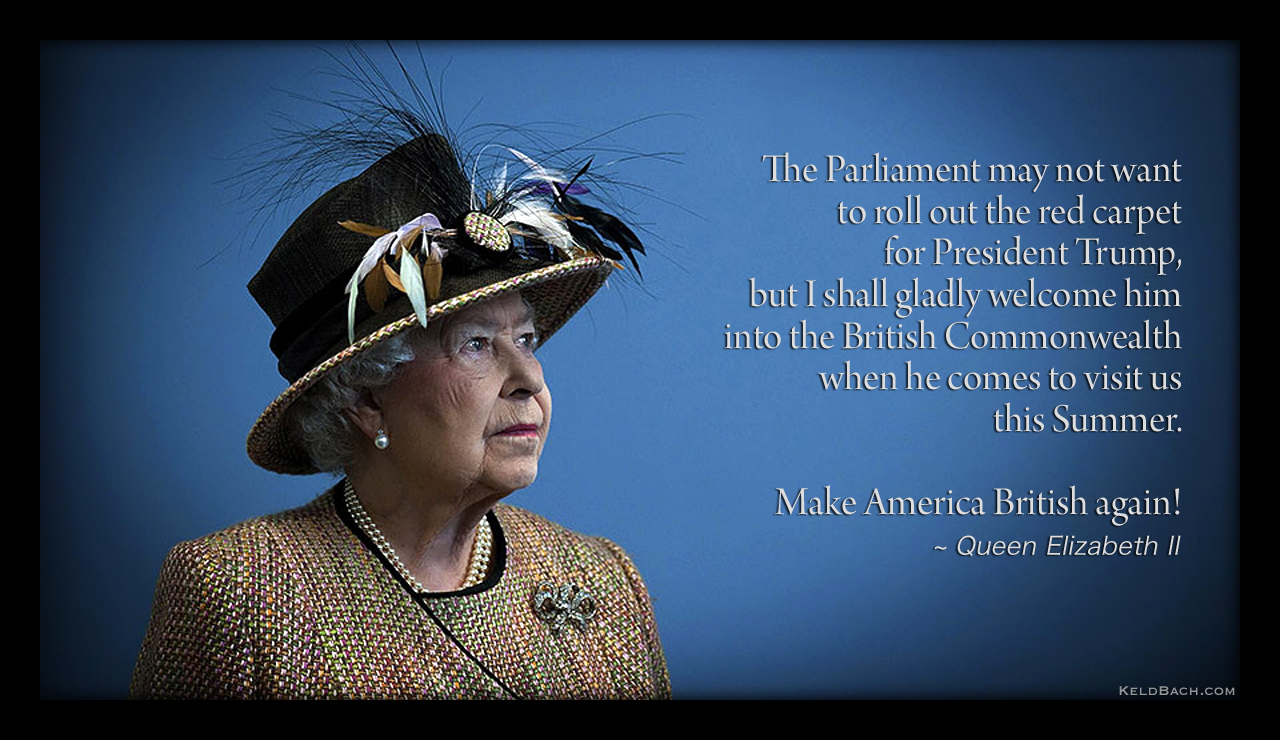 The quote is, of course, pure fictional, but according to The Telegraph, the British Queen is actually backing a plan to make the U.S. an "associated member of the British Commonwealth." Queen Elizabeth would then formally become the head of the United States of America.

Background image courtesy of Reuters, modified by me.
---
Website
|
Print Shop
|
Portfolio
---

Reply

It wasn't meant to be taken too seriously. But an associated membership wouldn't mean that the queen became head of the US. Only a full membership as far as I know.
And thanks for the links, Will. Quite funny to read

Reply

If it had been April 1st., then OK, but the Telegraph to put that out says a lot about its editor and the owner.
There were loads, going back as far as 2006.

Reply

Good luck with that, we sent them packing once, so I'm sure we could do it again.
Reply