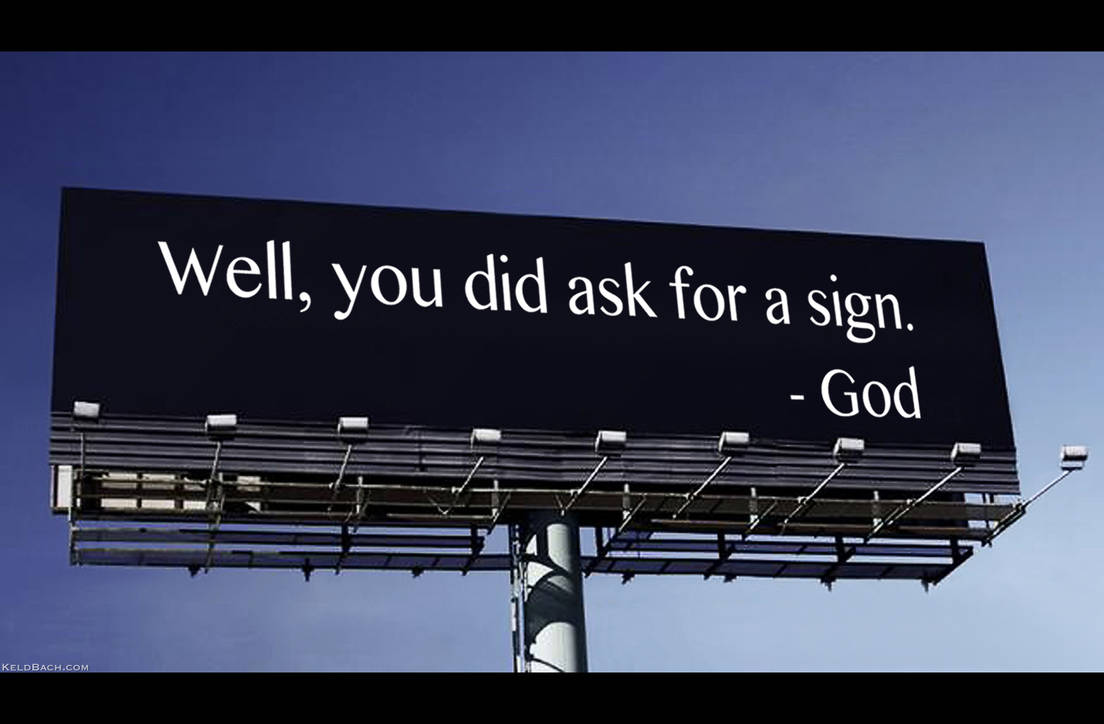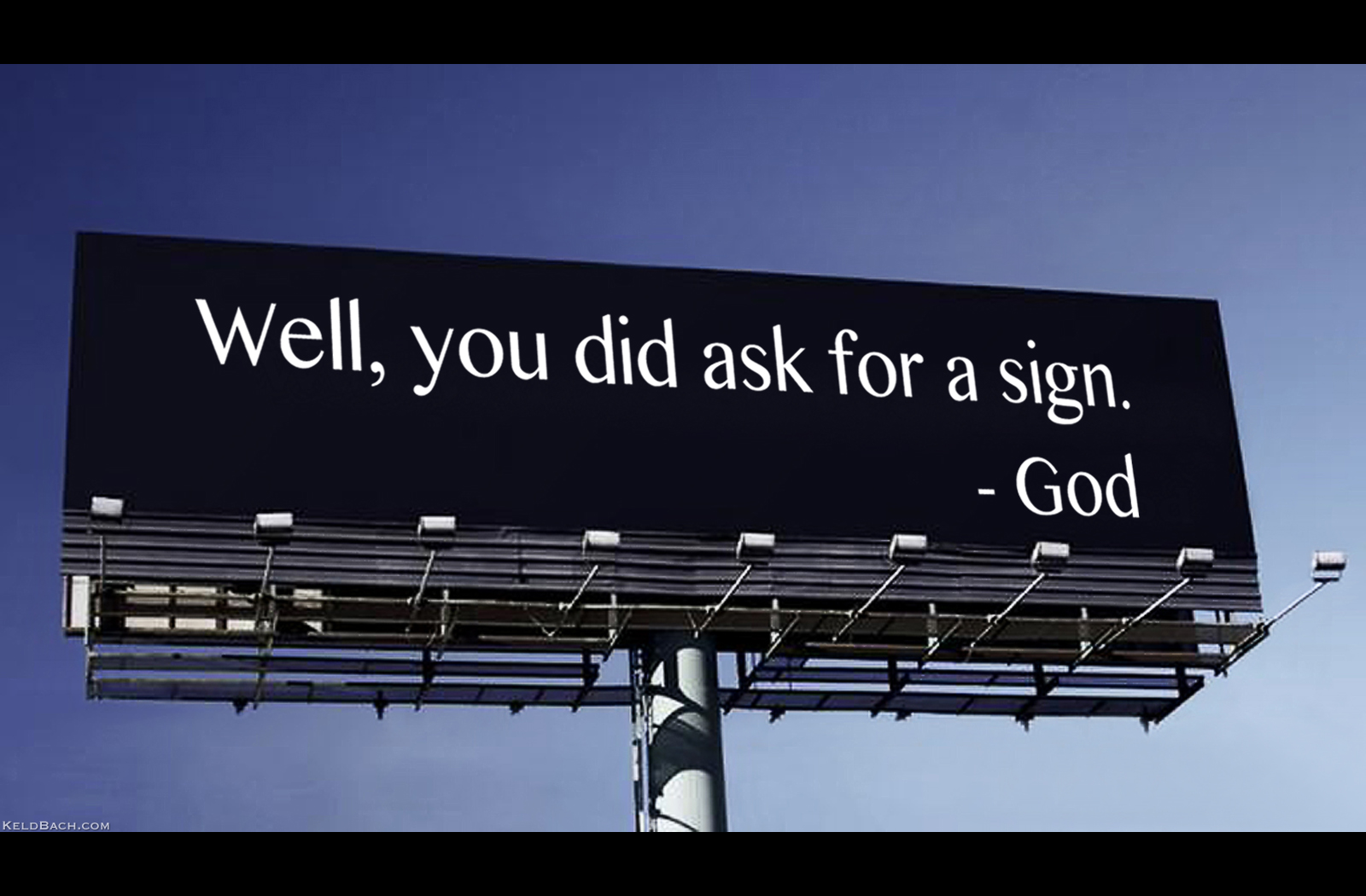 Sometimes God sends visual reminders that He is here with us. A dazzling summer sky. Sunbeams streaming through the clouds or dancing on the water. Nature's vibrancy. A baby's precious little face. The sign above is just one of many irrefutable proofs that God really does exist! There can be absolutely no doubt about it. Period!


Background image courtesy of Conversation Revolution, modified by me.


---
Website | Print Shop | Portfolio

---

HA! Good one.

Reply

Reply

Based on the shenanigans he pulled in the bible (not the ones that depict him as a sadistic, homicidal control freak who's always setting people up for failure), if God is real I can totally picture him pulling a stunt like this, and laughing his a*# off.

Reply

Reply

Reply

Reply