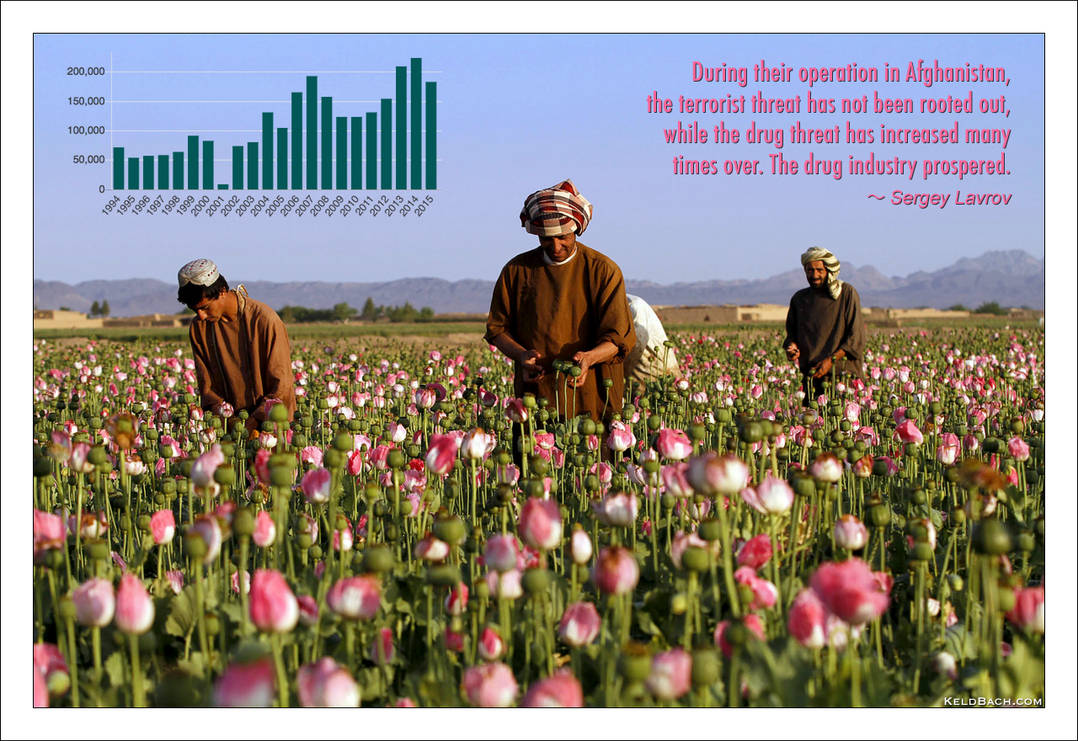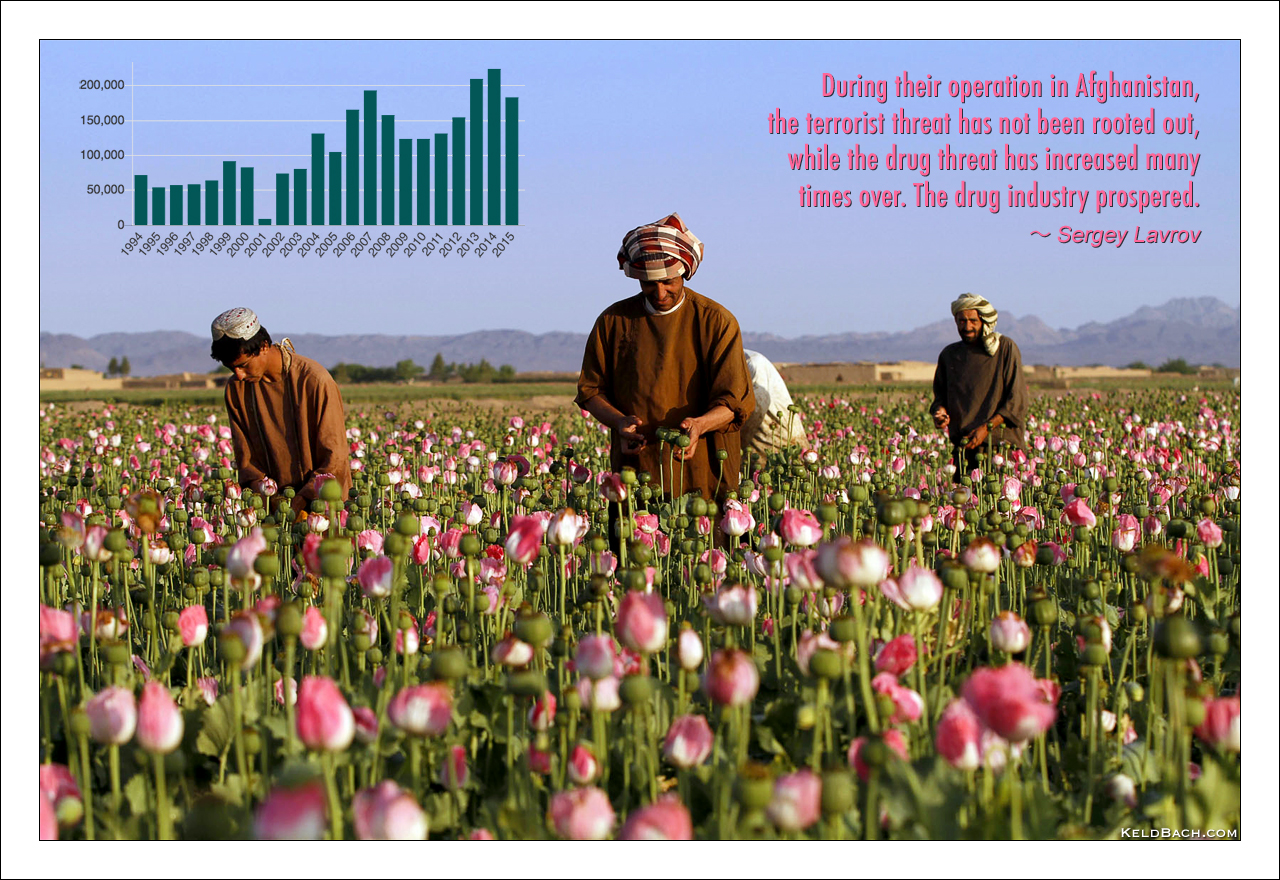 Last week Russian Foreign Minister Sergey Lavrov called out Western powers' role in the Afghan drug trafficking at a military conference in Moscow, pointing to Afghanistan as an example of Washington's longstanding policy of "managed chaos" in the Middle East.

The chart shows the opium poppy cultivation in hectares (1994-2015). It's interesting to note that in 2001, when the Taliban was still in charge, the production area dropped to only 8,000 hectares. According to the UN Office on Drugs and Crime (UNODC), the opium production increased by 43% in 2016.
Photos of US/NATO troops patrolling and guarding opium poppy fields in Afghanistan here and here.

Background image courtesy of Associated Press, modified by me.

---
Website
|
Print Shop
|
Portfolio
---