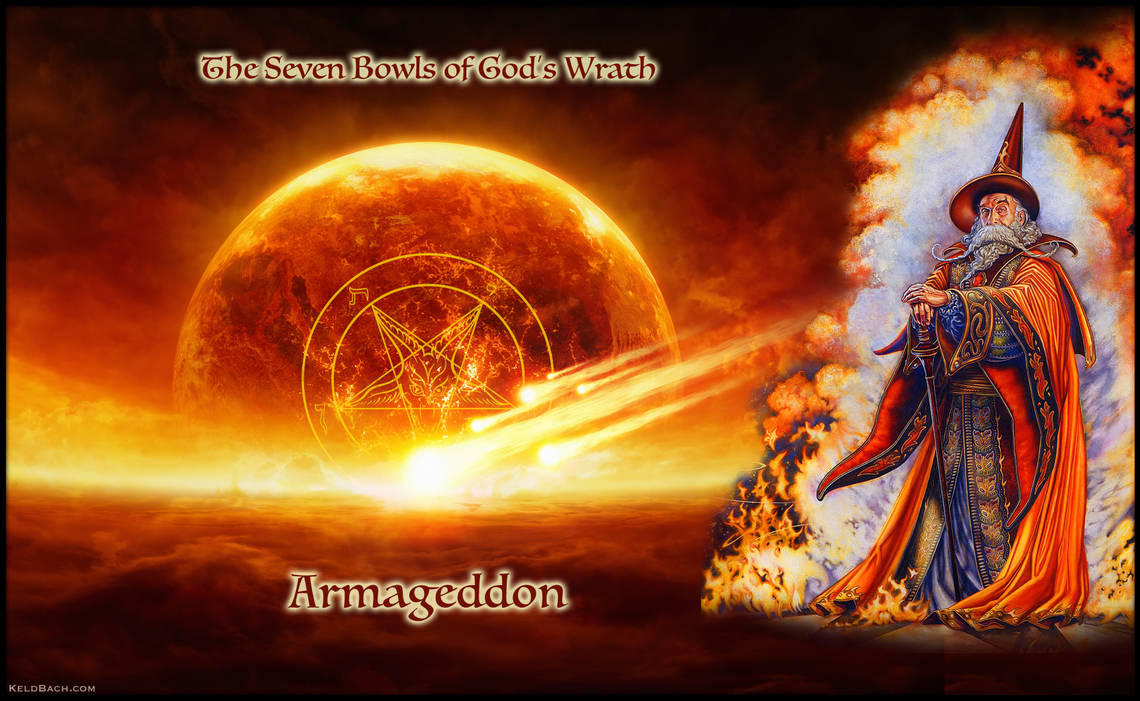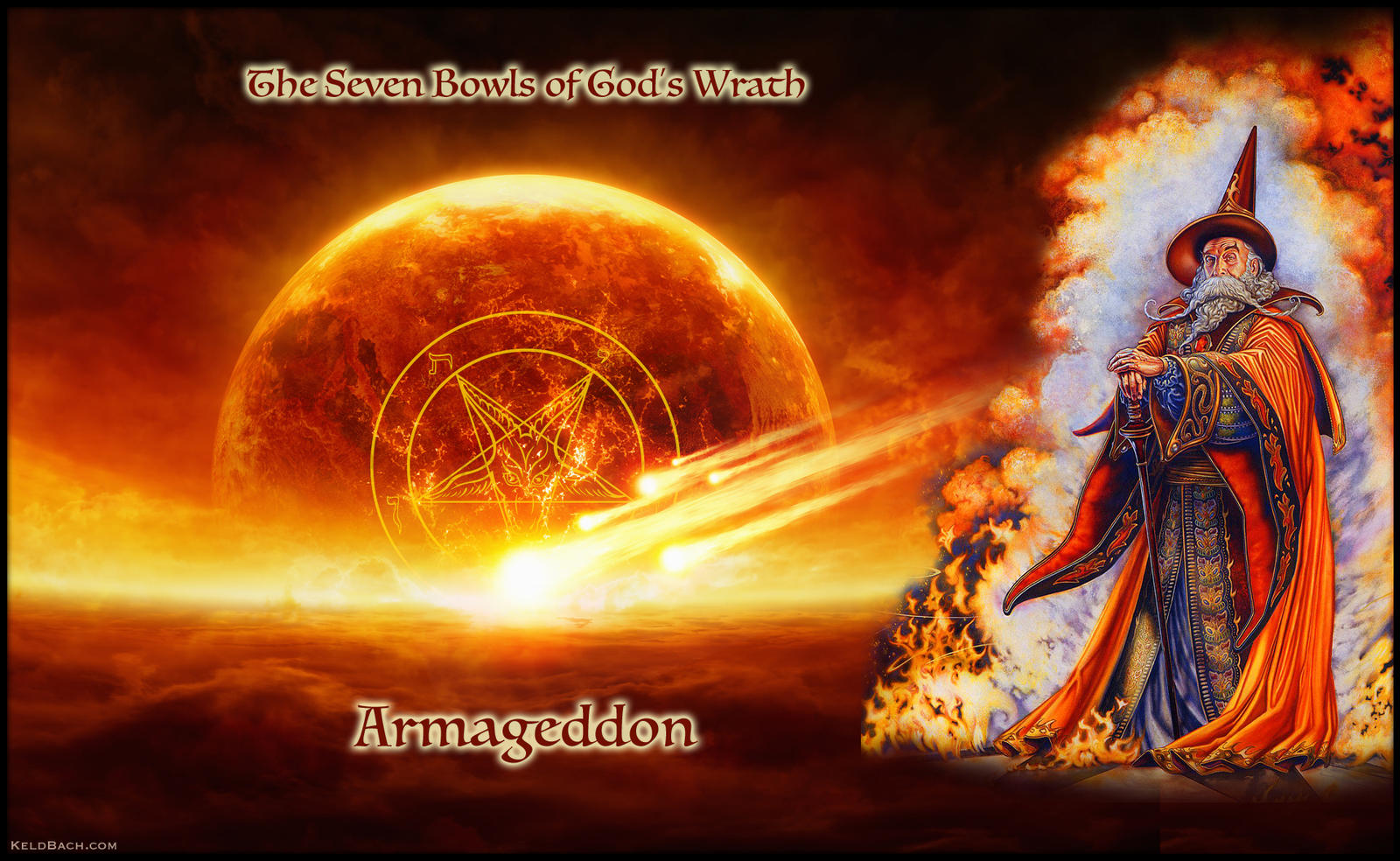 According to the
Holy Bible
(
Revelation 16
), the End Time of the Old World is near. After all, it was only meant to be a Beta version. In a third attempt, God will soon be launching a brand new, final version of the World in order to correct the many mistakes he made in the previous ones. But for this to happen, the Old World must first be completely destroyed! Sounds exciting, doesn't it?
But please note; only the
144,000 of God's Chosen People
from the
12 Tribes of Israel
will be saved and get to enjoy living in this marvellous New World! (
Rev. 7
) Sorry about that, all you Gentiles

Background images courtesy of
Foundation for Economic Education
and
The Ugly Truth
, modified by me. (click Download for a larger view)
Wishing you all a very Happy and Contemplative New Year. From now on, everything can only get better

---
Website
|
Prints
|
Portfolio
---

Except, none of that has anything to do with Satanism, so the LaVey logo there is quite inappropriate. That may be "god's" idea of how things gotta be, but we have other plans.
Reply

Reply

But that's the problem precisely, that Satanism is still used as depiction of "evil". That conforms to the prevalent attitude and likewise dictates a way of thinking that undermines what we are working for. I protest against it because it does not correspond with the truth about us. Although from another, somewhat ironical point of view, we ARE the "evil" in "god's" eyes because we fight for freedom. But that's not what people read in this sort of imagery, I'm afraid....

It looks like the LaVeyan philosophy. I should state LaVey has my respect, but he does not speak for all kinds of Satanism, and certainly not mine, even if I do agree with many points in his philosophy.... but far not all.

P.S. I always loved that statue, but it should go with a description of what the Baphomet represents. Because it isn't Satan.
Reply

Reply