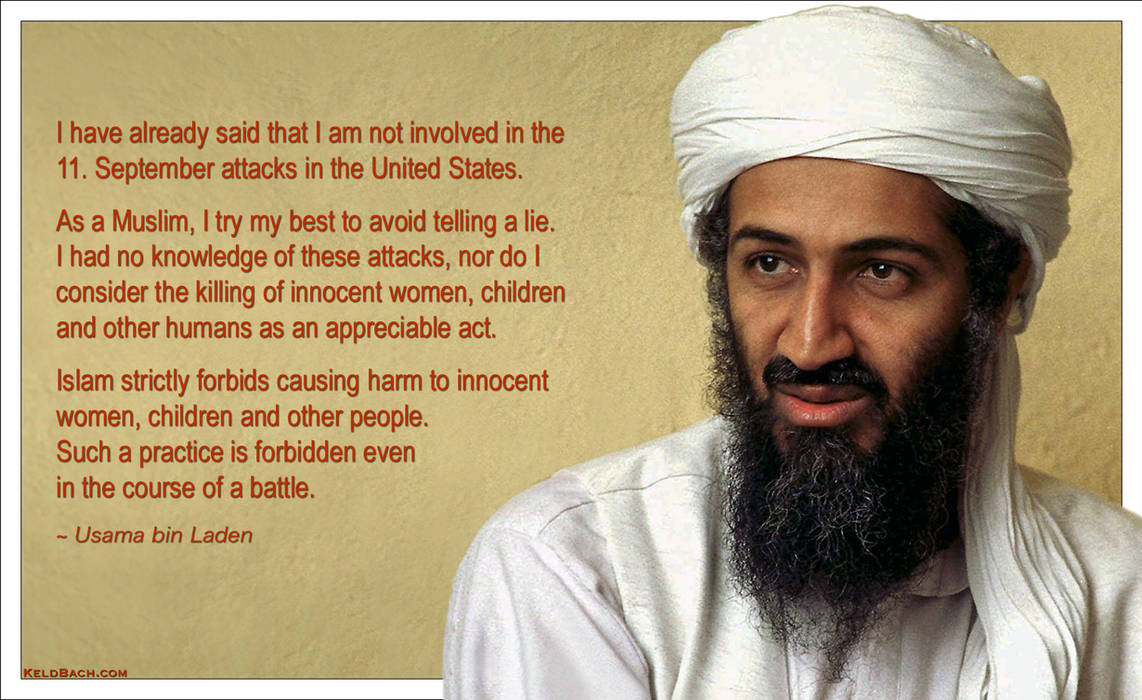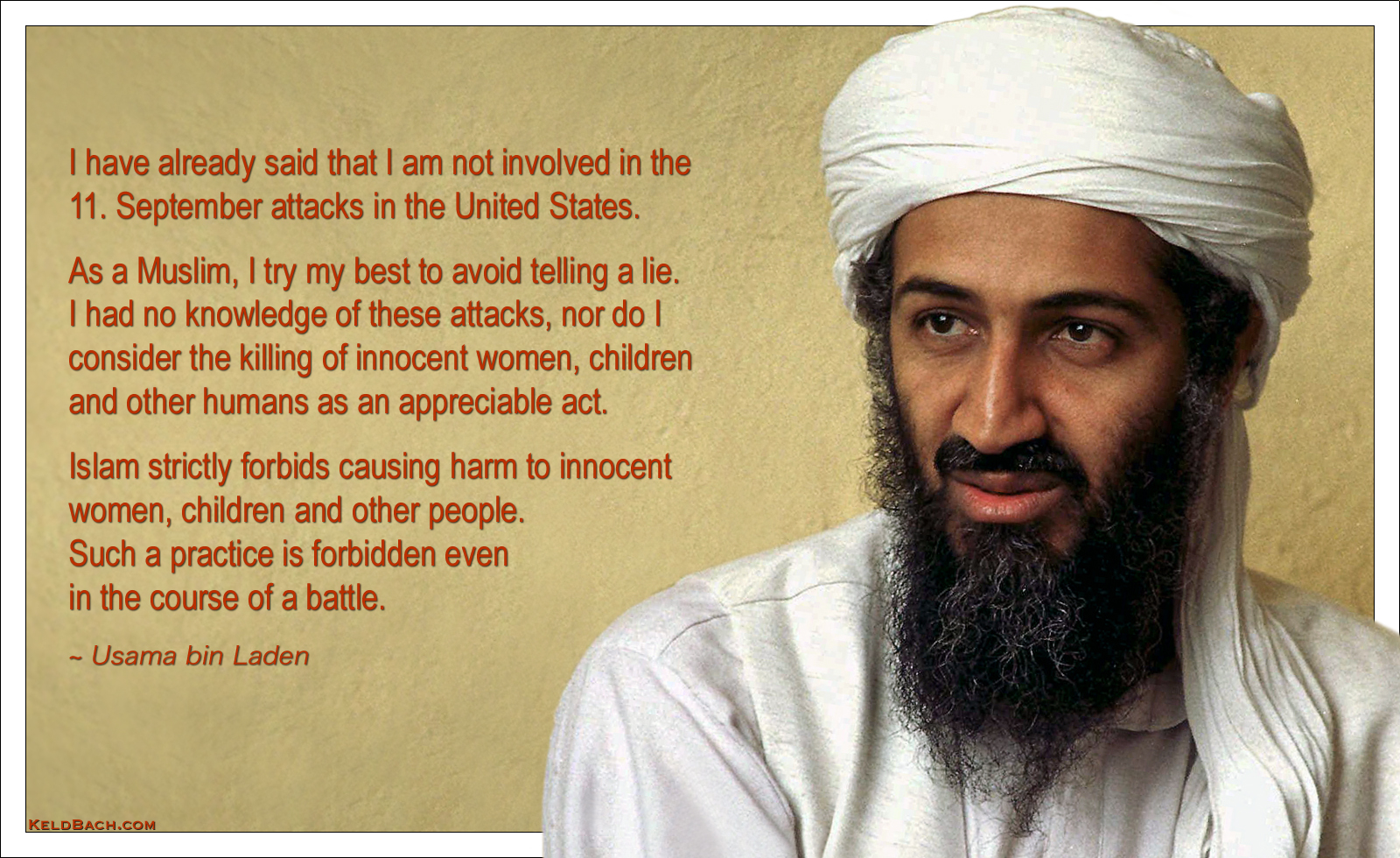 The above quote is from bin Laden's interview with the Pakistani newspaper Ummat on September 28. 2001. Possibly the last sign of him since he suffered from severe kidney problems and reportedly died and had funeral mid December 2001.

Whether Obama killed him a second time in 2011, is still up for debate since no evidence was ever presented. It's worth noting that the FBI did not have any hard evidence connecting bin Laden to the 9/11 attacks, which is why he was never charged with that crime. Nonetheless, president Bush used the events as a pretext to invade Afghanistan in order to capture bin Laden there. He didn't succeed, as we all know, and the rest is history.

Background image courtesy of Associated Press, modified by me.
---
Website
|
Print Shop
|
Portfolio
---