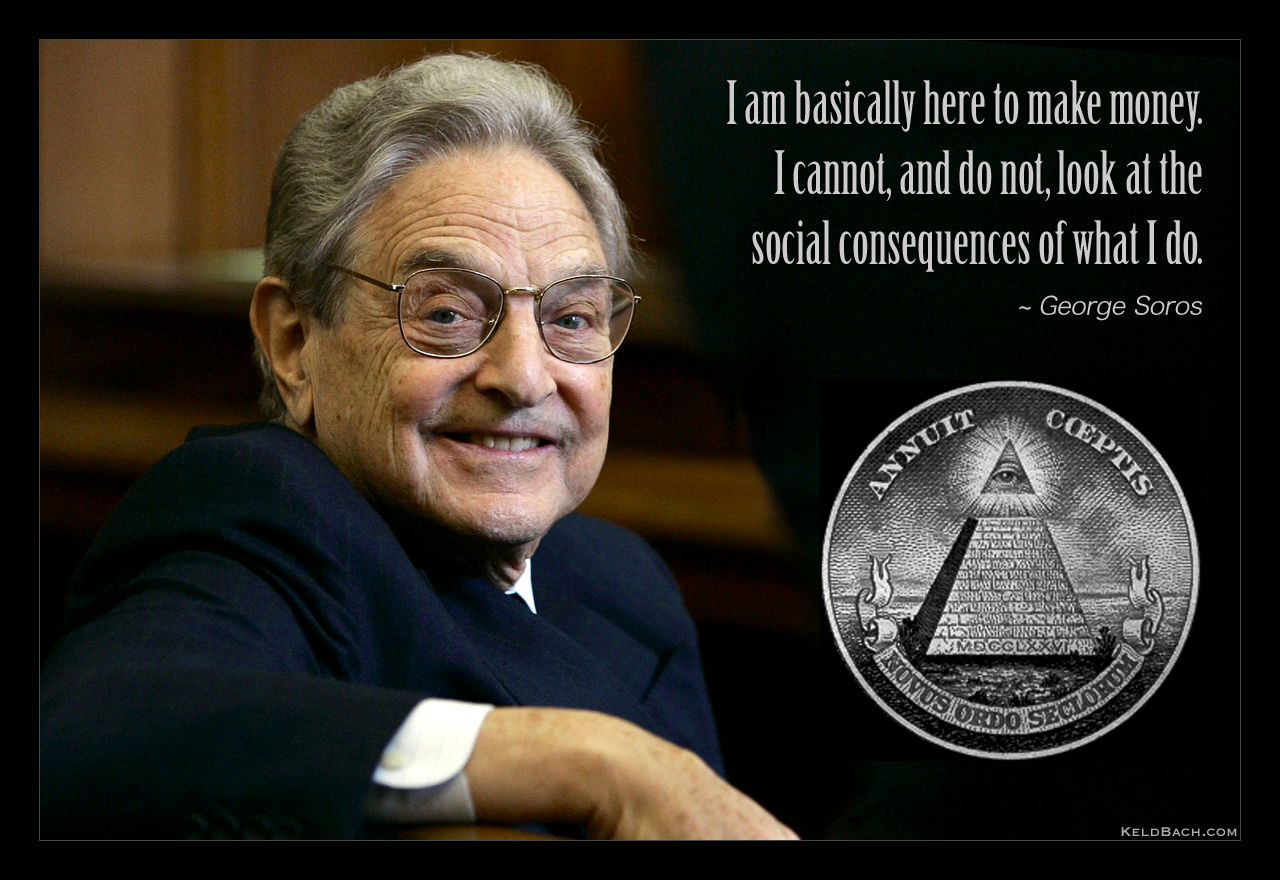 Do you think he serves the Rothschild family?
Reply

I think he bought the Rothschild family. This guy is the 22nd richest man in the world.
Reply

Reply

Funny how it used to be Biddle before Rothschild. But Jackson took down Biddle and god-willing Trump will take down Rothschild. But the question of power I would say is a matter of perspective and rather complicated. In Game of Thrones, it was said that power resides where men believe it resides.
Reply

Reply

I've never met him in real life, but one of my longterm business clients personally knew George Soros quite well and absolutely agrees with this point of view about him. Regardless of how Soros' believers among the libtards think about him, Soros only cares about profit. His funding of "social causes" is often only for the sake of currency and share market manipulations. He's a very smart businessman who manages to have a big effect for very little expenditure in comparison to his wealth. Other ruthless sociopaths have great respect and admiration for his ability to do this.

What he lacks is wisdom and empathy enough to realise that eventually this is going to bite him in the arse, big time.
Reply

Reply

Reply

He cares only about money.

Like the corrupt oligarchs in post-Soviet Russia, who cheated their way into great wealth. Then were surprised when Putin came to power and started throwing them into prison as traitors against the Russian people.
Reply