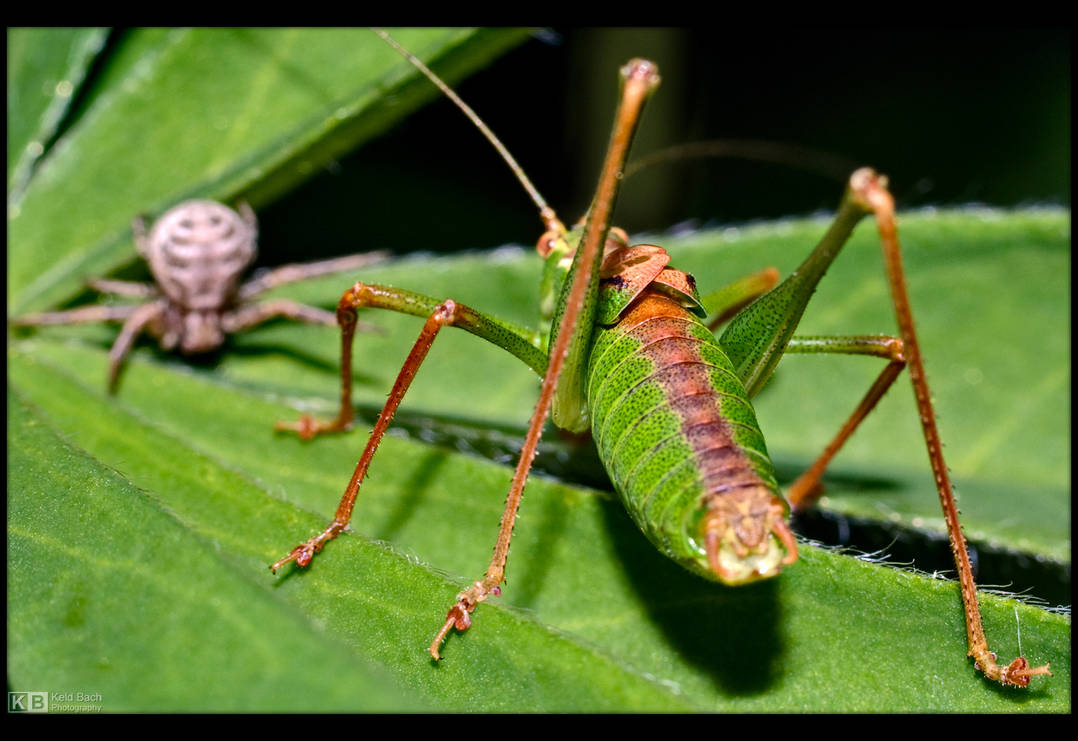 Usualy a spider isn't very fond of a grashopper, for they destroy their webs... Not sure about a crabspider though...
Reply

Amazing shot... but I put my bet on the crab spider

Reply

A good choice. A few moments later it jumped right onto the cricket and bit him in his foreleg. Unfortunately it happened so quickly that I missed the shot

Reply

Fantastic shot

Reply

The best composition........Great!!!
Reply

awesome. did u stick around long enough to see how it all turned out?
Reply

Yes, I did. The spider suddenly turned around and jumped right onto the bush-cricket, biting him in the front leg. It all went so fast that I completely missed the shot. Damned! After that frightening experience the bush-cricket hastily retreated to a safer place

Reply

Wonderful focus! great shot

Reply