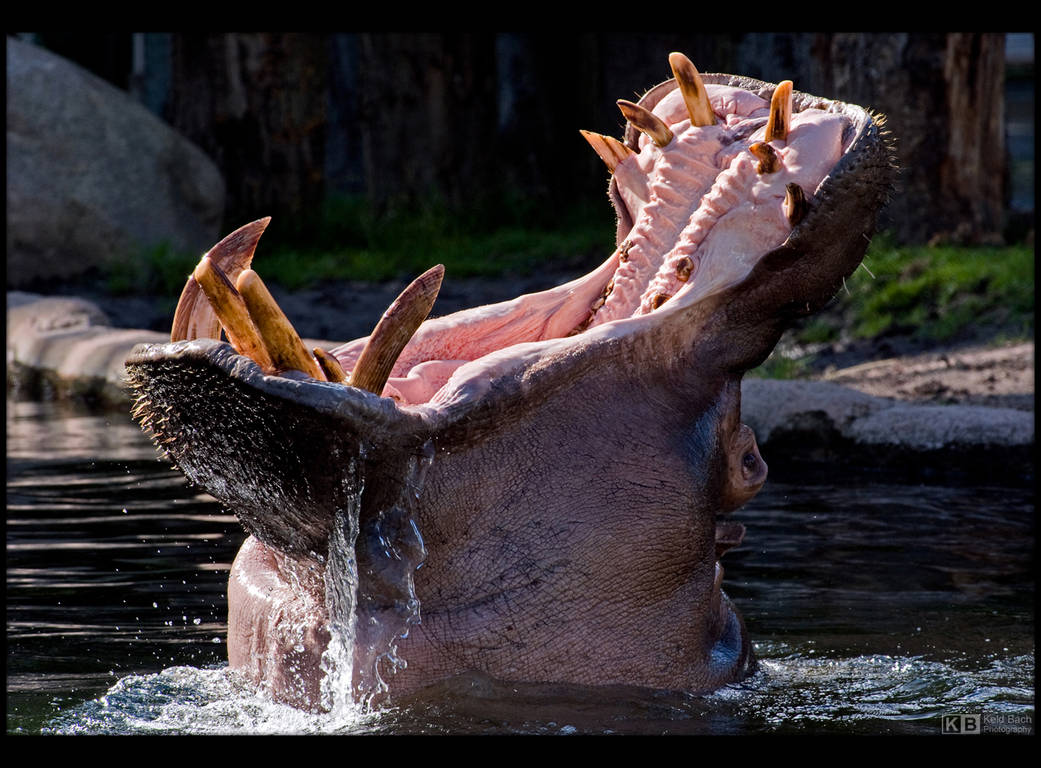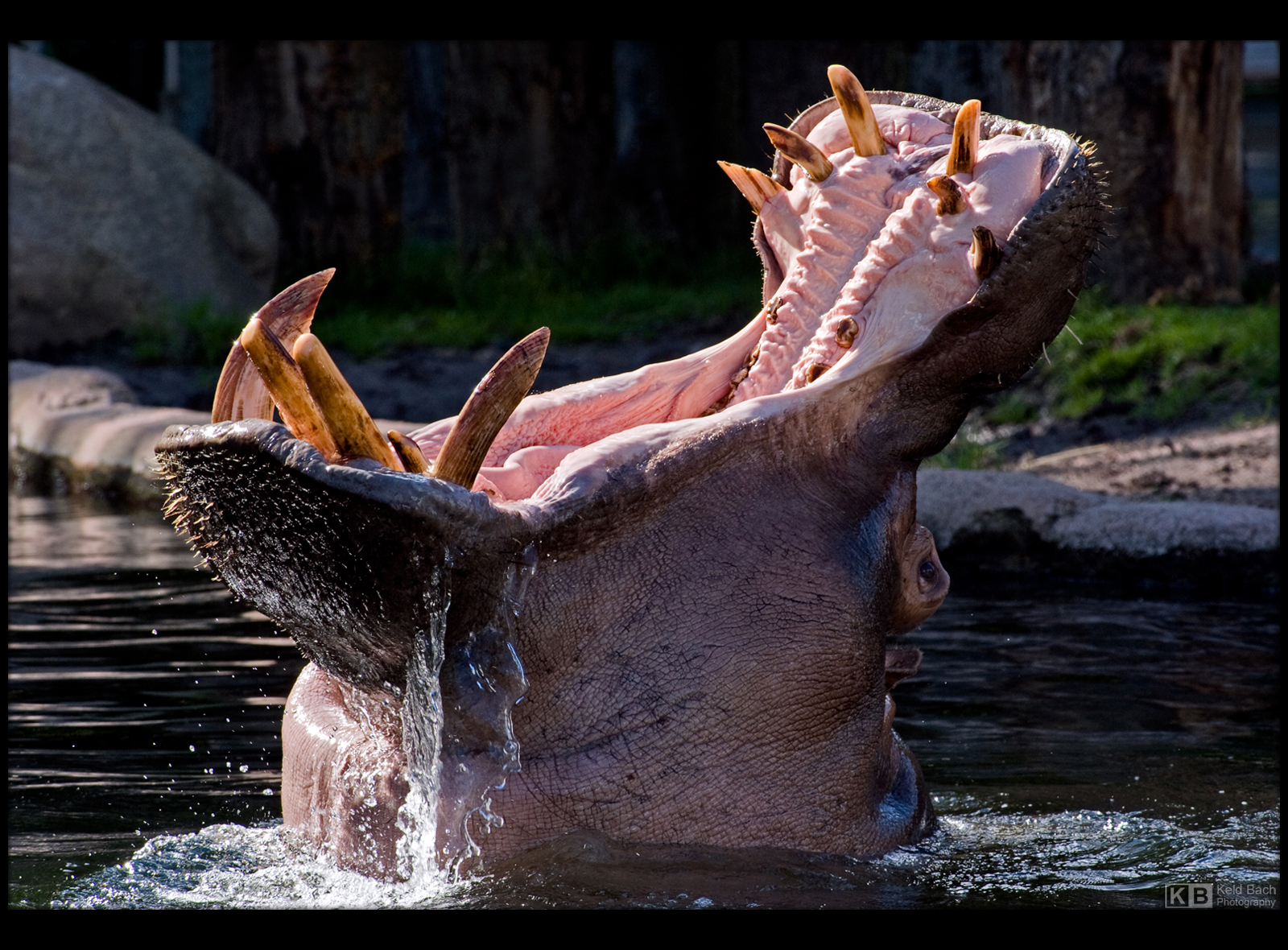 Great detail. They count as one of Africas' most dangerous species for humans. Impressive shot(s)!
Reply
great angle and well done capture.
Reply

creepy teeth ;A; love this!

Reply

amazing shot, the water splash and the beautiful lighting really adds to the photo
and what a big gape, do hippos have different jaws to enable them to do this?
Reply

Thanks very much. I don't know if hippos have special jaws, but they're obviously very flexible

Reply

Wow! That's scary!

Great shot.
Reply

That's one hell of a picture. As soon as I saw it I laughed out loud (not at your photography skill I must add). It's just so ludicrous.
Reply

It looks like this guy could swallow me whole. Wonderful capture!
Reply