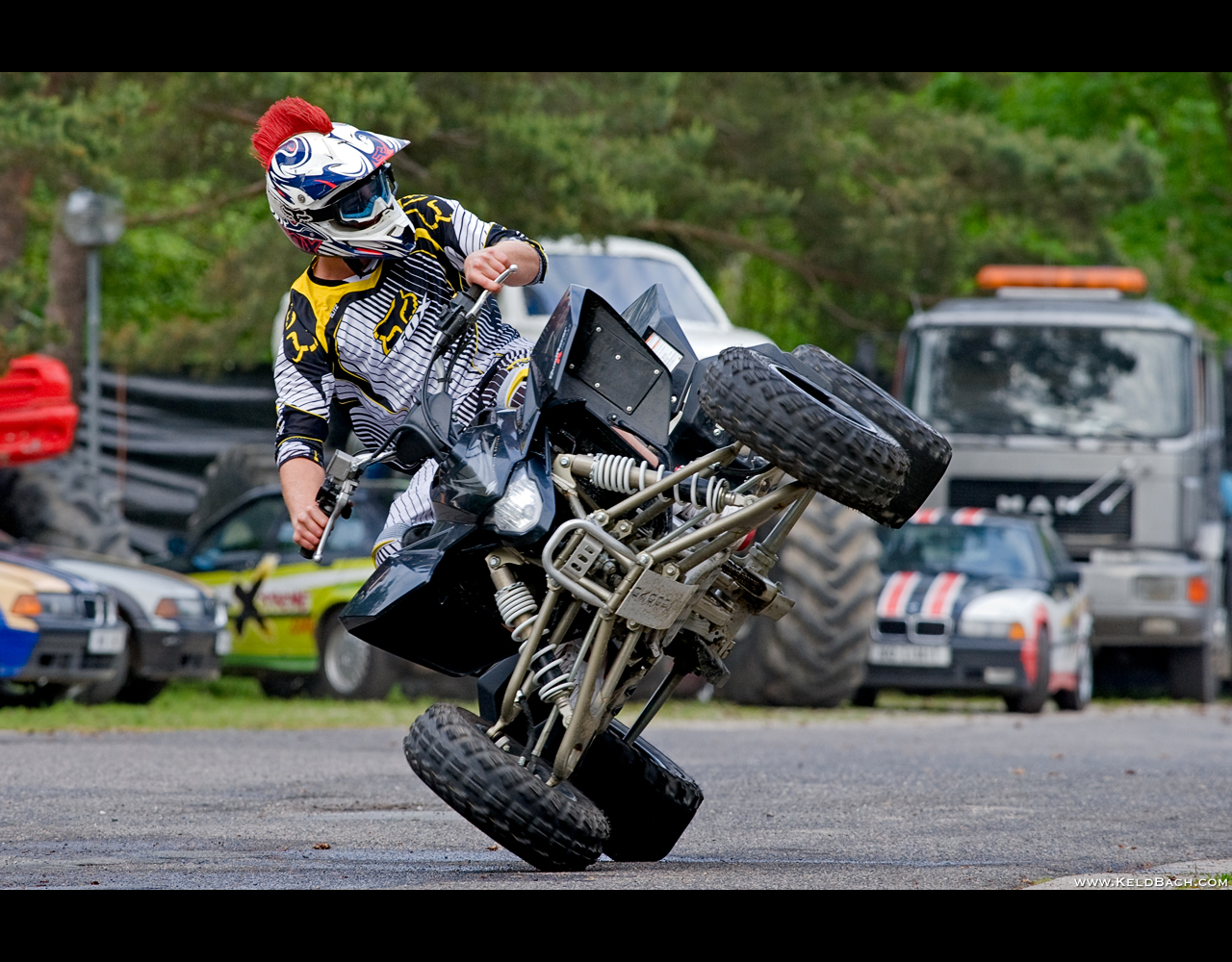 Reply

One of my cousins can do that too... with me in the back of the motorcycle. I was crapping in my pants the first time.
By the way,really nice shot. I liked all your Motorshow photos.
Reply

I bet it's not easy to keep balance in this 'pose' O_o Nice shots!
Reply

Wish I had that kind of energy!

Reply