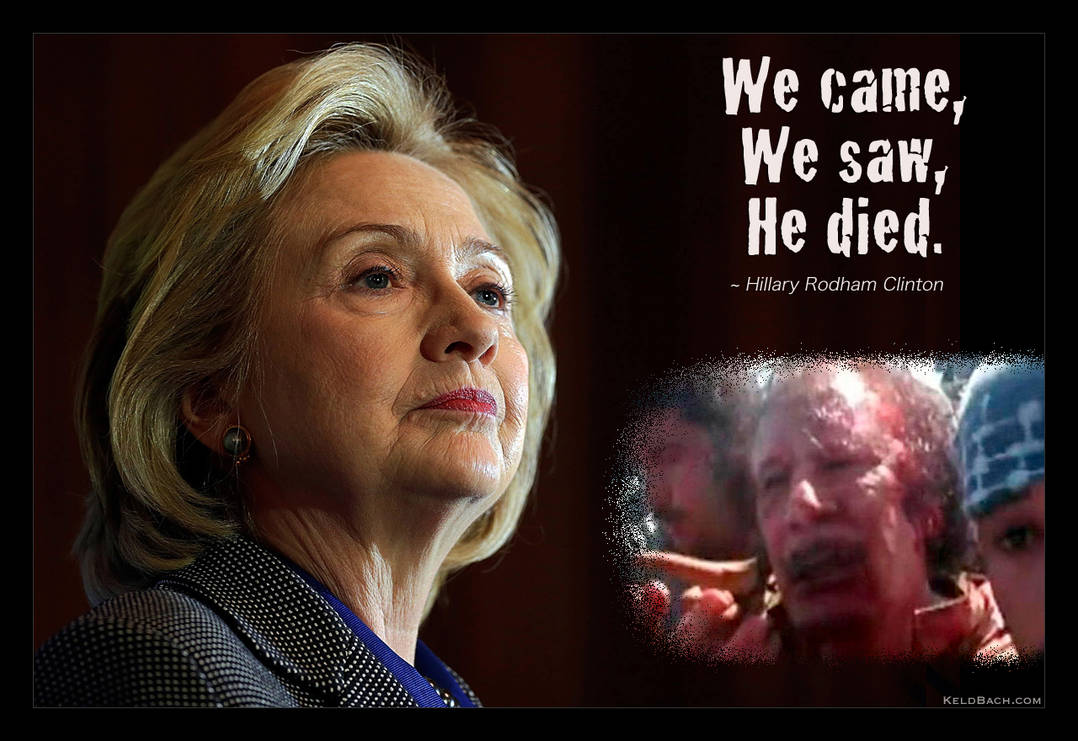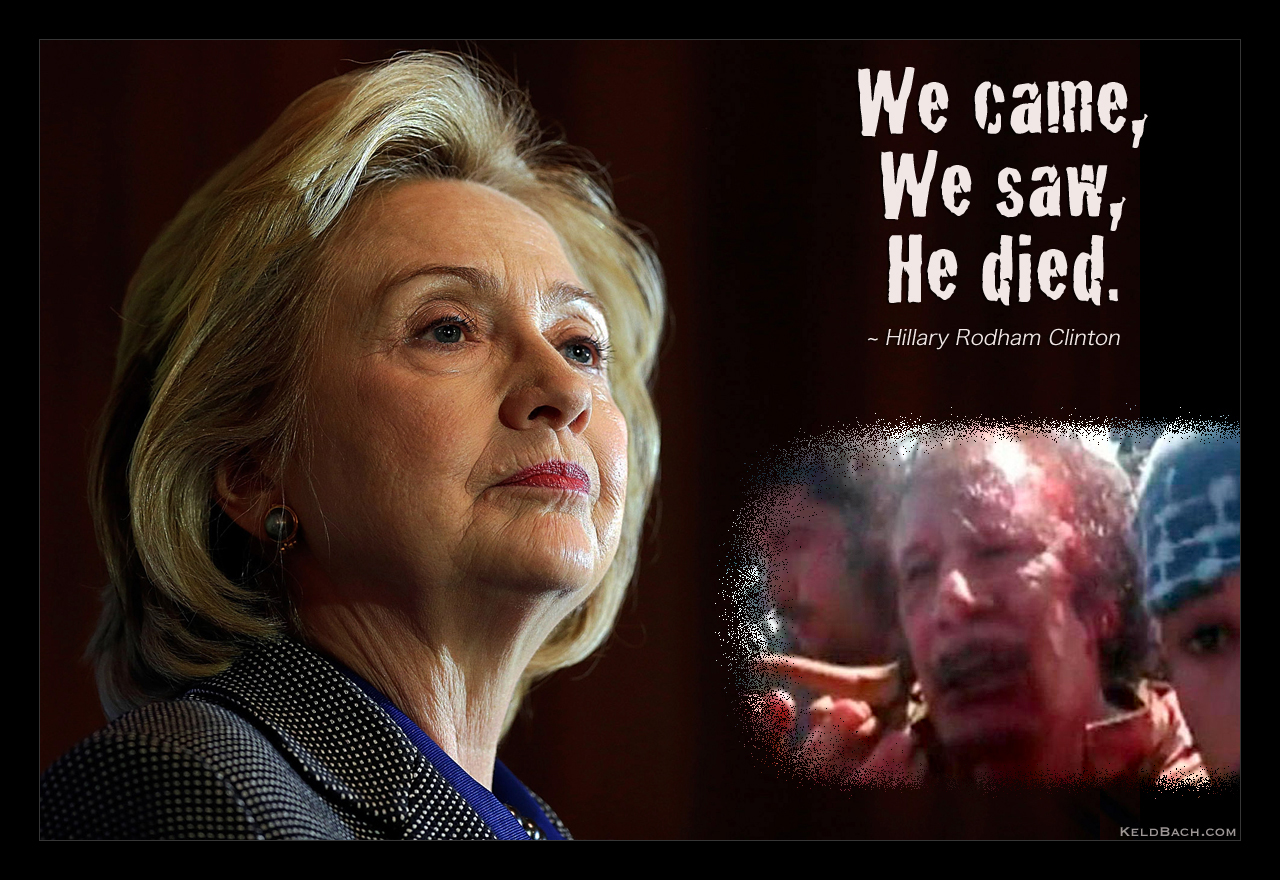 Secretary of State Hillary Clinton jokes with
CBS
reporter on early, unconfirmed reports that deposed
Libyan leader Muammar Qaddafi had been killed
.
A declassified email exchange between former US Secretary of State Hillary Clinton and her adviser Sid Blumenthal shows that Clinton was up to her eyeballs in the Western conspiracy against Libyan leader Muammar Gaddafi and his Pan-African "Gold Dinar" currency.
(
Sputnik International
)
Background image courtesy of
TIME
, modified by me.
---
Website
|
Print Shop
|
Portfolio