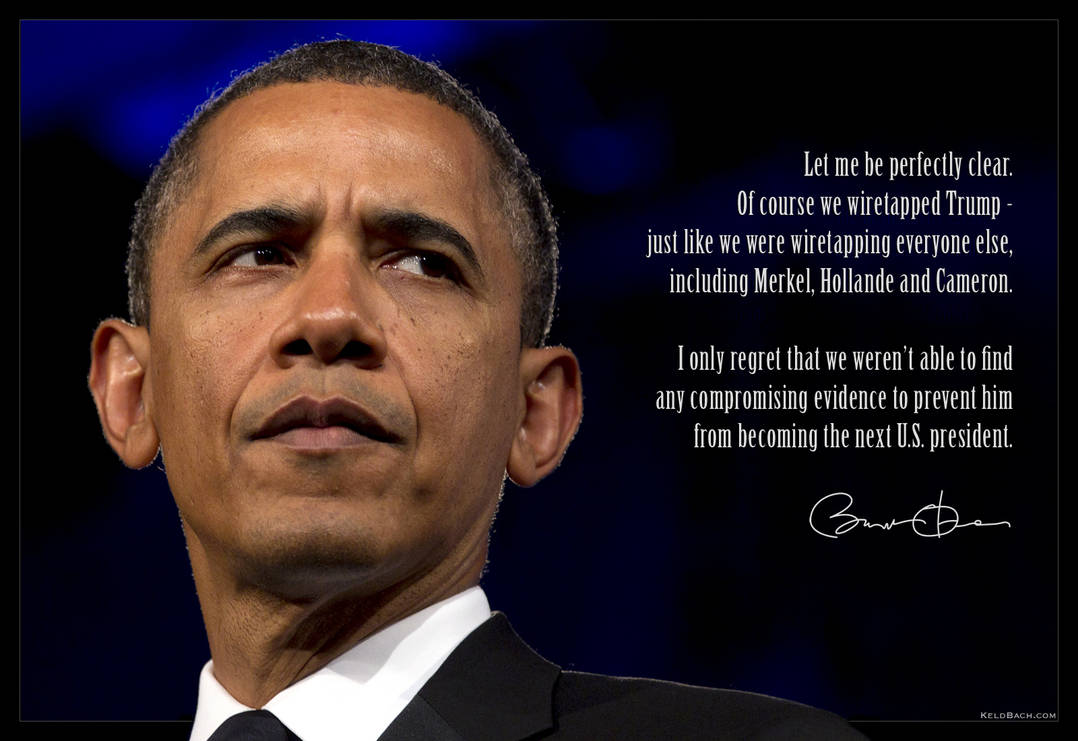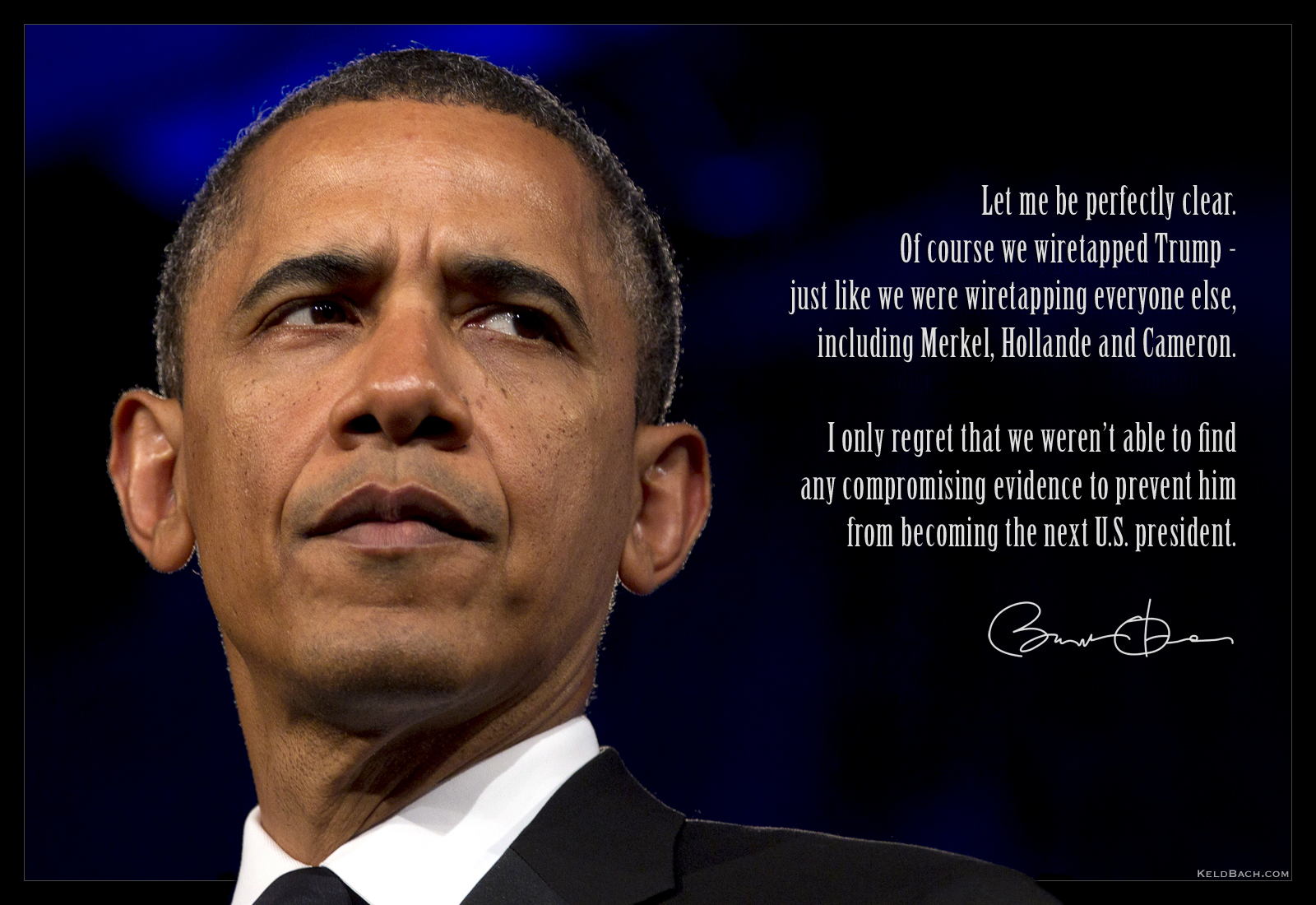 The above quote is, of course, pure fictional and should be regarded a satirical piece, but I believe it's not too far from the truth.

Background image courtesy of MSNBC, modified by me. See also:


---
Website
|
Print Shop
|
Portfolio
---

You should make 'pure fictional' and 'Satirical piece' more eye catching just so no one jumps to conclusions.

But overall, this is pretty funny.
Reply

Very accurate and well done.
Reply

Nice of you to step in and speak for Teh Obamessiah, since he is not speaking for himself these days.

Also +1 for reminding everyone that he had permitted the CIA to wiretap everybody. Why should Trump have been exempted?
Reply

It's somewhat disturbing that people on the left and the right are ready to believe stories like this without any proof. Russian dossiers, tapping Trump Tower, Kremlin Hackers... Christ, what is next?
Reply

It is likewise disturbing that Wikileaks has more credibility. But then, are you gonna believe the non-political equal-oppurtunity gadflies of Wikileaks, or the paid political shills masquerading as network news?
Reply

Honestly, I'm not as disturbed about that. Frankly, the destruction of the mainstream media is something I welcome with open arms. There are more honest people out there, and frankly the MSM can be easily replaced in this day-and-age. I haven't yet seen reason to ultimately distrust Julian Assange or the Wikileaks team as they do not seem driven by politics, but simply by the desire to inform the populace. The same does not ring true for the mainstream media.
Reply

Got it in one, man.

My regrets for the politicized partisanship of the news media and the national government in general are mainly tied in for the simultaneous disappearance of my youthful idealism. The end of the Cold War should not have resulted in the West attempting suicide by Orwellian police state.
Reply

People have either refused to learn from history, or simply have drank the ideological Kool-Aid and do not even acknowledge there is anything to learn. The West actually spend the Cold War opposing a system that was detrimental to the development of society and the progression of humankind. To see facets of this slowly seeping into the West disturbs me. Funny you should mention the Cold War, however, as I am subscribed to a Youtuber from Romania who compares and contrasts the current situation and surveillance behind the Iron Curtain - You might find this interesting...
youtu.be/_8KDiwEhh8s?t=1652
Reply

he needs hung by his balls
Reply

Yes!!! IF they can be found.
Reply

Reply

And all those journalists...

Good one!
Reply

Reply