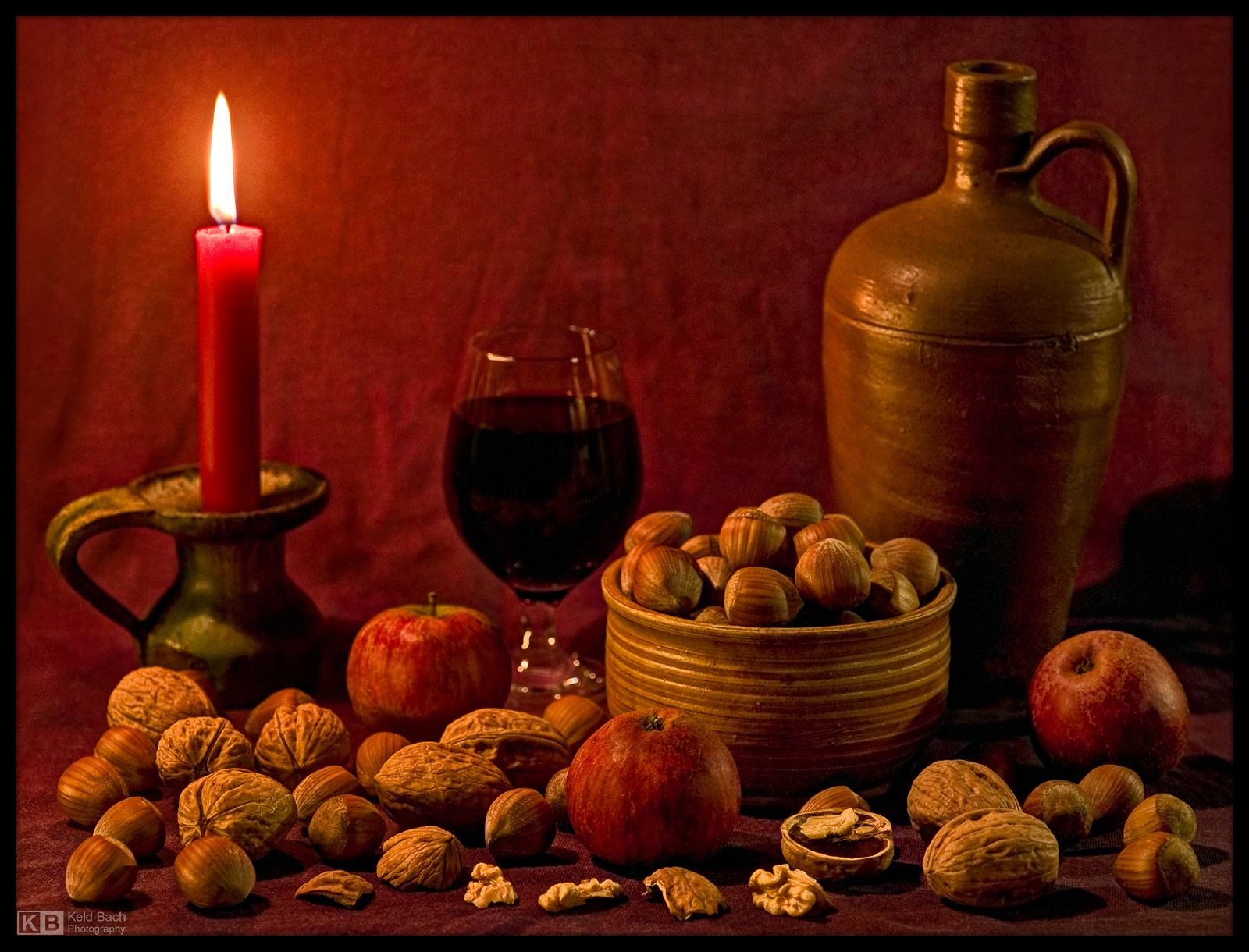 Reaping the fruits of Autumn. The Cherry wine is home-produced too. Life is good these days



Available kitchen light plus an extra table lamp. No flashlight used this time.


---
Website
|
Print Shop
|
Portfolio
---

Reply


cool. cool title.
Reply

A beautiful still life! Gives me a warm feeling on this cold and grey November day!
Reply

I'm glad I didn't use the flash on this one, since the light would have become more harsh and cold. Glad you like it too

Reply

beautiful capture

Reply

Reply