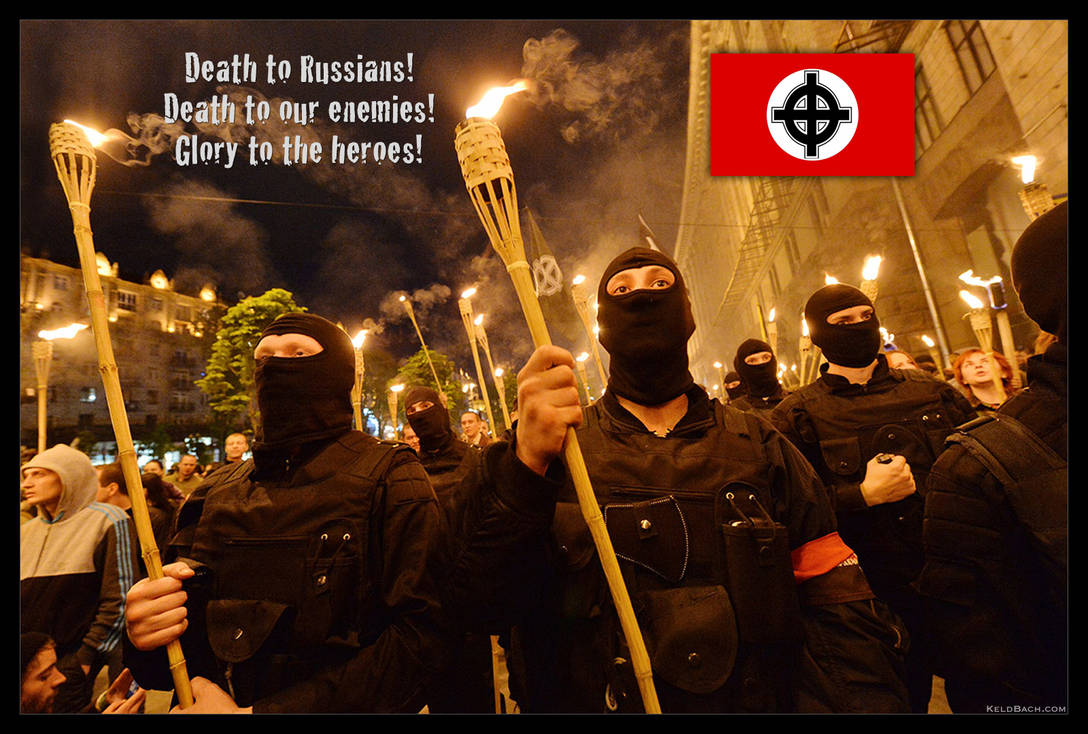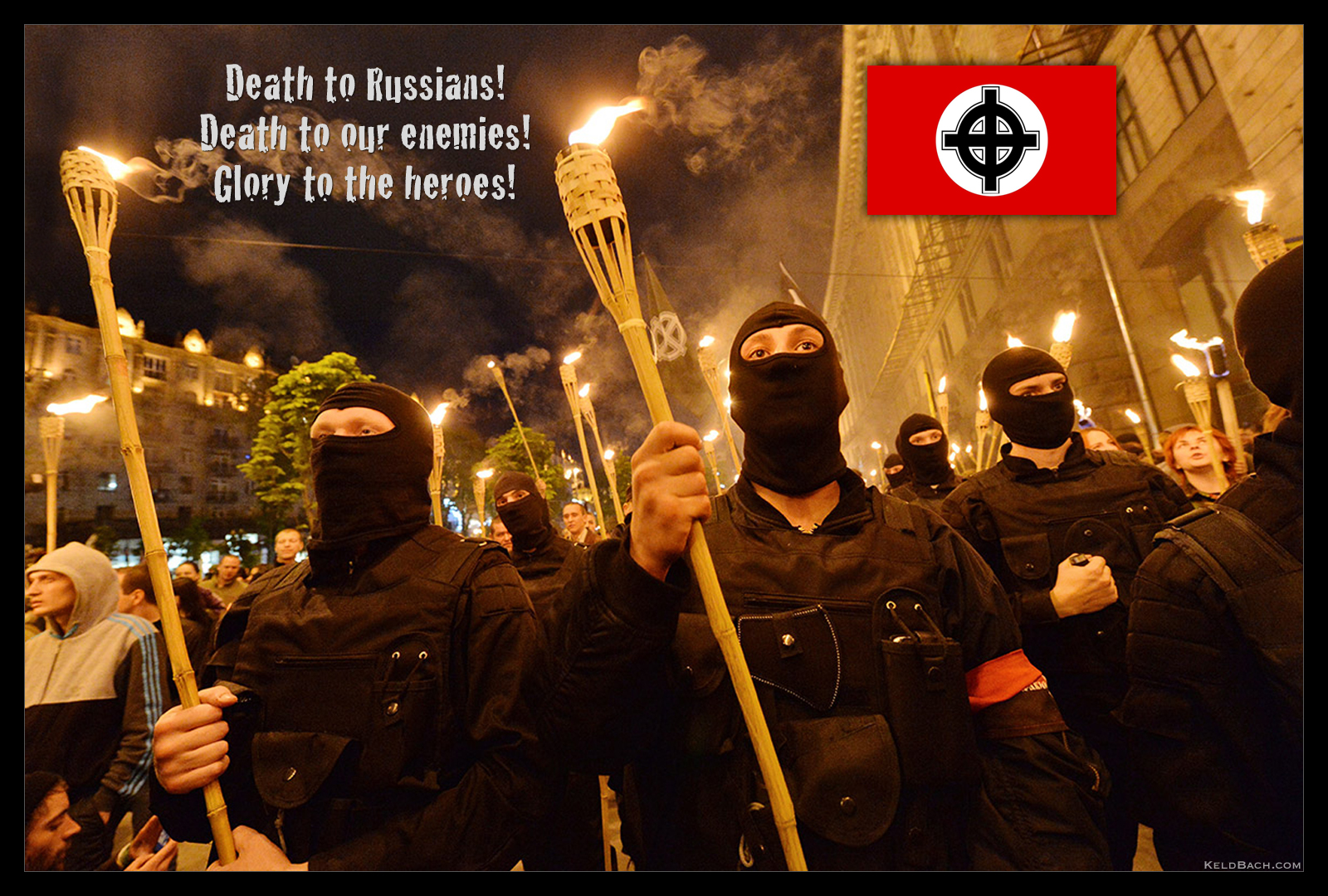 Neo-Nazis have taken to the streets of Kiev to celebrate the anniversary of the Ukrainian Insurgent Army. Founded in 1942, the terrorist militia committed countless atrocities on behalf of the Nazi regime of Adolf Hitler, with whom they openly collaborated.
The Ukrainian Insurgent Army targeted Russians, Soviet Ukrainians, Poles, Jews and others during their campaign of genocide.
Along with its sister group, the Organization of Ukrainian Nationalists, led by the infamous Nazi collaborator Stepan Bandera, the Ukrainian Insurgent Army slaughtered over 100,000 Poles in Volhynia and Eastern Galicia.

While there are many theories as to why the wider international community, including the EU has not spoken out against the neo-Nazi march, the most logical explanation is that because the US and EU helped the current fascist regime in Kiev come to power, they simply do not want to acknowledge the ugliness which is allowed to flourish under such a regime.(Source: The Duran)
Background image courtesy of Fidesz.hu, modified by me.
---

Website | Print Shop | Portfolio


---