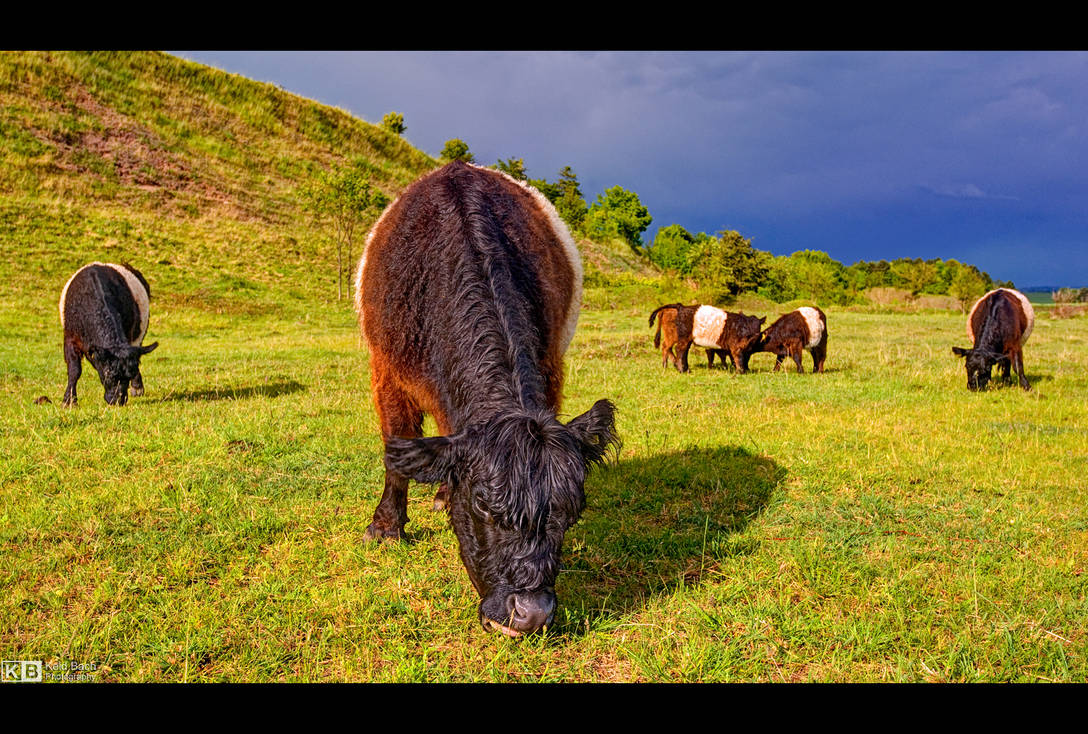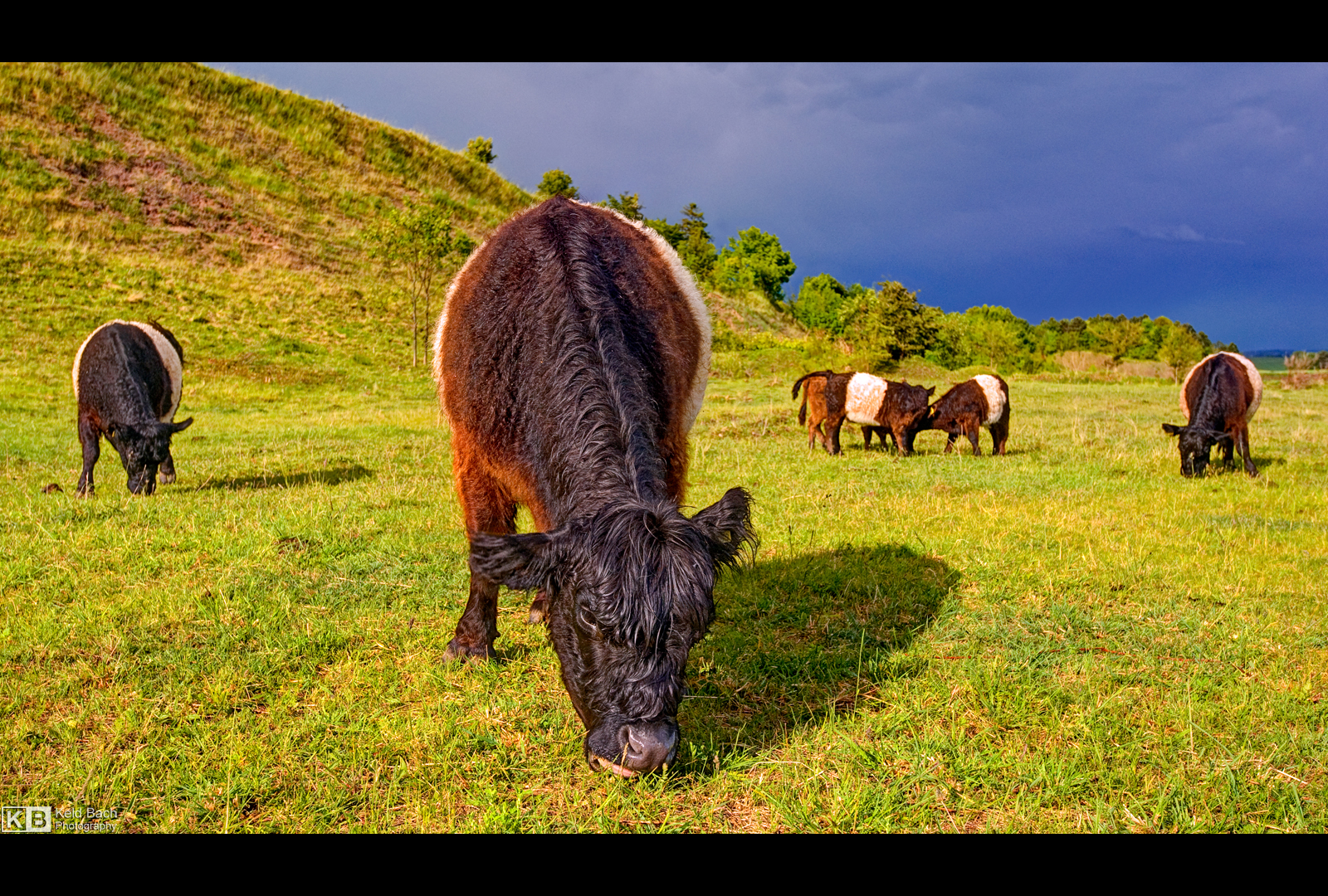 A herd of Galloway cattle grassing in an old gravel pit that has been made into a nature reserve. This female came up to me so close that I could have touched her head, but I just didn't dare to. The lighting was pretty exceptional at that moment, just minutes before the approaching thunderstorm in the background caught me completely unprepared.
The Galloway is one of the world's longest established breeds of beef cattle, named after the Galloway region of Scotland, where it originated. It is now found in many parts of the world. The Galloway is naturally hornless, and instead of horns has a bone knob at the top of its skull called the poll. This breed's shaggy coat has both a thick, woolly undercoat for warmth and stiffer guard hairs that help shed water, making them well adapted to harsher climates (
en.wikipedia.org/wiki/Galloway…
)
Some more shots from the same location:
---
Website
|
Portfolio
|
Prints

Reply

I would just cuddle that cow. She looks so soft and fuzzy like a living plush toy.
Reply

She looks very nice indeed, but I was a little nervous, because she tried all the time to keep me away from her young kids you can see in the background

Reply

the lighting was pretty amazing... lol, and it definitely looks like it's about to storm.
well captured Keld.

Reply

Thanks again, Dennis. I'm glad my camera survived the rain, since I didn't bother to bring a camera bag that day

Reply

Reply