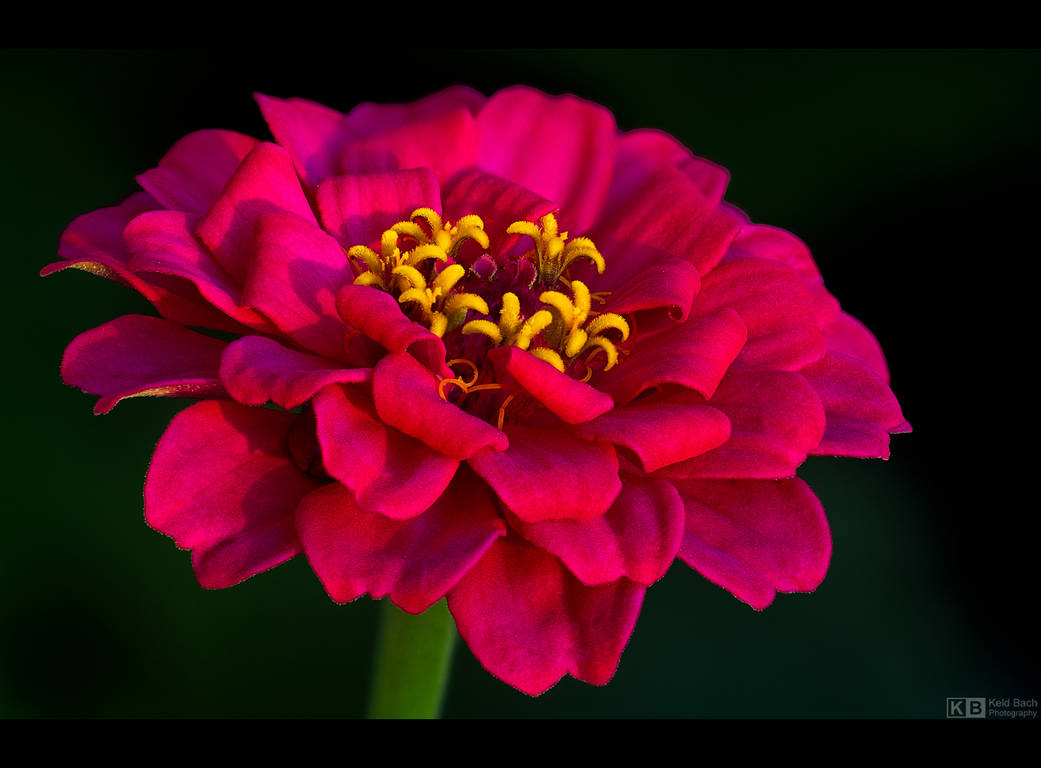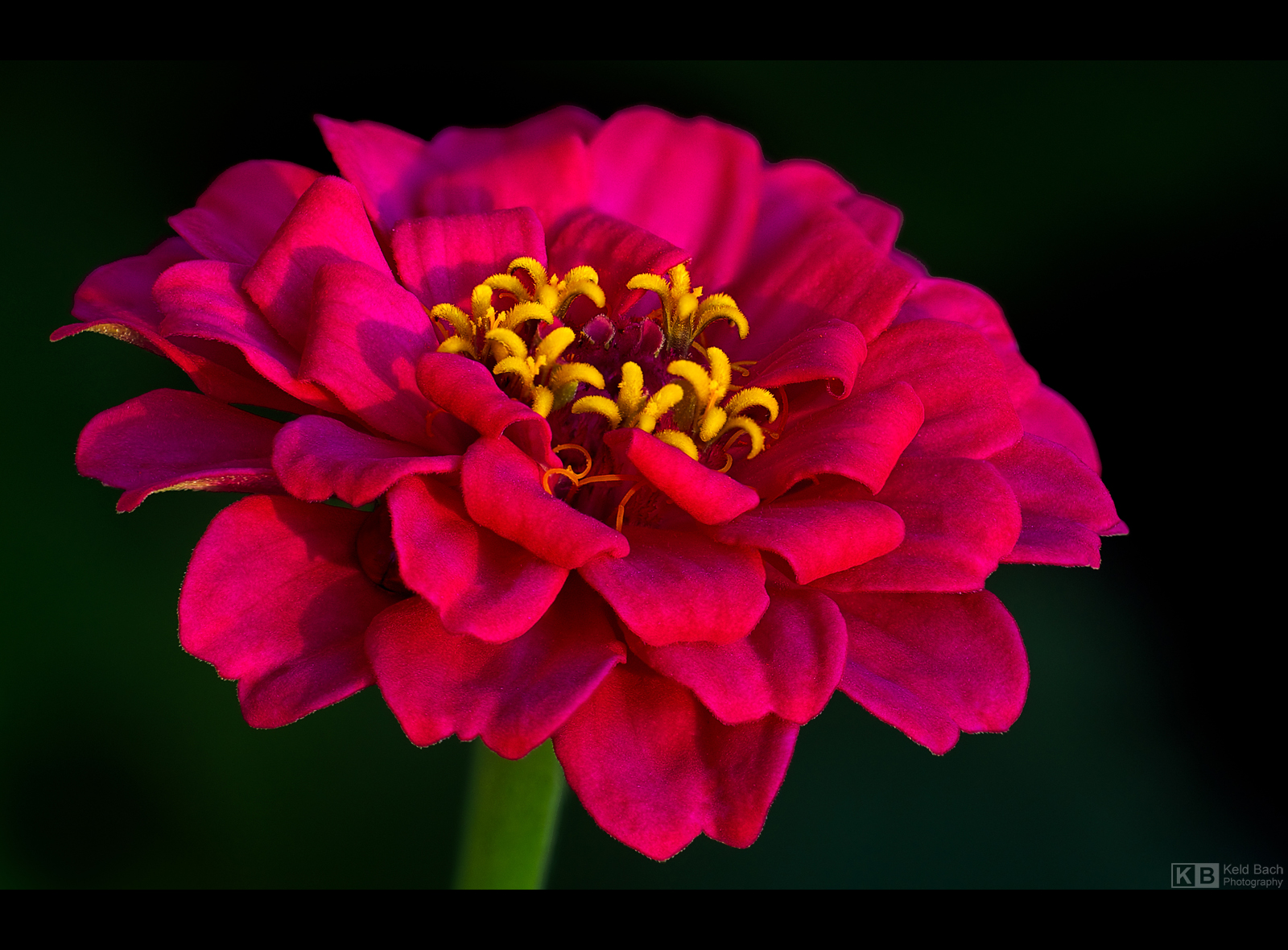 A 'portrait' of one of my assorted summer flowers this year. I think it's a
Zinnia elegans but can't be too sure since they come in many different shapes and colours. See also:


---
Website
|
Print Shop
|
Portfolio

Good God. I have similar photos but your are so much better I want to cry! For real. Granted, your probably not shooting with your cell phone like I am. What kind of camera/lens are you using? What software do you use for editing? I bought a Canon only to find out its all about the lens and the one I want is a macro at $2,700! I'm sticking with the challenge of shooting the best photos I can with my phone, until that kind of change rolls around.
Reply

Thanks very much for your kind words. And yes, you'll need a macro lens for this kind of shot. I used Nikon's 105mm + extension tube for this one. After shooting, I used Photomatix for focus stacking and Photoshop for the final editing.
Just keep shooting - you get excellent results with your cell phone

Reply

I like the way the light makes the pink "glow"....it looks like evening sun. (or morning?) I wish I could find zinnias this nice.

Reply

Great close-up, wonderful colors, so much natural beauty, takes real talent!
Reply

Reply

Lovely light on this one, vivid colors too!
Reply

A beautiful series of flowers, Keld!
Reply

Reply