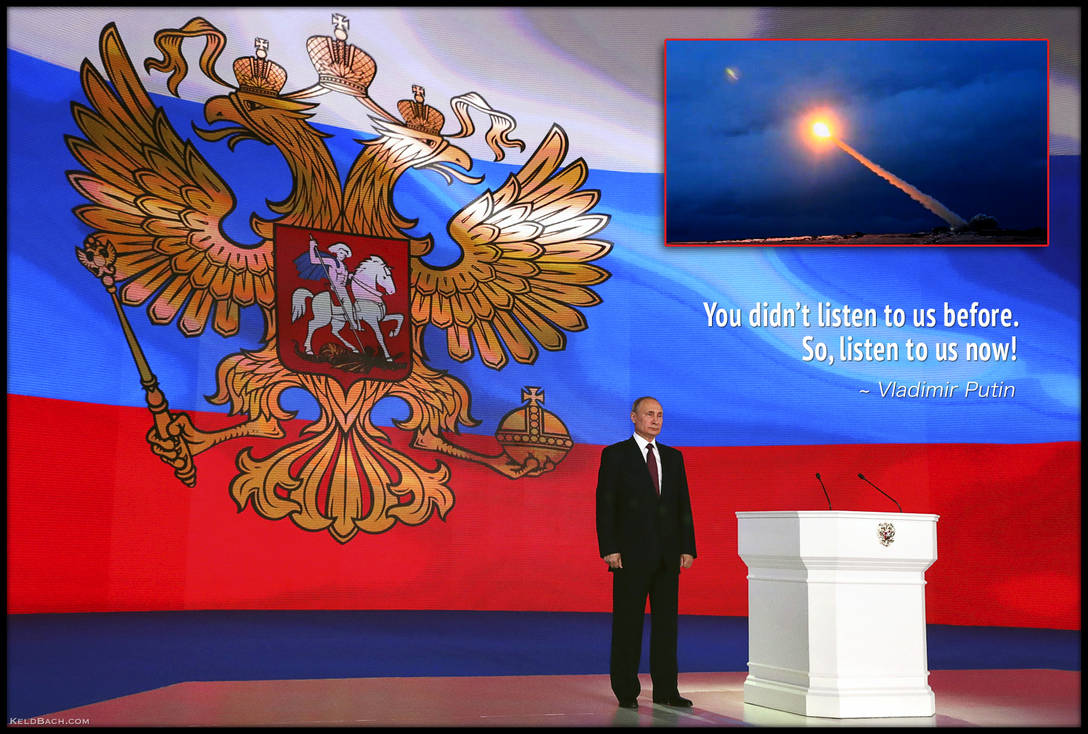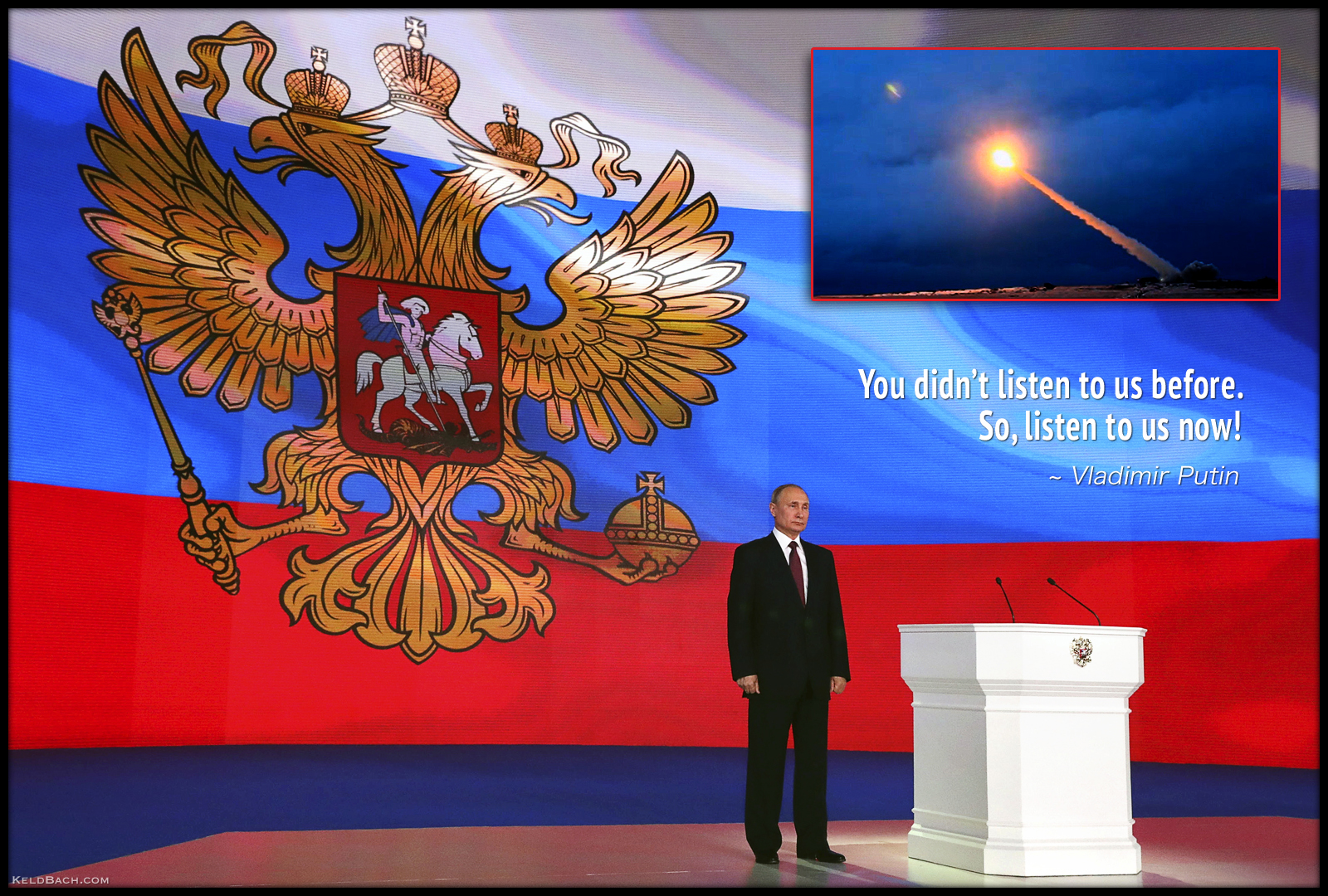 I hope this weapon actually exists, because it will help to maintain the balance and hold back NATO ambitions about our territories
Reply

Putin is one of the few real statesmen of the world today. Hope he will win the presidential election again

Reply

Unfortunately, not all is so happily and joyfully for Russian people as it may seem to people from other countries. Putin made Russian nation poor, more than 80% of population live in poverty, more than 90% of all money are concentrated in hands of a small millionaire's group - Putin's friends... So there are many more sad realistic facts, but they are not so visible for people from other countries.
Reply

Yes, I know that not everything is right in Russia, but I doubt that more than 80% of the people live in poverty. That would make Russia one of the poorest countries in the world, which is certainly not the case.
I'm mostly concerned about how Russia and other great powers behave in the world today. In this regard I would much prefer to be an ally of Russia than of the USA and NATO, which I unfortunately am (I'm from Denmark).
Anyway, thanks for commenting. I'm always happy to hear opinions from other countries. Have a great day

Reply

About poverty, it's true. I'm Russian, I live in Russia, and not in the capital...so i can clearly see what's going on in different regions of this large country. And believe me, people in other countries simply can't know many things, cos it's not needed to politicians.
And about all of those weapons and army... you all see only what you must see, what "Earth Gods" let usual people see. That's why its' absolutely not your fault.
Fro my side, I always wish only peace to all of us. We all are the one nation, all are native "humans" by right of the birth. And it's very sad to see how small group of people decide how a huge number of others should live, should it be war or peace, poverty or wealth and so on...
Thanks for your wishes, I wish you also a good day!

With my the best wishes, Rin.
Reply

I absolutely agree about war and peace, Rin. The world is being run by some crazy people and we never know when somebody will press the big red button.
Let's hope for the best and thanks again for commenting

Reply

)) yes... will be in March, 18...
Just saw the all parts of Putin's interview to NBC -
www.youtube.com/user/NBCNews
... it was very interesting interview and the patient manner of Putin's communication...
Reply

Yes, but NBC cut the best parts out. Better watch the full interview here:
EXCLUSIVE FULL UNEDITED Interview of Putin with NBC's Megan Kelly

Full English transcript
here
, since the subtitles don't seem to work.
Reply

Thanks Keld!!! I will give this link to my friend from Scotland... I saw the full version in Russian on our TV...
Reply

y're most welcom Keld!!!

hmmm... in interesting times we live IMHO... ) and btw )... the new film about Putin's biography and many historical events in Russia related (in one way or another) with him ...
youtu.be/3RK2xmLVkDI
(subtitles work's..)
Reply