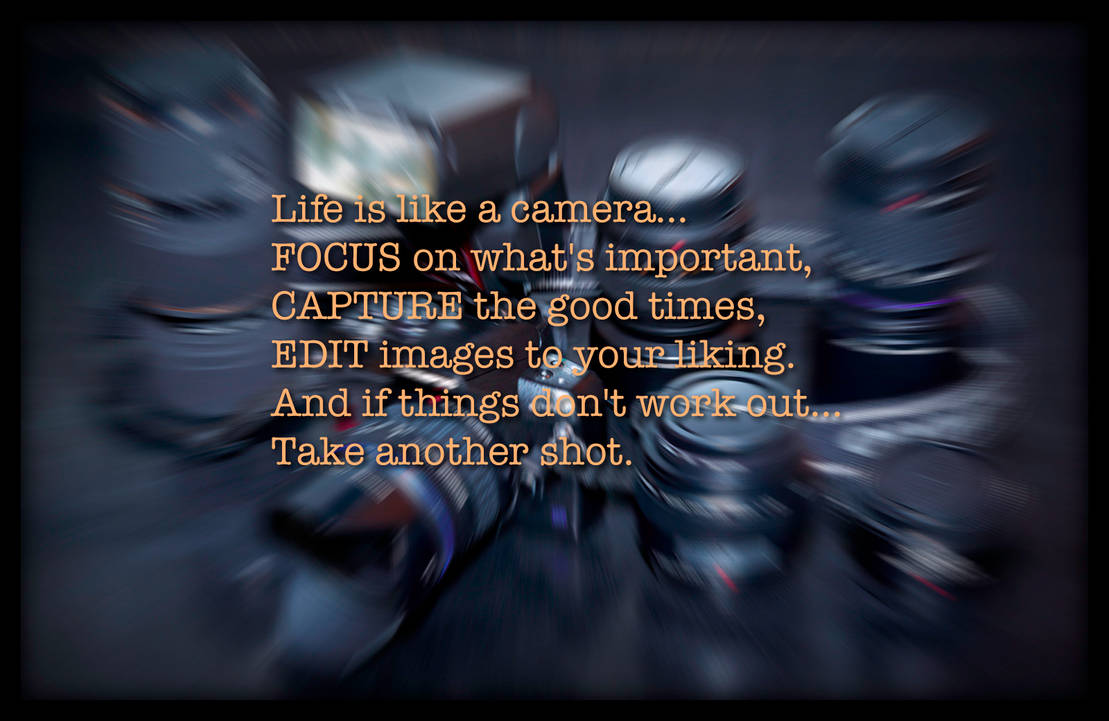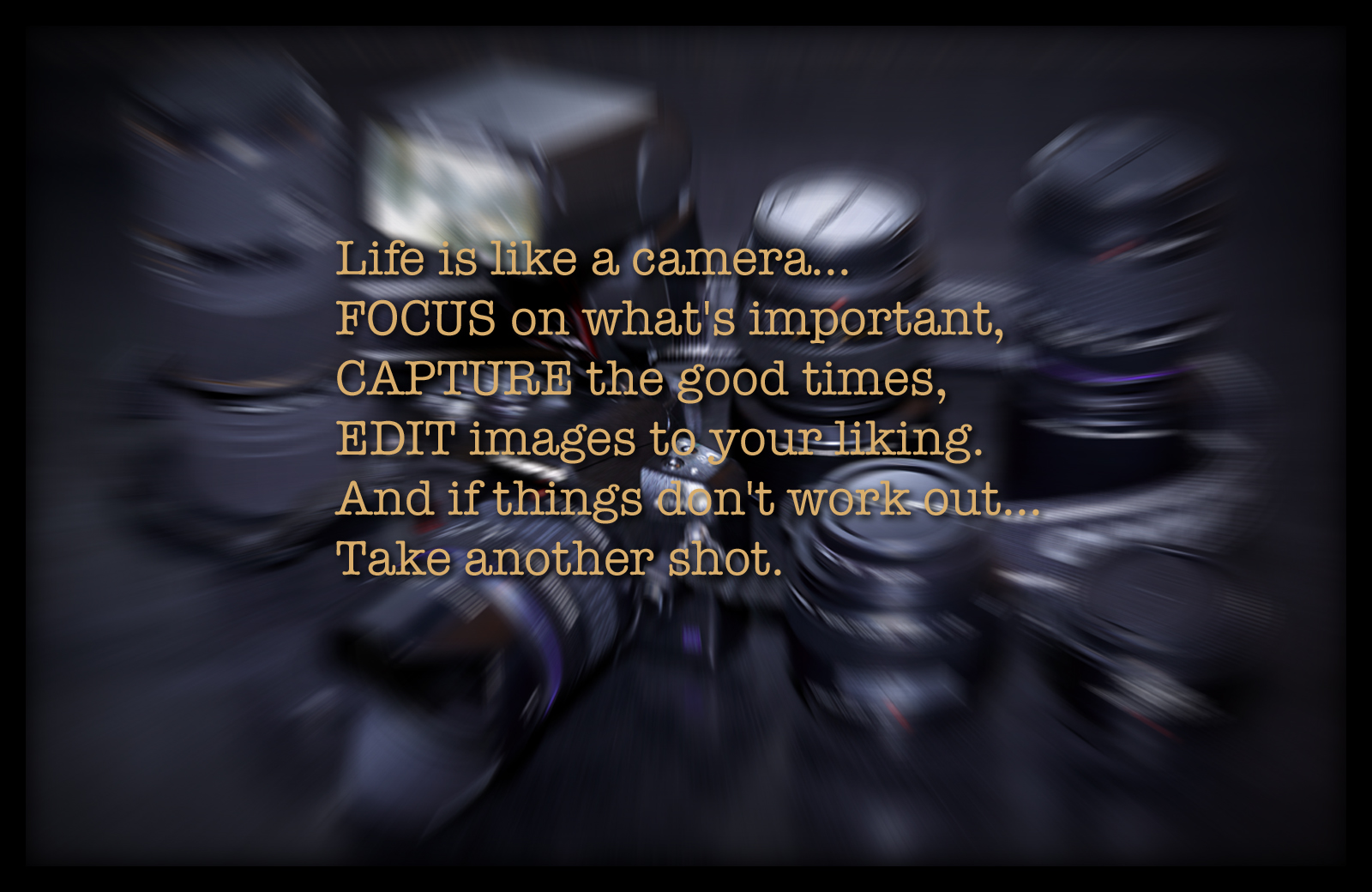 Quote by an unknown author; slightly altered by me. The original quote read:

"Life is like a camera...
FOCUS on what's important,
CAPTURE the good times,
DEVELOP from the negatives,
and if things don't work out.
Take another shot."

Background image by me.


---

Website | Print Shop | Portfolio

FUNNY THING ABOUT LIFE THOUGH,USUALLY COMES WITH ONE SHOT.......
Reply

Reply

Reply

You're right

Glad you like it, and thanks for the request

Reply

Reply