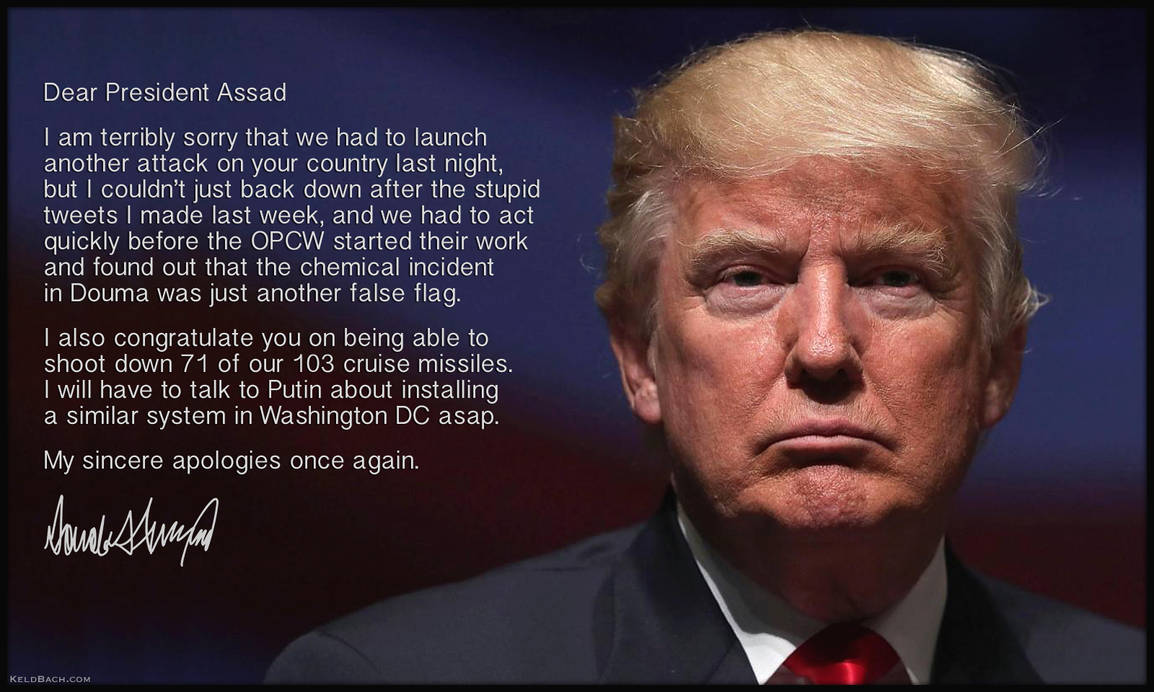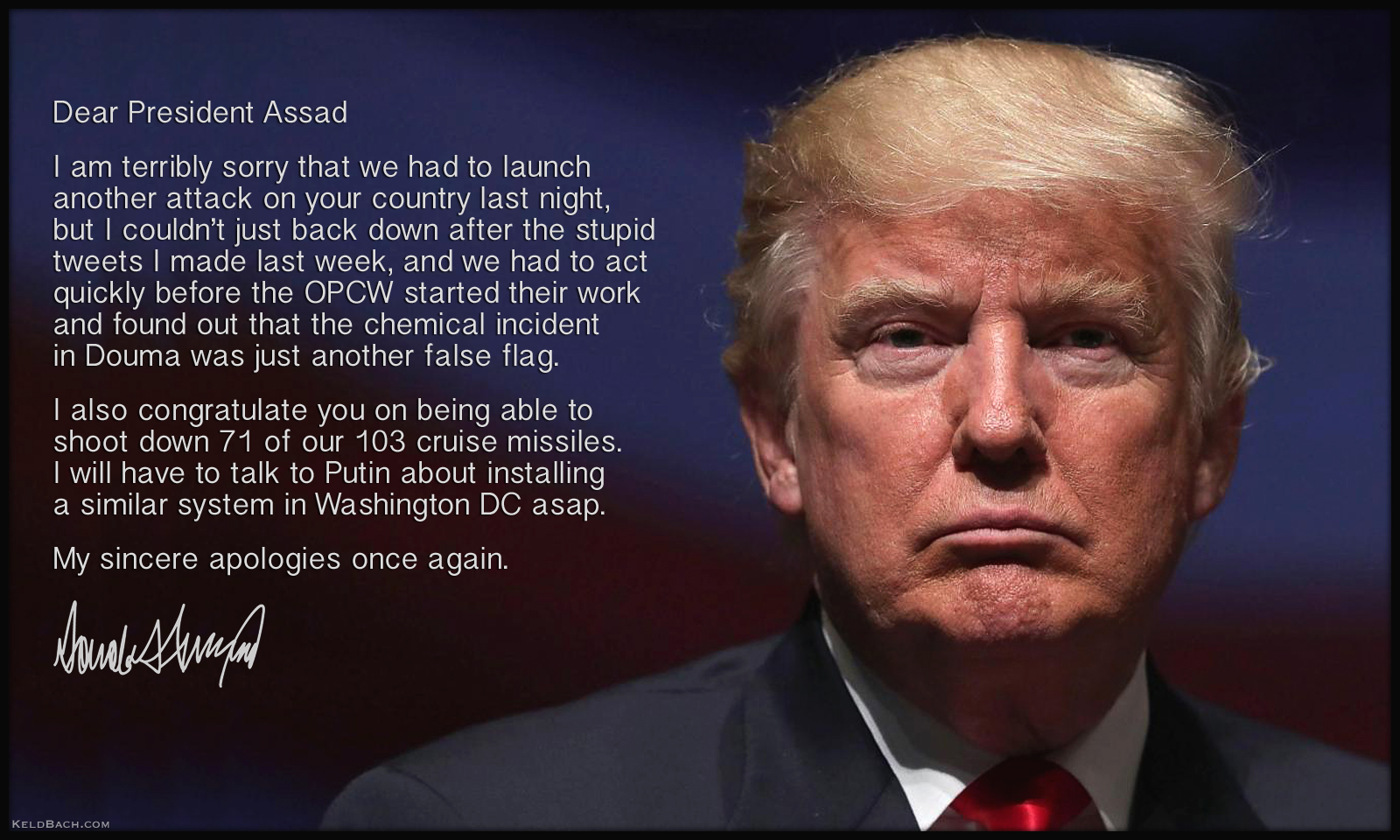 Background image courtesy of
NorthSouthNews.com
, modified by me. See also:
---
Website
|
Print Shop
|
Portfolio
---

The 71 out of 103 is extremely misleading (not on your part, because I know you are just quoting what was published in the "news"). Let's leave it at that and move on to the obvious.

This whole 'chemical attack' smells to high heaven and it is just way too convenient.

Why would Assad order this when (1) two US intelligence agencies have recently stated that he's won the civil war and that it's six months to a year before the rebels collapse and (2) Trump had signalled the week before the 'attack' that US troops were going be pulled out of Syria.

Trump is being played like a fiddle here, but by whom is the question. And no it's not Bolton. Bolton is being briefed with the same intel as Trump.
Reply