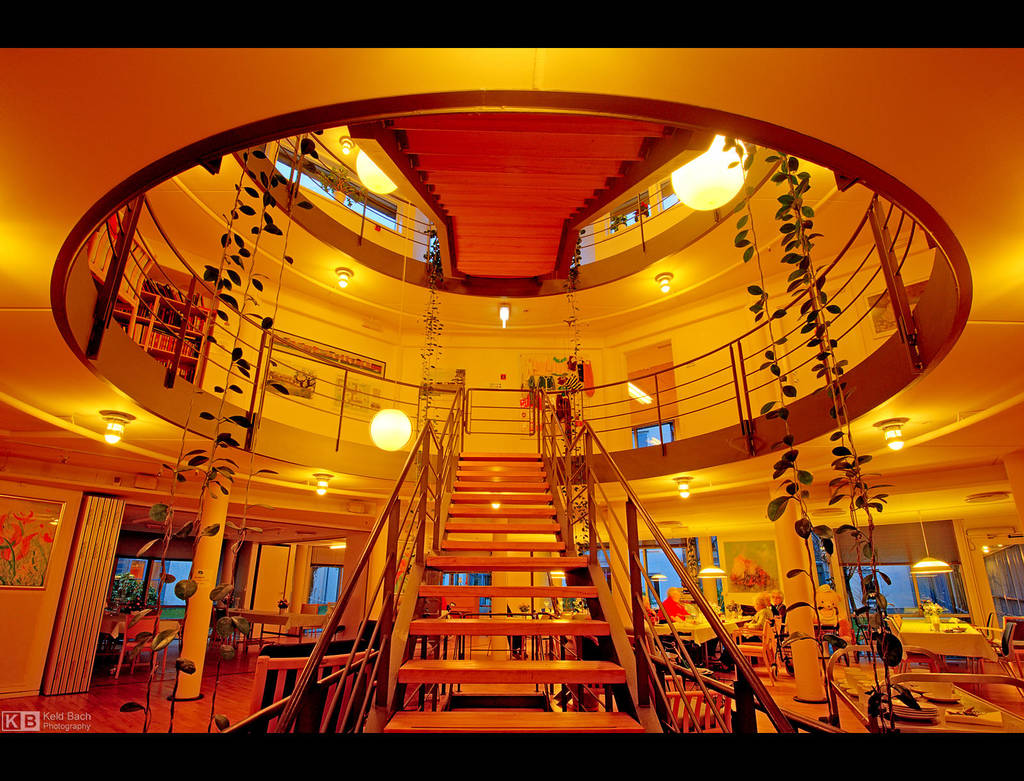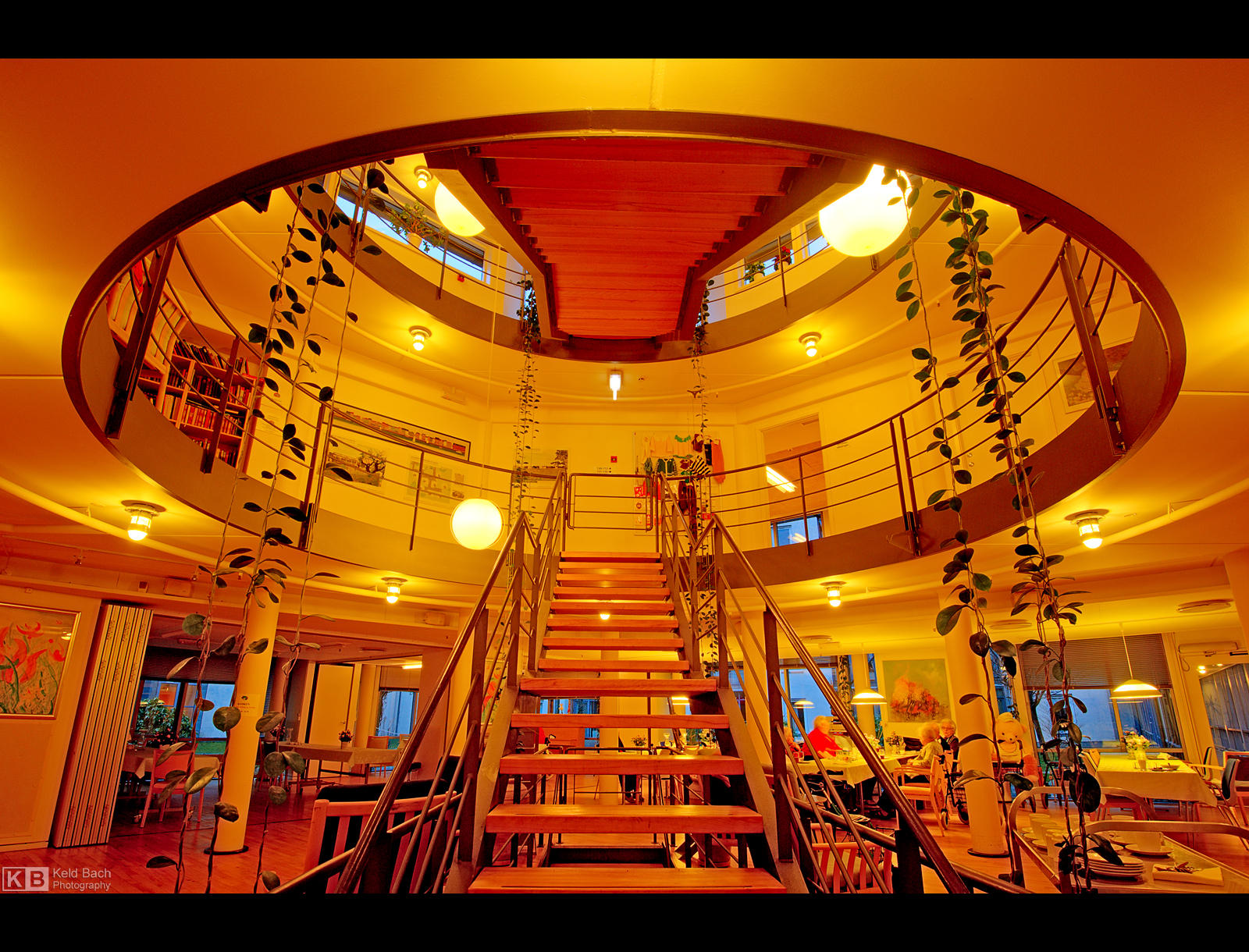 When visiting this residential home for elderly people, I always use to pause at these steps for a moment to admire the fascinating geometrical lines presented here. This time I brought my camera and took a few shots to see if I could capture the essence of this beautiful hallway. Not perfectly symmetrical though, but hey, it was my first try on this kind of photography. Critique and comments most welcome. Here it is from a different angle:
---
Website
|
Portfolio
|
Prints

Wow, beautiful shot and architecture.
Reply

Precious capture!!!

Reply

Both shots are fascinating with perfect exposure and composition, Keld!

Reply

Thanks very much, Cecily. It's not so easy to capture architectural motives as it may seem, but I think I learned something here

Reply

This is a great photo , looks like a nice place to go visit too. I feel relaxed just looking at it lol (you definitely succeeded in capturing the essence of the hallway

)
Did you make any adjustments in PS?
Reply

Thank you so much. I only adjusted Levels a bit in PS. It's actually a HDR image from three exposures (+1, 0, -1 EV), so the dynamic range is quite high

Reply

A great architecture photo Keld !
It catches the eye immediately. I just regret the background of the ground floor being a bit busy ; but there is nothing you could do against that...
Reply

Thanks very much, Jean-Eric. I agree about the busy background, but it's actually the dining hall and I took this shot between two meals to avoid too many people being around. I might try another time late at night

Reply

beautiful, breath taking, lovely...keep 'em coming you dear artist!
Reply

really good for a first try

Reply