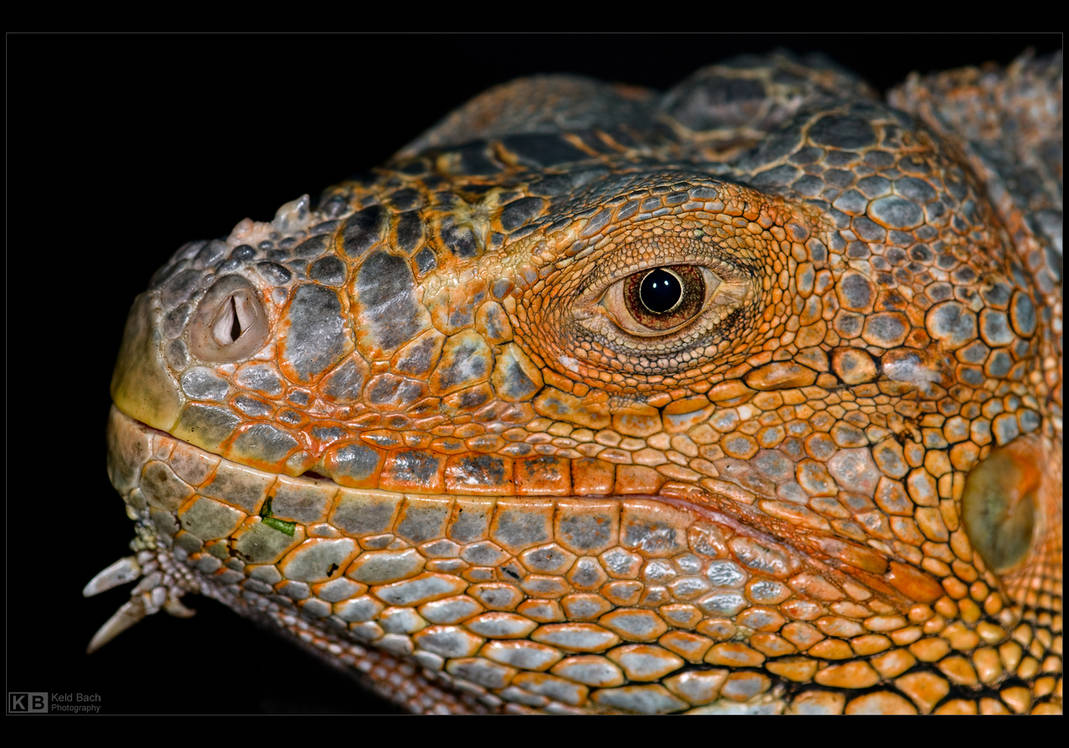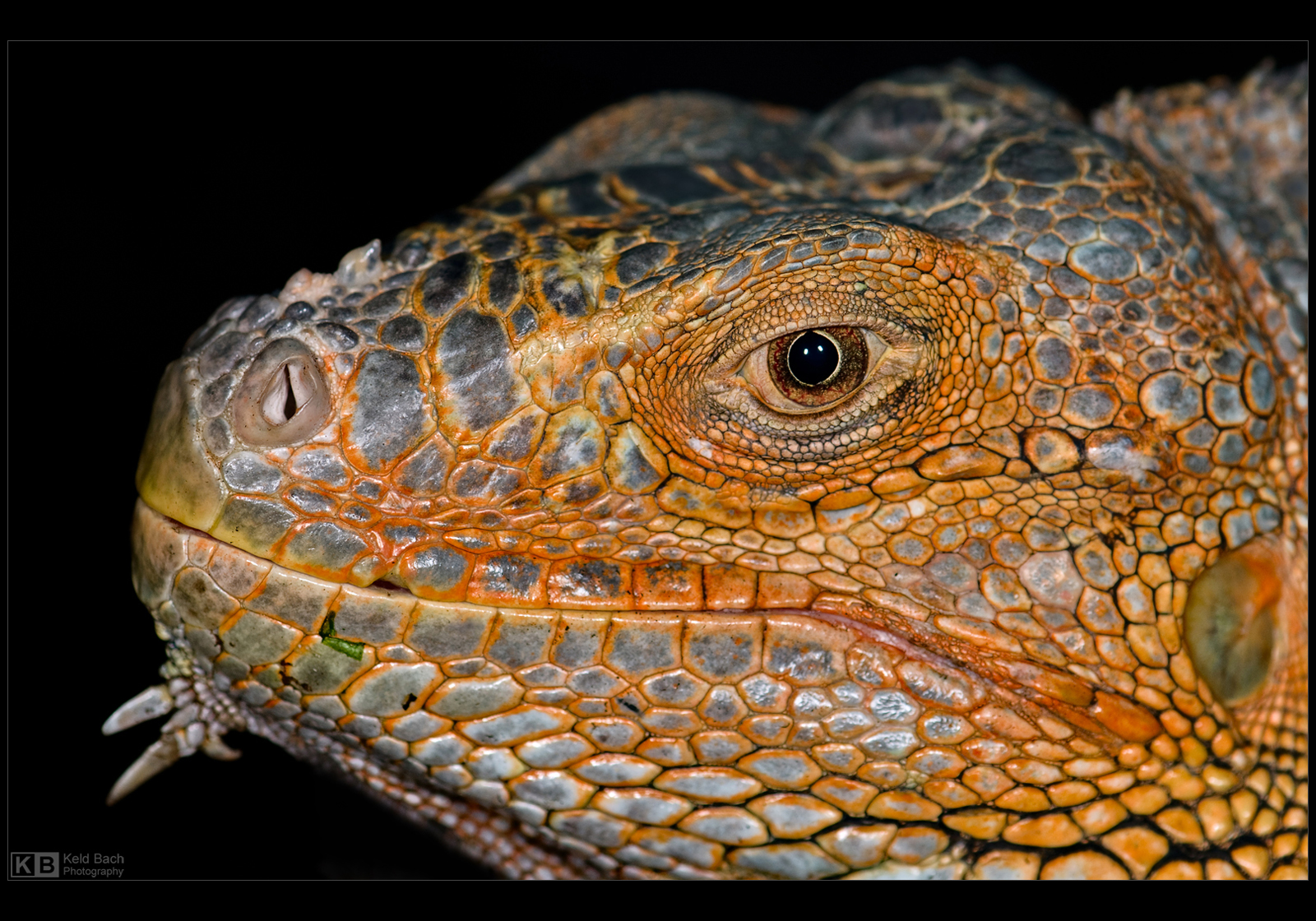 A Green Iguana (Iguana iguana), although they come in a variety of colours. From
Wiki
:
In southern countries of their range, such as Peru, green iguanas appear bluish in color with bold black markings. On islands such as Bonaire, Curaçao, Aruba, and Grenada, a Green iguana's color may range from green to lavender, black, and even pink. Green iguanas from the western region of Costa Rica are red and animals of the northern ranges, such as Mexico, appear orange. Juvenile Green iguanas from El Salvador are often bright blue as babies, however they lose this color as they get older.
Shot through glass at the Tropical House, Copenhagen Zoo. 105mm macro lens + 36mm extension tube + macro twin flash kit. See some more details here: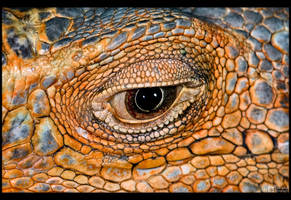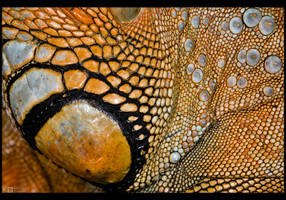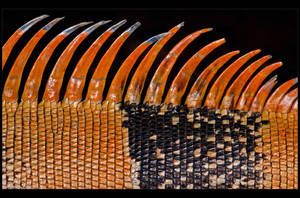 ---
Website
|
Portfolio
|
Prints

beautiful creature

Reply

Beautiful shot, I love all the detail

Reply

Very good picture! I love the eyes.

Reply

I love the orange and the wise eye on it

Reply

Very nice Keld, excellent focus!
Reply

This is an incredible capture! The clarity and detail are superb. He's ugly, yet beautiful in his way, which you have captured so well.
Reply

It's gonna eat me! o.0
LOL just kidding, this is such an awesome shot! I love how much detail stands out

Reply