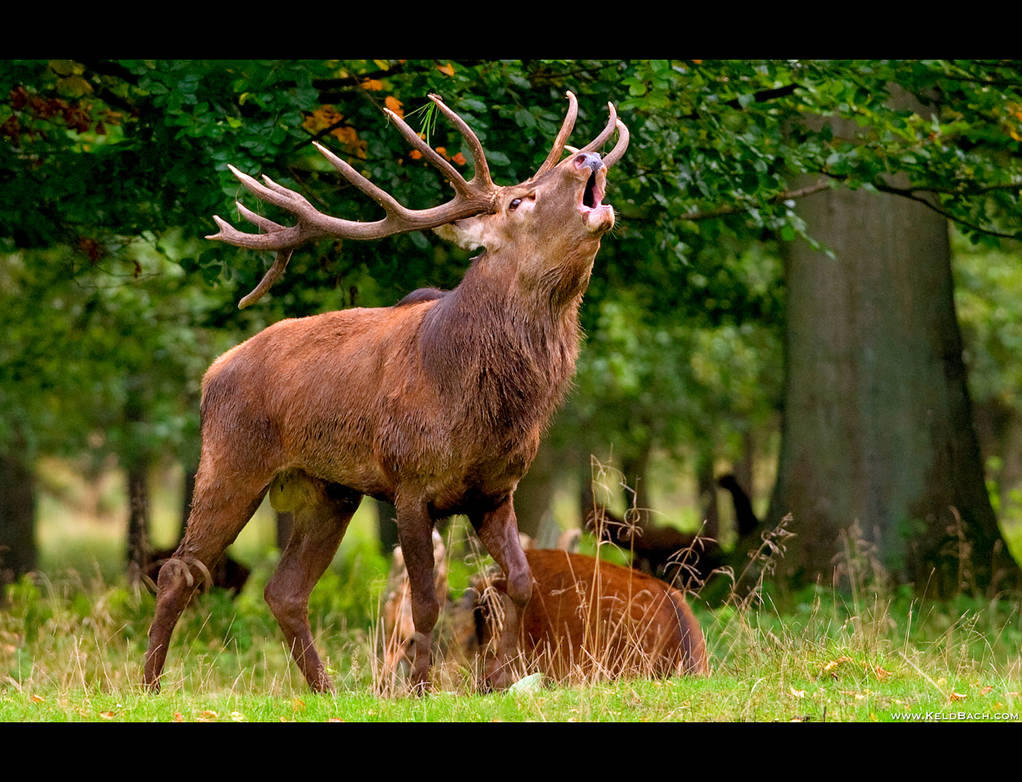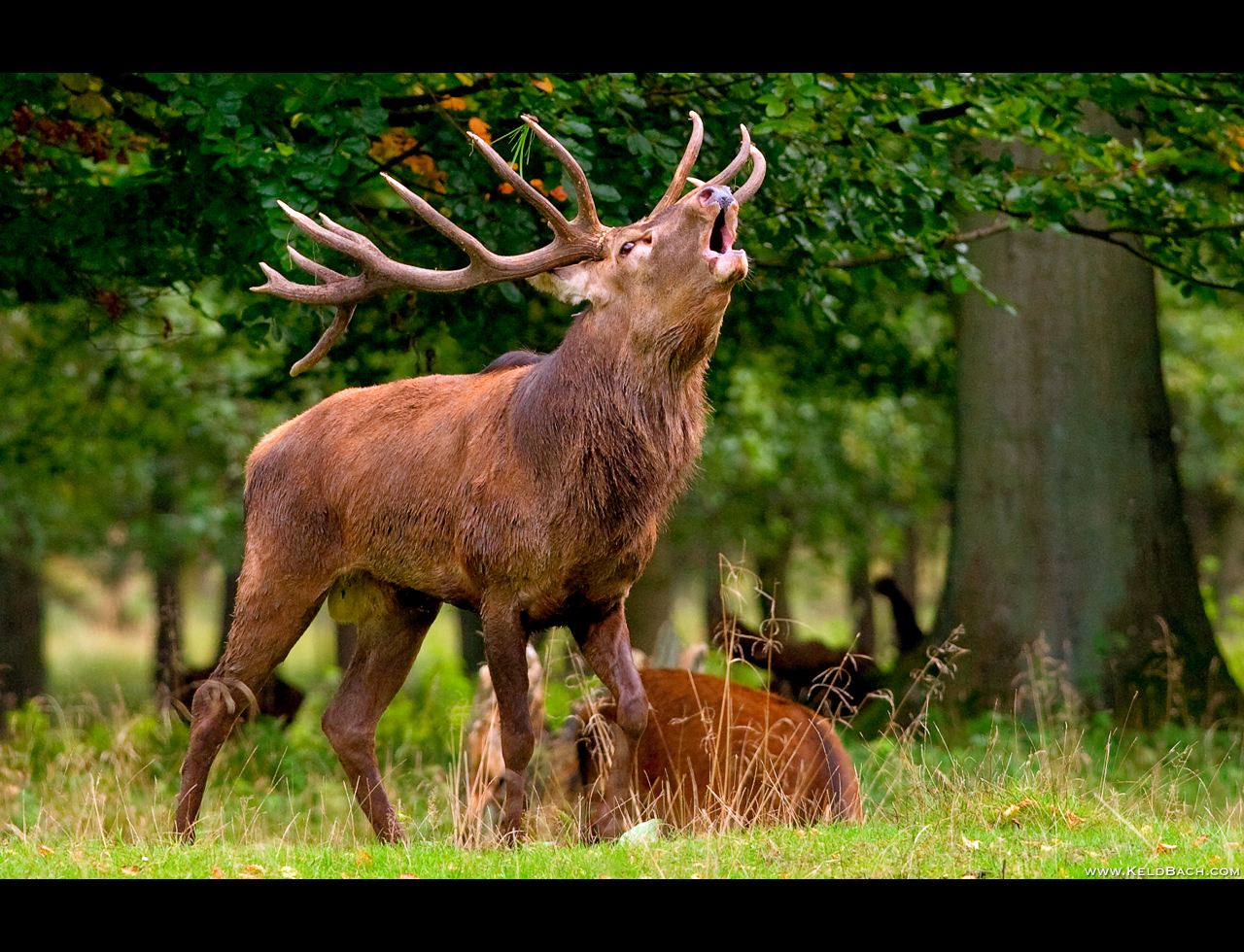 A Red Deer stag (Cervus elaphus) calling out at the Jægersborg Dyrehave, a wildlife reserve north of Copenhagen. From Wiki
en.wikipedia.org/wiki/Red_Deer
The Red Deer (Cervus elaphus) is one of the largest deer species. The Red Deer inhabits most of Europe, the Caucasus Mountains region, Asia Minor and parts of western and central Asia. It also inhabits the Atlas Mountains region between Morocco and Tunisia in northwestern Africa, being the only species of deer to inhabit Africa. Red Deer have been introduced to other areas including Australia, New Zealand and Argentina. In many parts of the world the meat (venison) from Red Deer is used as a food source.
---
Website
|
Portfolio
|
Prints

Reply

I like your type of "hunting." Great shots, man, simply superb.
Reply

wow what an amazing shot!!

Reply

Hello Friend! We at

would like to have this deviation of yours, in our folder called "Nature", we have already sent you a request, we hope that you accept it. Take a look at the group, you will be most welcome as a member if you want to join. Stay well and thank you for your time.
Reply

Thanks very much for the request and invite. I just took a look at your group and found it quite interesting. I'm going to join although I only have a few photos that might fit into your galleries. Anyway, we shall see

Reply

great shot

Reply

Reply