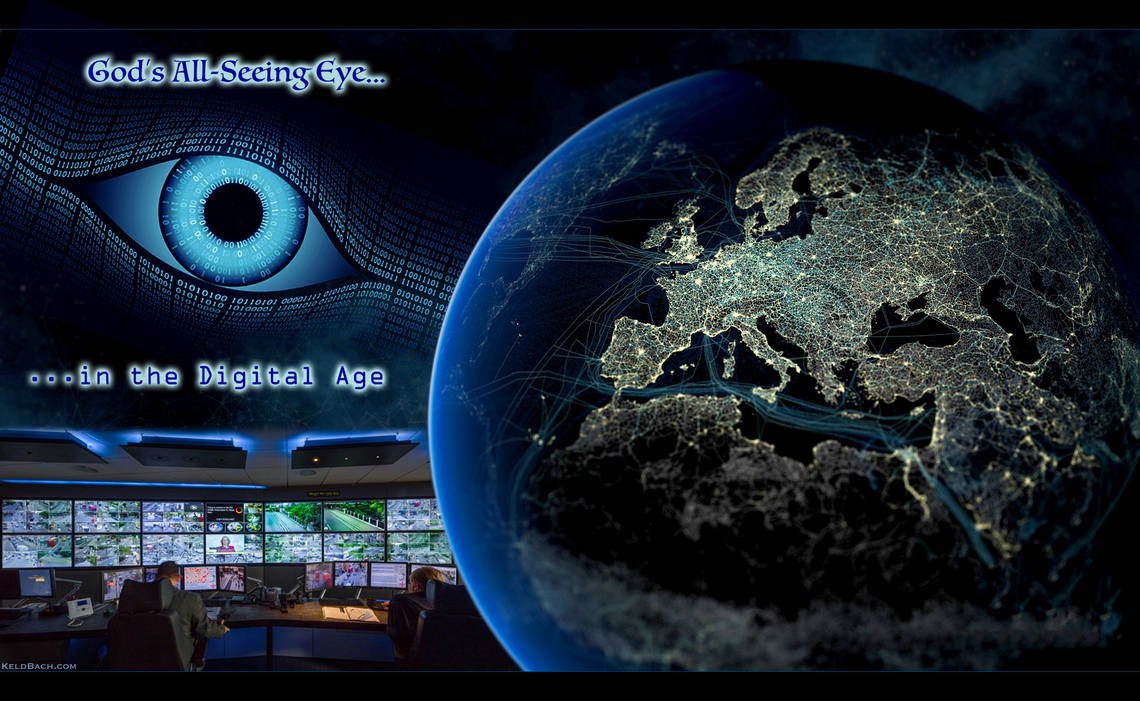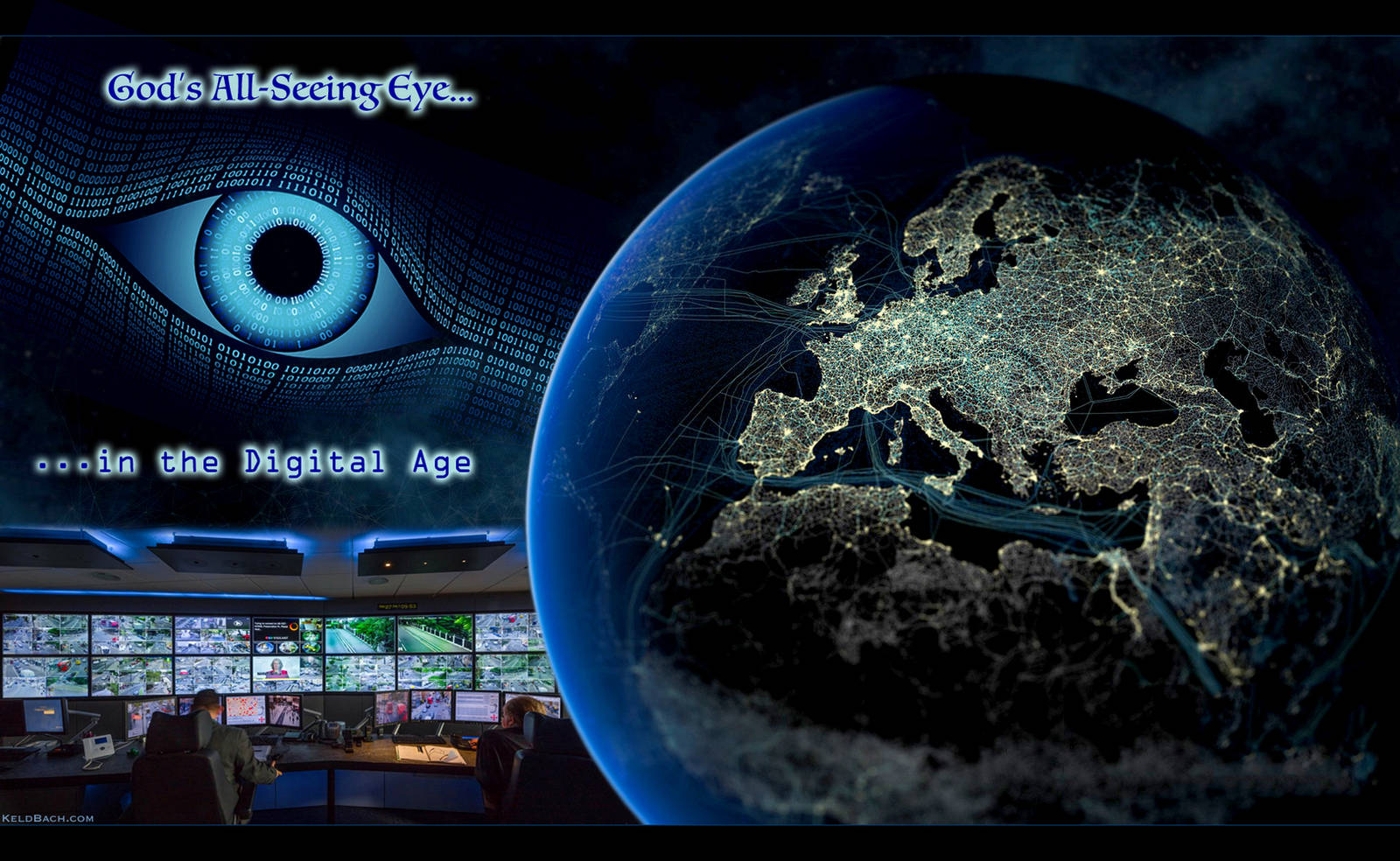 Also referred to as
The Omnipresence of God
in the
Holy Bible
. God never sleeps and one of his main tasks is to surveil each and every living soul on the entire planet 24/7. He can even read our innermost thoughts when he wants to. But since God has become rather old and is planing to retire soon, he has been looking for an alternative solution to this time-consuming job. And most conveniently, the Digital Technology came in handy. As Edward Snowden has revealed, God has now outsourced the important task of mass surveillance to some 'trustworthy' and 'reliable' partners, namely the CIA, MI5, Mossad and a host of other intelligence services. This brilliant handover ensures that nobody should ever feel alone anymore or get to think that nobody is watching over them. They certainly do! Welcome to 1984!
Background images courtesy of
EDAM.org.tr
,
ZDNet.com
and
National Geographic
, modified by me. (click Download for a larger view)
---
Website
|
Prints
|
Portfolio
---

How about that matrix guy from hollywood

Lazer swords for every proper citizen of the disc, to defend her private properties.

Let´s clean it all up in the digital storm ...getting weak in the presence of virtual actors

...there´s so much more.
1984 was just about those industrial jerks, just aside

Long live the digital age....!!! God bless the digitalized ants!

Reply