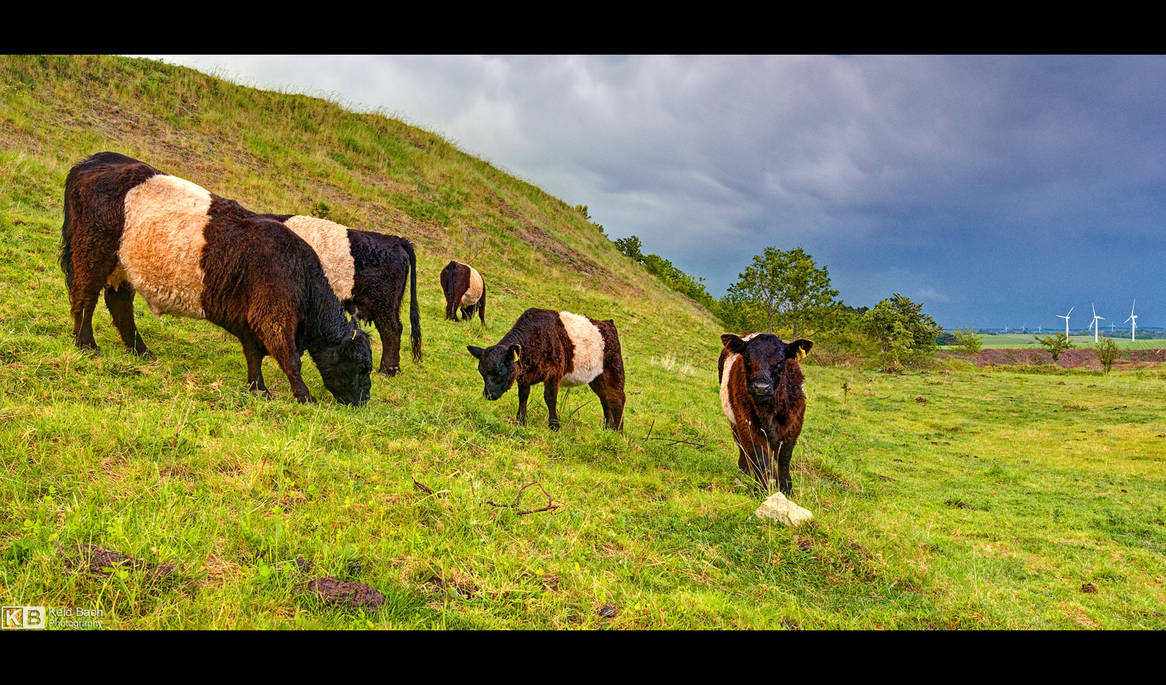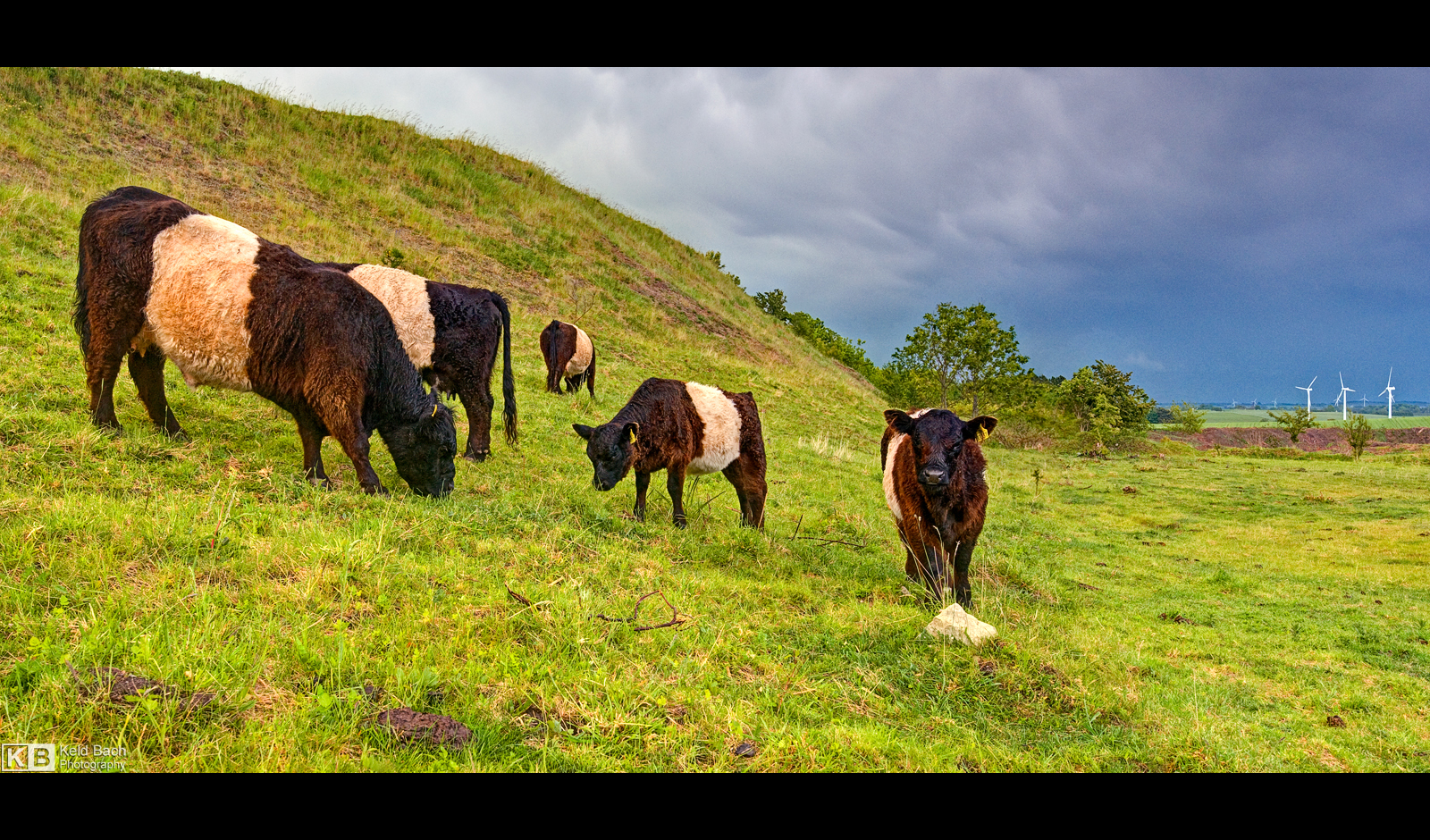 A small herd of Galloway cattle grassing in an old gravel pit that recently has been made into a nature reserve.
The Galloway is one of the world's longest established breeds of beef cattle, named after the Galloway region of Scotland, where it originated. It is now found in many parts of the world. The Galloway is naturally hornless, and instead of horns has a bone knob at the top of its skull called the poll. This breed's shaggy coat has both a thick, woolly undercoat for warmth and stiffer guard hairs that help shed water, making them well adapted to harsher climates.
en.wikipedia.org/wiki/Galloway…
Here's another view from that area:
---
Website
|
Portfolio
|
Prints

Love Belteds, and their beef is fine

Reply

I haven't tried it yet. Most of the best meat gets exported to other countries while we're left with the lesser quality meat here

Reply

Reply

Beautiful colours, interesting composition (Ilike the wind wheels in the background), and I love the Belted Galloways!
Reply

I really like the balance of this one Keld... and love the turbines in the background as well.
Reply