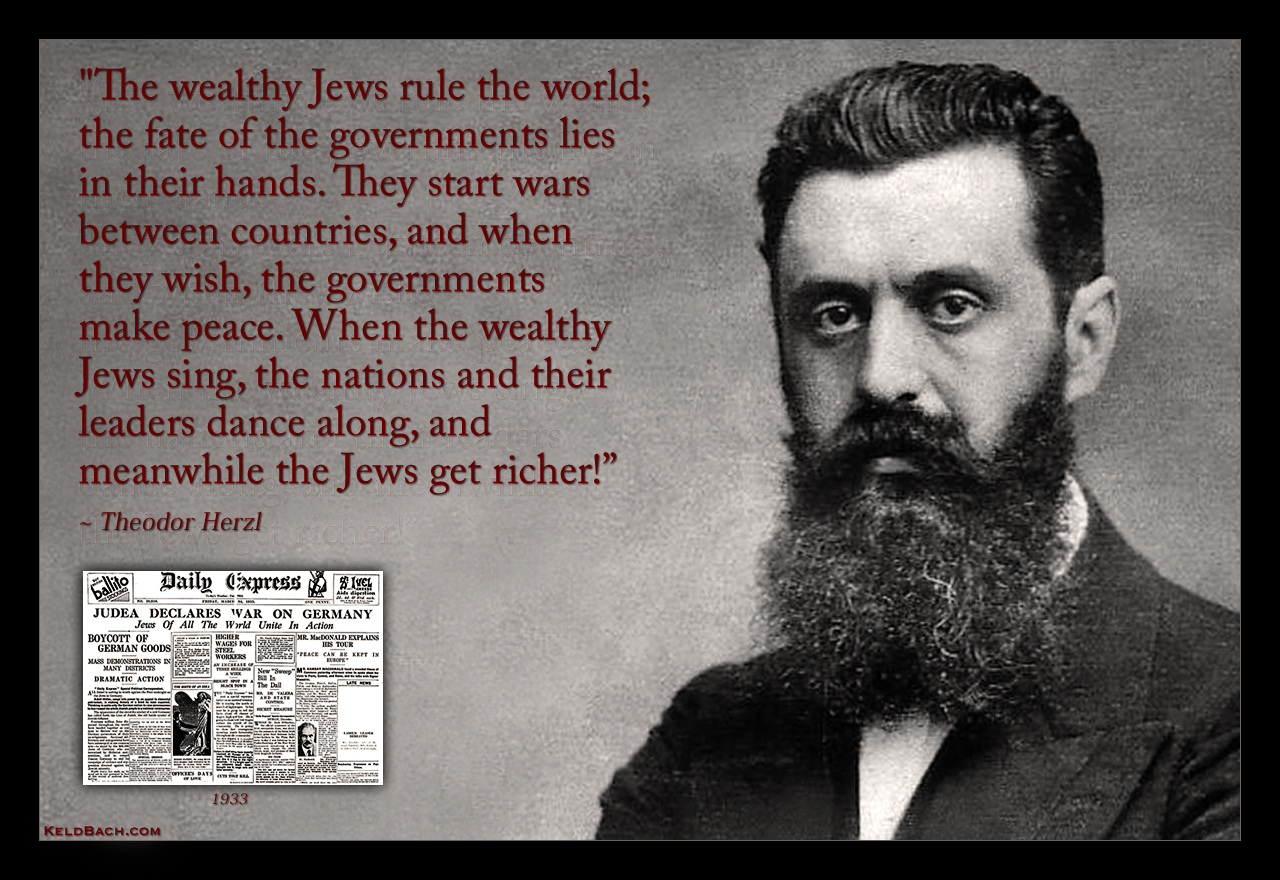 Theodor Herzl was an Austro-Hungarian secular Jew, born in Pest on May 2, 1860. He is regarded the father of modern, political Zionism and formed the World Zionist Organisation in 1897 which main purpose was to establish a Jewish state, preferably in Palestine which, at the time, was part of the Ottoman Empire. Herzl basically intended this to happen through political and diplomatic efforts, but didn't live to see his dream come into existence.
In 1933 German Zionist groups signed a secret pact with the Nazi leaders, the so-called
Haavara Agreement
(Transfer Agreement), partly in order to save Jewish lives and wealth, and partly to prepare for a future Jewish state in Palestine. As the Zionist slogan went: "A land without a people, for a people without a land." Even after WWII, many displaced German and Austrian Jews were not allowed to return to their respective homelands, but were instead redirected to Palestine due to this 'noble' agreement.
As history winds on, the state of Israel came into being through sheer violence and brutal force conducted by Jewish terrorist groups like the
Irgun
and
Stern Gang
in 1948, hence expelling some 700,000 Palestinians from their homeland (the Nakba). Sadly, this ethnic cleansing continuous unabated as of today, while the World is silently watching!
The above quote was published by Theodor Herzl in a German newspaper in 1903, and had those words been written by a non-Jew, they would certainly have been considered highly controversial and even anti-Semitic!
Background image courtesy of
Vercelli Oggi
, modified by me.
---
Website
|
Print Shop
|
Portfolio