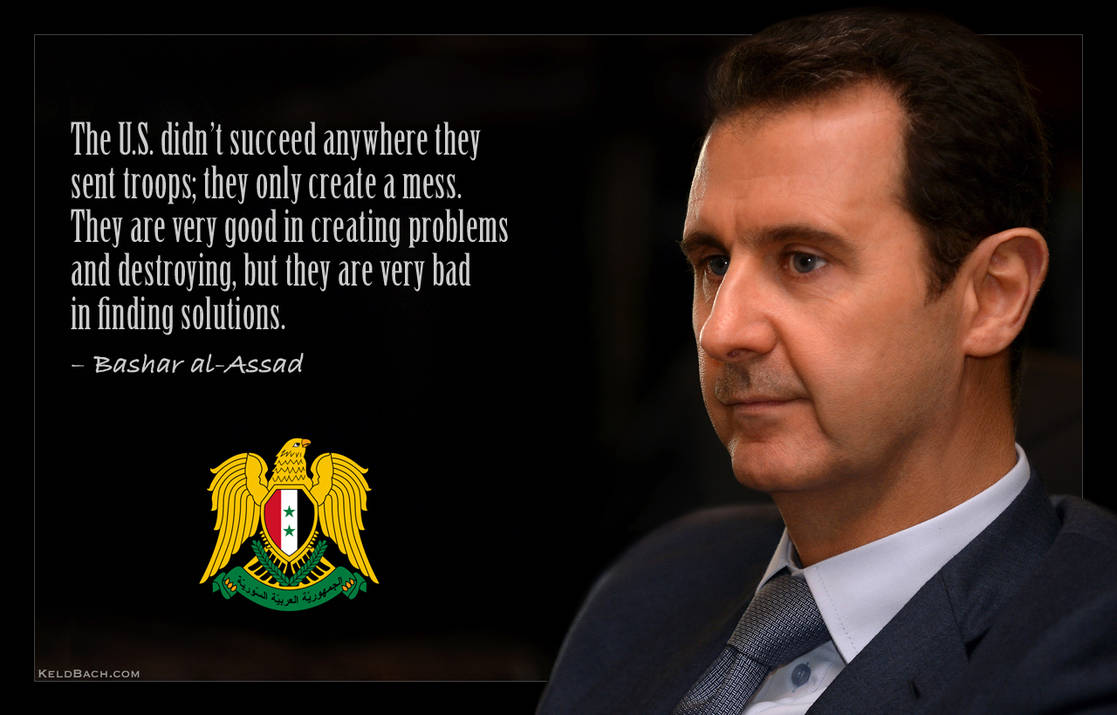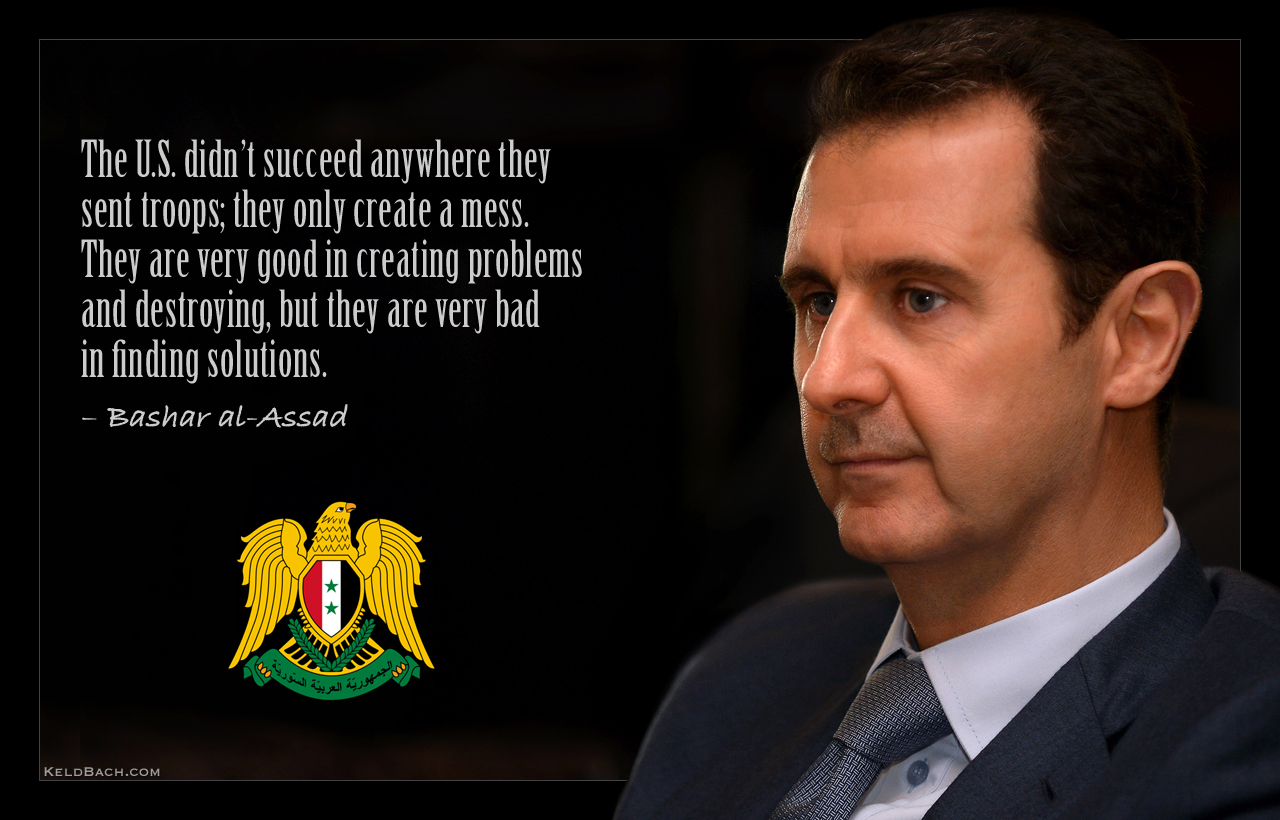 Bashar Hafez al-Assad; born 11 September 1965 is the 19th and current President of Syria, holding the office since 17 July 2000. He is also commander-in-chief of the Syrian Armed Forces, General Secretary of the ruling Arab Socialist Ba'ath Party and Regional Secretary of the party's branch in Syria. He is a son of Hafez al-Assad, who was President of Syria from 1971 to 2000. (Wikipedia)

The quote is from President Assad's interview with Chinese Phoenix Channel on March 11, 2017. Background image courtesy of Syrian Arab News Agency, modified by me.

---
Website
|
Print Shop
|
Portfolio
---

I also use chemical weapons, gas my own people, bombed and destroyed oldest city in the country and sent death squads to my haters
Reply

Scumball dictators that gas their own people should not be permitted to have fits of righteous indignation.
Reply

Its indeed much better to pretend that a country who is at war for 95% of its existence, who dropped 2nukes on innocent civillians,
who is using WMD in every war since 91, who is selling weapons to all parties, support dictators, terrorist states & groups & responsible for some 30mill dead after WW2 (80%civillians) Almost twice as much as Hitler, has the high moral ground to regime change every country
that doesnt accept their petrodollar & Rothshild banks, to enrich the MIC & enslave the world to debt .... watching MSM much?

i see my buddy The Ghosts already posted this always spot on Corbett Report u should watch:
www.youtube.com/watch?v=rkj9UC…
Reply

Reply

Bashar Assad is the lion of interviews as well.

Reply

i don't usually support anti-imperialist regimes because i believe that they fail in protecting people and instead protect a separatist faction of the elite classes, though assad's syria seems to have some merit.
Reply

Reply