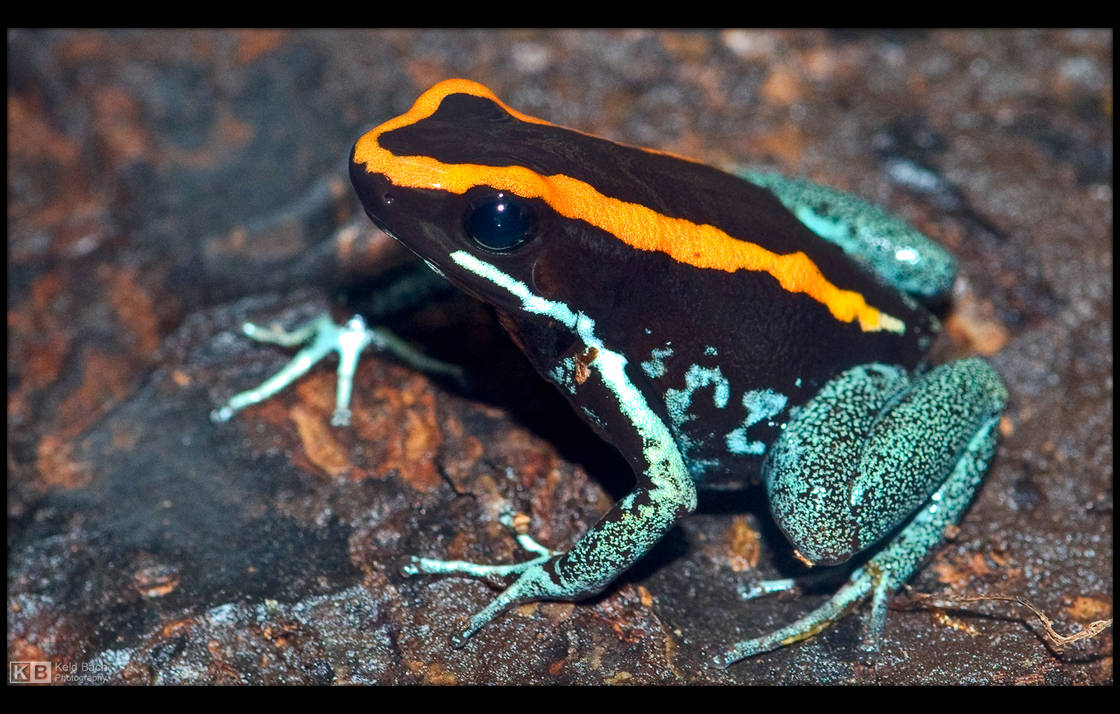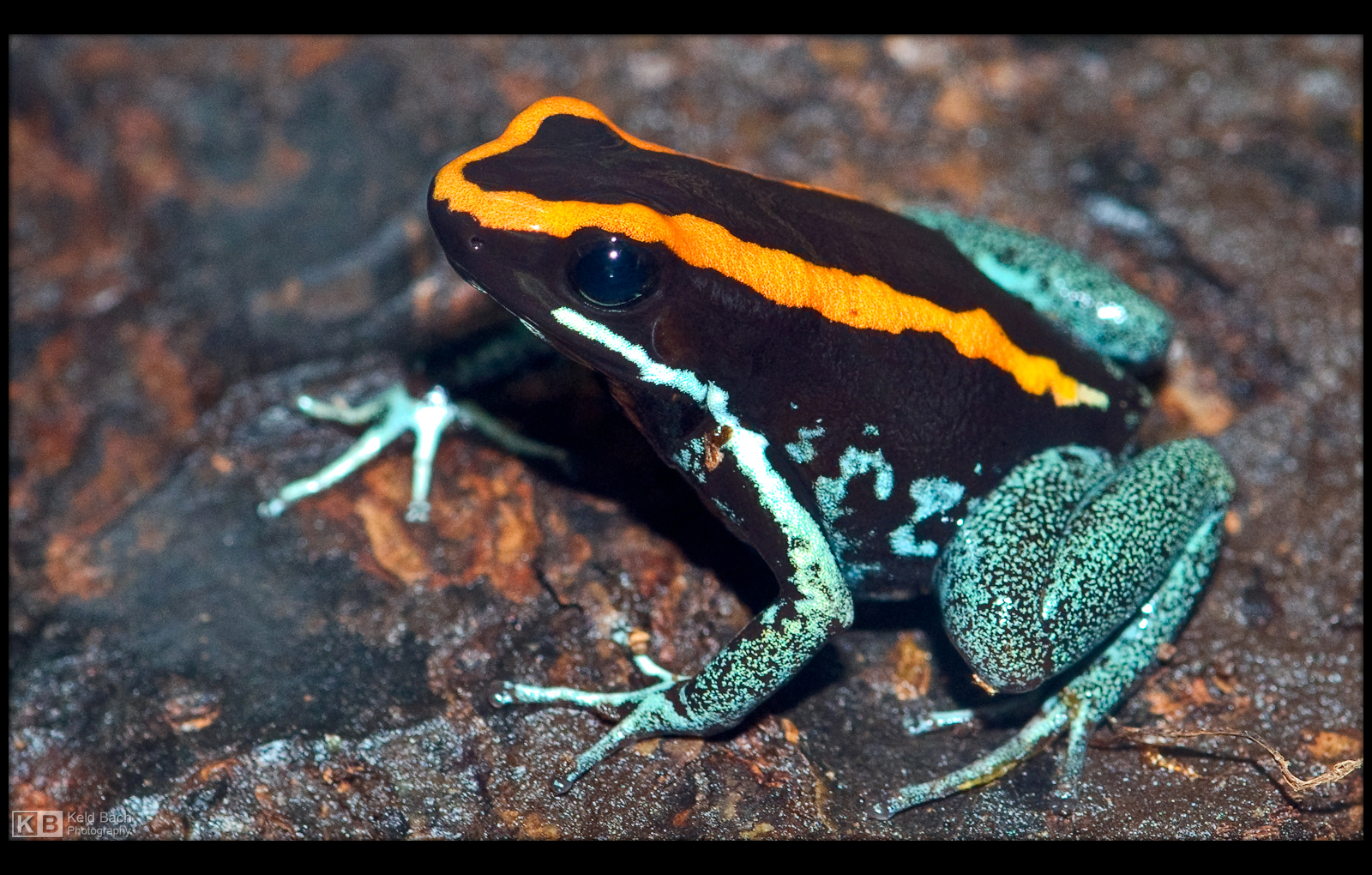 A Dyeing Poison Frog (Dendrobates tinctorius) shot through glass at the Tropical House, Copenhagen Zoo. Never touch this one; its skin is deadly poisonous.
Edit:
appears to be a Golfo Dulce Poison-Dart Frog (Phyllobates vittatus) instead.
See also this watercolour painting by
Robbiecat
: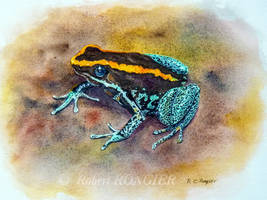 ---
Website
|
Portfolio
|
Prints

Beautiful ! May I use the photo for a painting Please?
Reply

Thank you. I usual don't mind people using my images as a reference, but you need to upload some of your work so that I can see the level of standard/quality.
Reply

Thanks I just reopen my account as I couldnt find the old one at all here I ve updated some photos and paintings
Reply

That's some wonderful paintings you do. You're most welcome to use this one (and other shots as well) as a reference. I'm looking forward to see the result

Reply

Thanks so much I ll send you a full resolution file of the painting once it is done I ll contact you then in a couple of weeks or so then of course your name will be attached to the painting as from an original photo from ...... when exposed cant wait to start I have to finish the oil cheetah wich stands on my easel Or will start it when I cant work waiting for the paint to dry a bit
Reply

Fascinating, what beautiful coloration!
Reply

Awesome capture of a nice gem!

P.S This is actually Phyllobates vittatus and not D. Tinctorius.
Reply

Reply

It showed up fine in my devwatch

I've always been fascinated by these poisonous frogs. They are so colorful!

Reply

Thanks, Hanafae. It finally showed up for me after about 12 hours. Must have been a bug, cause I had the same problem with other pics yesterday, when I was surfing around dA

Yeah, these frogs are fascinating. The colours are so vivid that they have no possible way to hide. There were some very blue ones as well, but they didn't offer to pose for me.
Reply

There's been problems and bugs on dA over the last days regarding devwatch and overall slowness of the site

Too bad these frogs are poisonous, they're so cute I'd just feel like picking them up and looking them in the eye

Reply

Captive ones aren't poisonous; their poison is produced based on the foods they eat.

You'd still want to wash your hands after handling a captive poison dart frog (but you should wash after you handle ANY reptile or amphibian), but you wouldn't be in danger of death or even severe sickness.
Reply

Hmmm, the picture doesn't seem to show up. Anyone having the same problem?
Reply