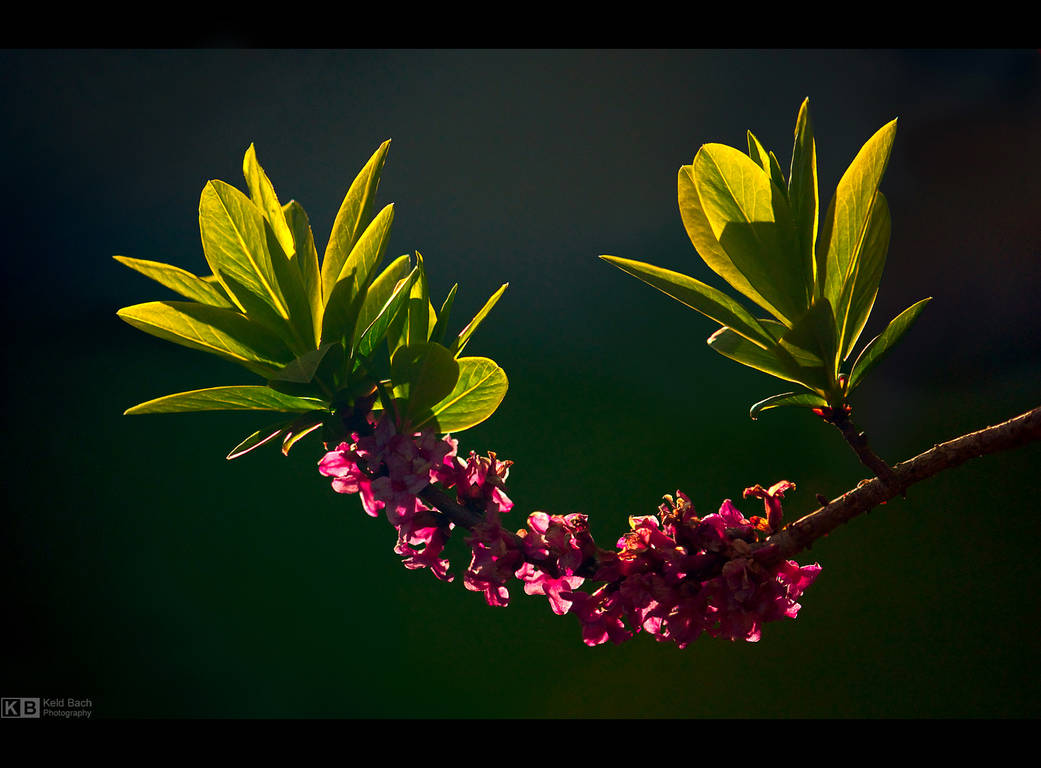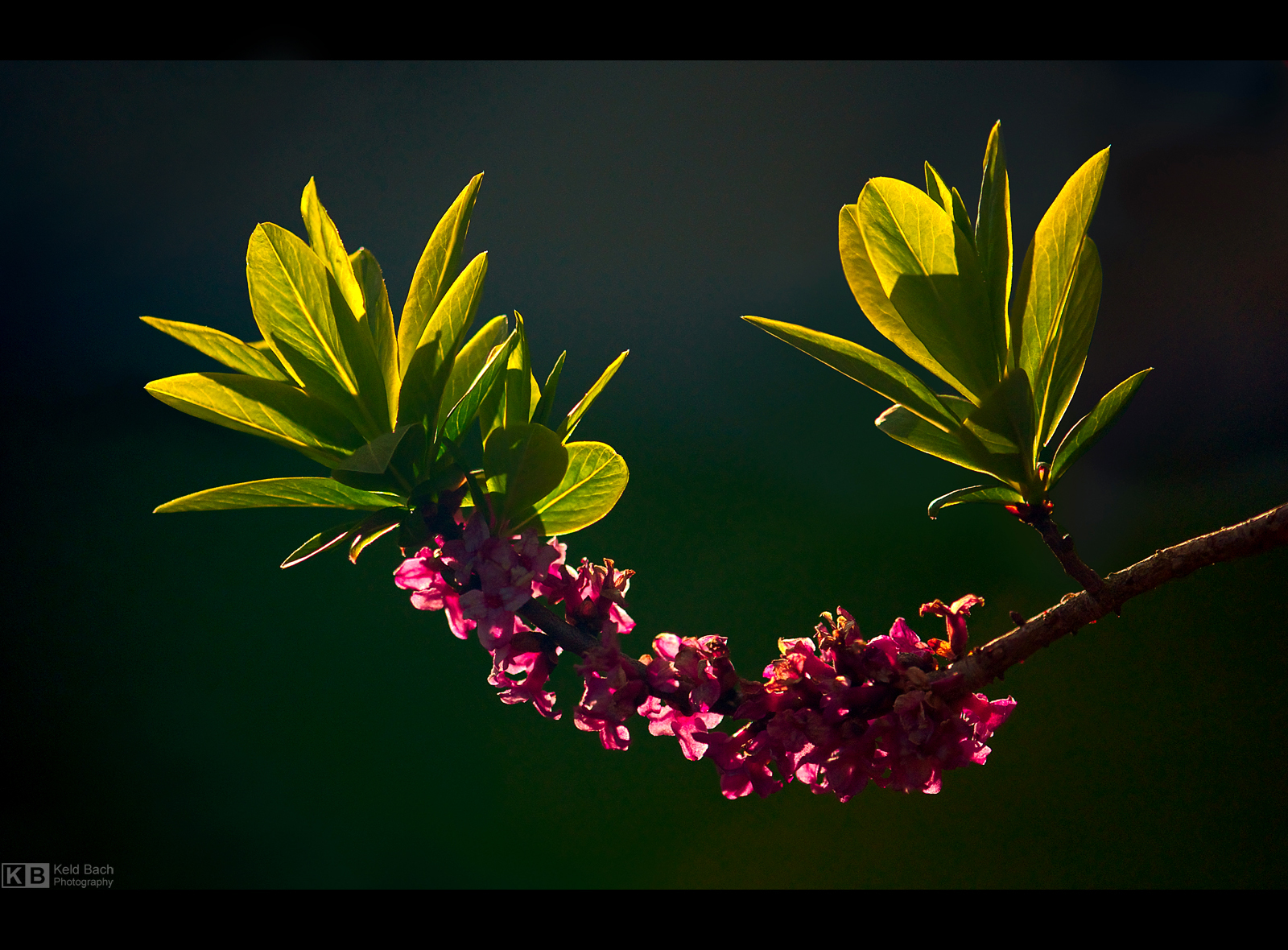 A blooming and budding twig of a February Daphne, also known as Paradise Plant (Daphne mezereum), captured in the early evening light.
---
Website
|
Print Shop
|
Portfolio
---

Wonderful photo!
Keld, may I ask you something? Why all your photos are accompanied by a black border?
Reply

Thank you very much, Anna. I'm glad you like it

I only use the black border here on DA because I think the greenish background interferes too much with my images. At least in some cases. I wish they would change it to a more neutral colour; preferably black or white

Reply

You are very welcome!

Interesting point of view))) But the fact is that our eye catches the right colors if photo is on gray or light green surface. Black, and especially white surface distance the actual representation of the photo. That's why I asked you why you wanted a black frame. You have amazingly beautiful photos! But they slightly lose their effect for the viewer when they have a simple black border, not an aesthetic frame.

Reply

Oh, I didn't know there was a theory about that. But perhaps there's also a subjective factor at play here. Especially when I look at smaller images, it feels like the greenish colour spills over somehow, but perhaps that's just me. Anyway, thanks for explaining that. I might try and experiment with other kinds of frames in the future

Reply

Reply
Beautiful ! Love the lighting

Reply

WOW! absolutely stunning!
love how you captured the sun in this without it getting overly bright or contrasted!
Reply

Reply

Reply

Reply