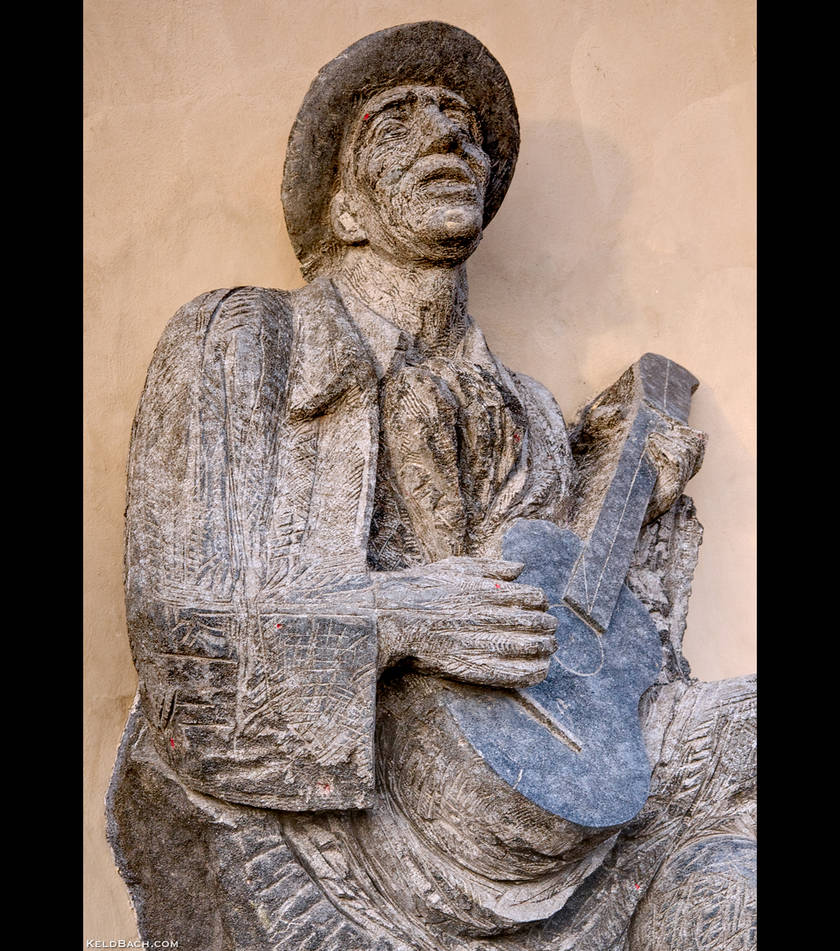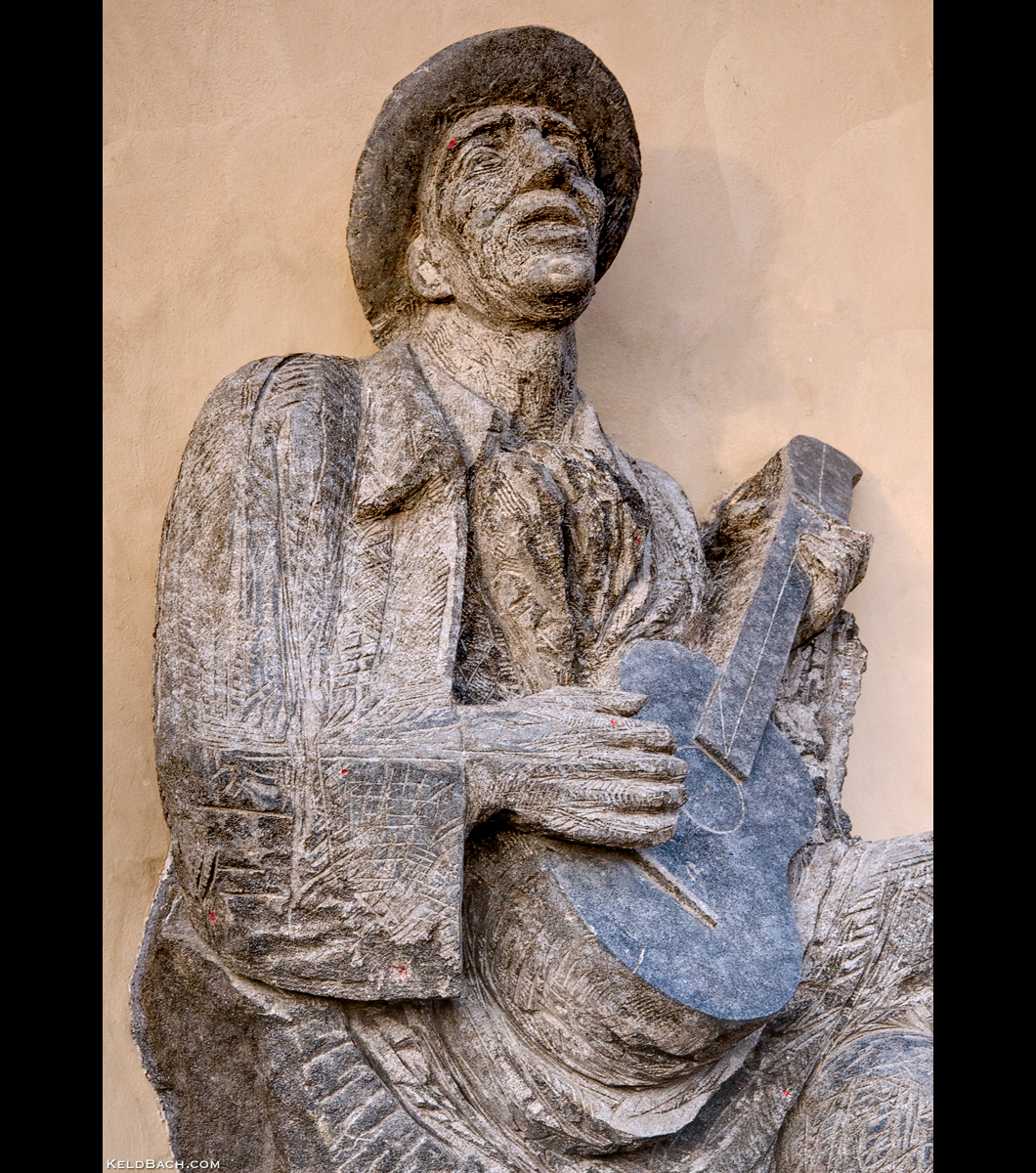 Watch
A wall sculpture found at the steps leading up to the Prague Castle. I suppose it's depicting a famous Czech musician/composer, but unfortunately I haven't been able to identify him. Any help much appreciated.
Update:
His name is
Karel Hašler
. Thanks to

---
Website
|
Portfolio
|
Prints

I noticed your discussion here
[link]
and it impressed me so I decided to go there and find out who he was.
His name is Karel Hašler and he was famous musician and composer (also writer, dramatic, actor, director an so on...). This sculpture has been placed there for one of his famous songs is about that place. It's called "Po starých zámeckých schodech" (Up the old castle's stairs)
Hope it helps.
Reply