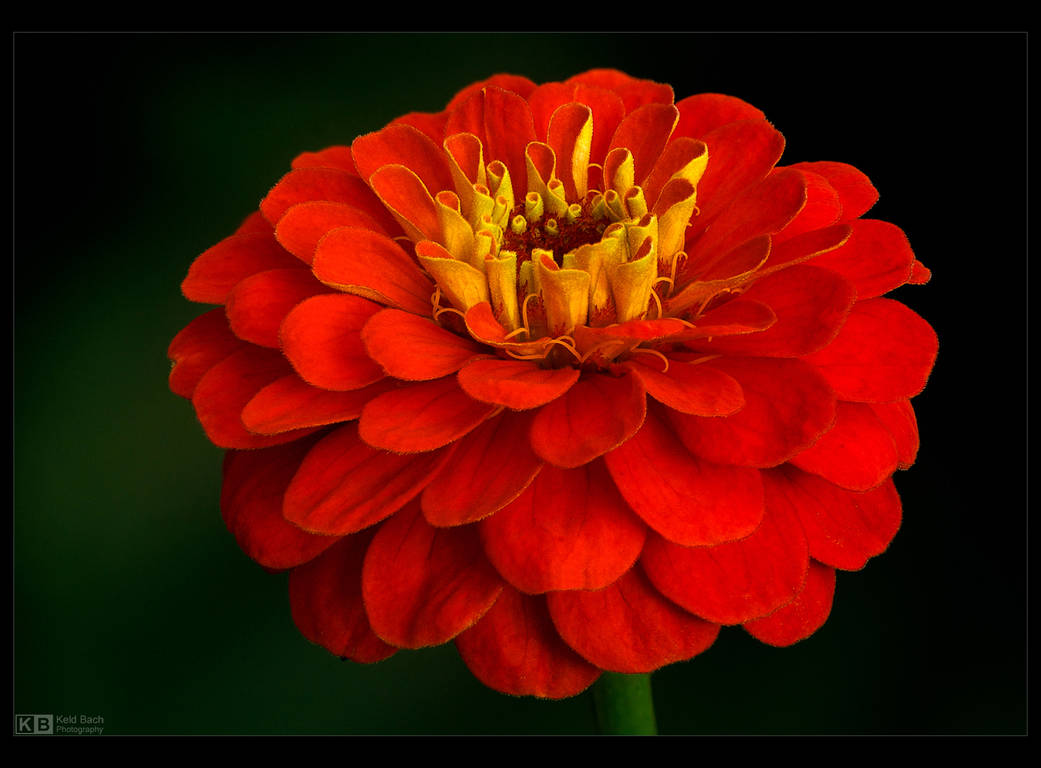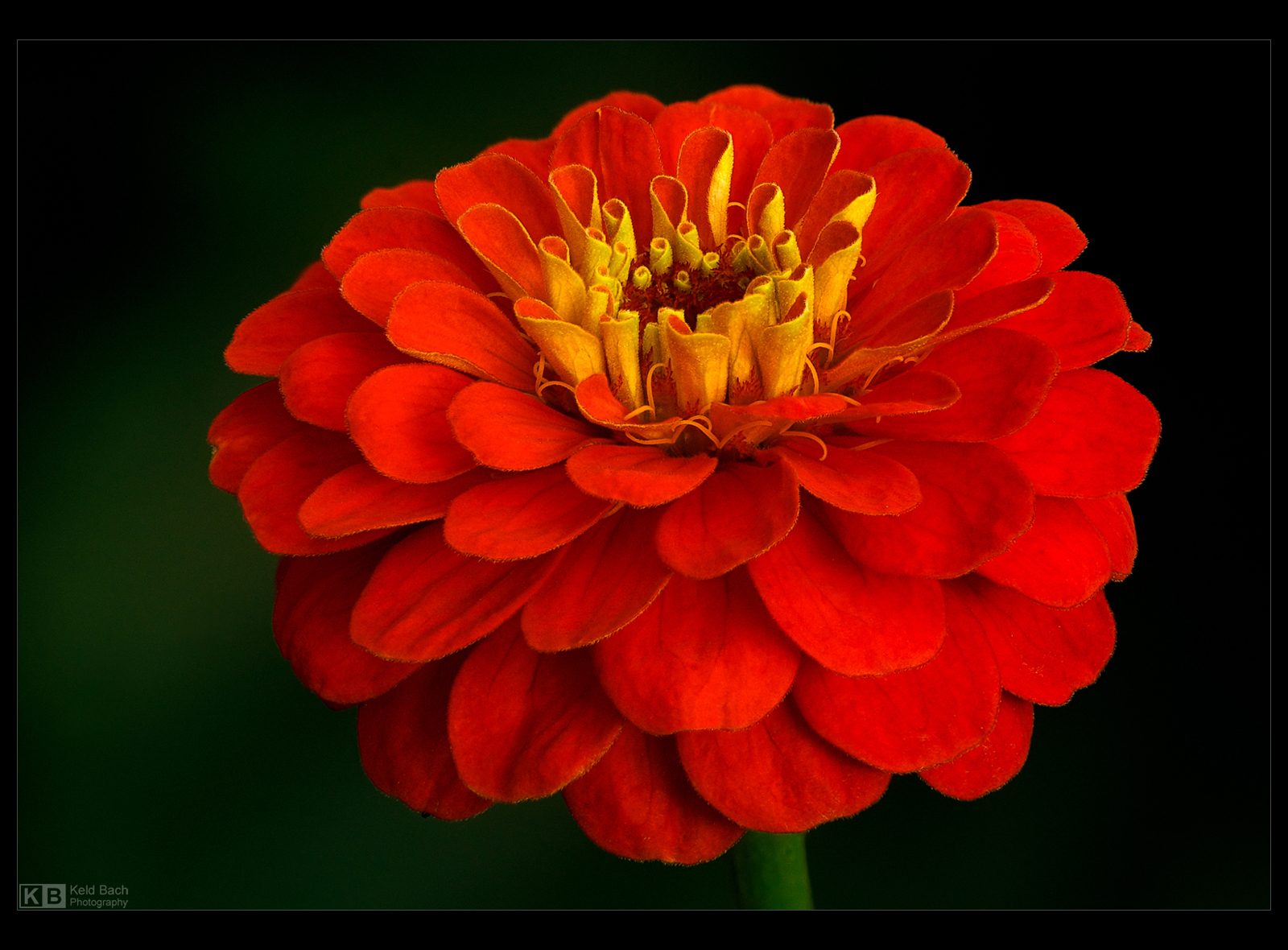 A 'portrait' of one of my assorted summer flowers this year. I think it's a Zinnia elegans but can't be too sure since they come in many different shapes and colours. See also:

---

Website | Print Shop | Portfolio

Reply

Nope. The dark background was provided by a hedge lying in the shade.
Reply

Blurred with that large aperture again. 5.6? I gotta learn how to use the manual settings on my Canon. I'm just lazy, my cell phones so easy and for being a phone does a great job. But I'll never get the thrill I feel when looking at ur photos by continuing to use my phone.
Reply

Yes, I have pics of zinnias and dahlias but get them mixed up, they can look so similar. Another mouthwatering shot, as usual.
Reply

Thanks very much

By the way, you don't need a macro lens to take good flower shots. Maybe get some inspiration from this article:
Creative Flower Photography w/o Macro Equipment
.
Reply

Simply beautiful!

Reply

Reply

Reply

Reply