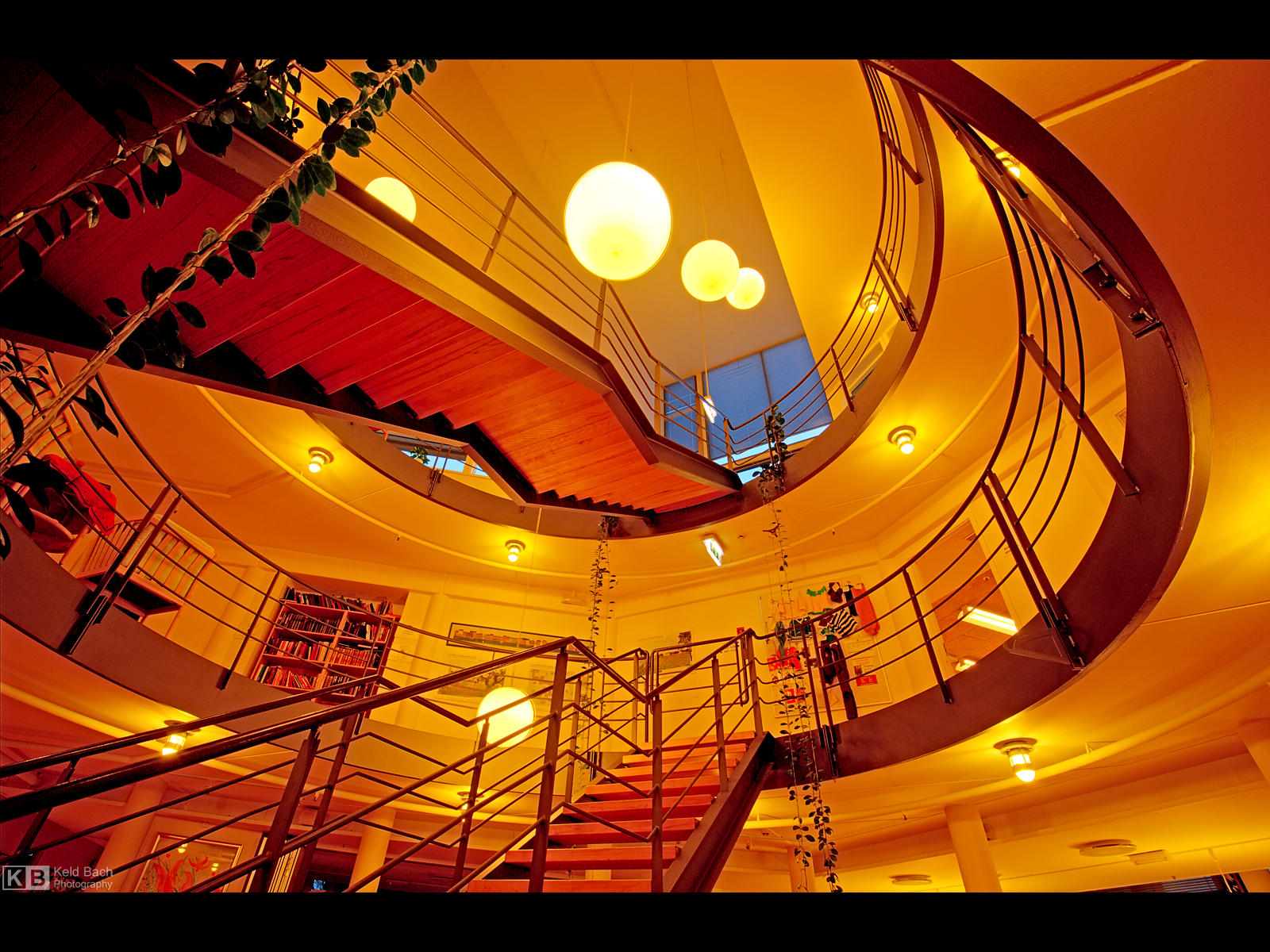 When visiting this residential home for elderly people, I always use to pause at these steps for a moment to admire the fascinating geometrical lines presented here. This time I brought my camera and took a few shots to see if I could capture the essence of this beautiful hallway. Critique and comments most welcome. Here's a view from a different angle:
---
Website
|
Portfolio
|
Prints

I like this one very much too !
Reply

Excellent composition, amazing clarity!
Reply

Great colours and composition!

Reply

Reply

I like this better because to me it is more interesting in terms of composition.
Reply

Nice angle and love the warm tone of the image, nice work

Reply