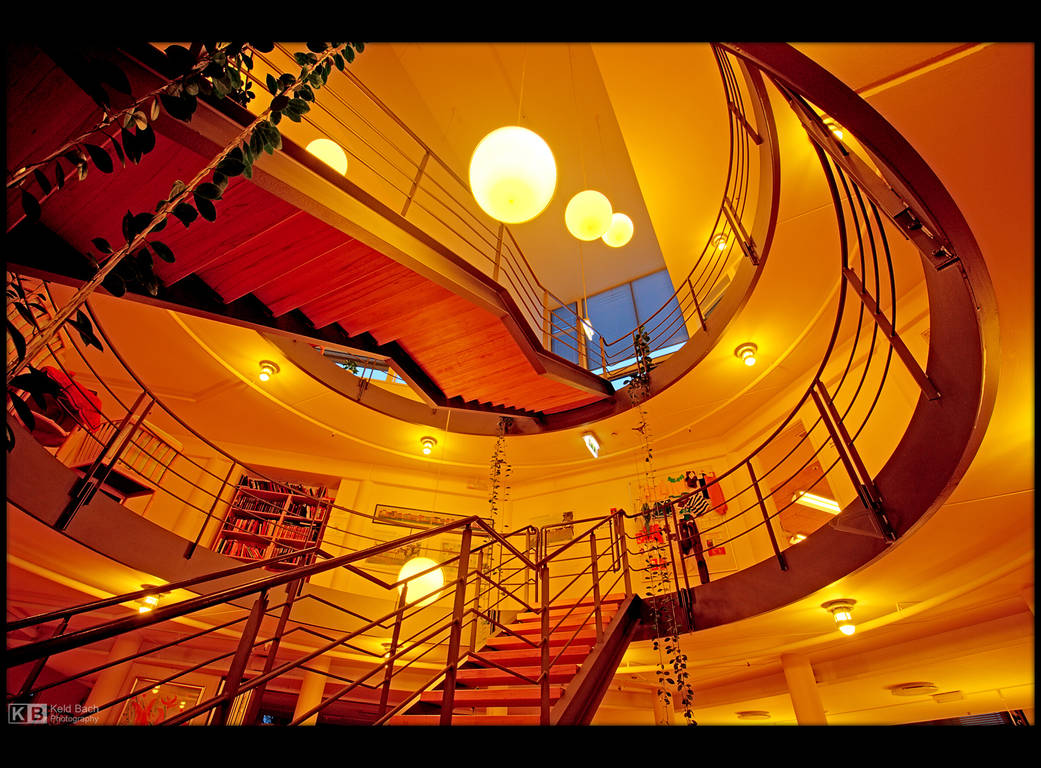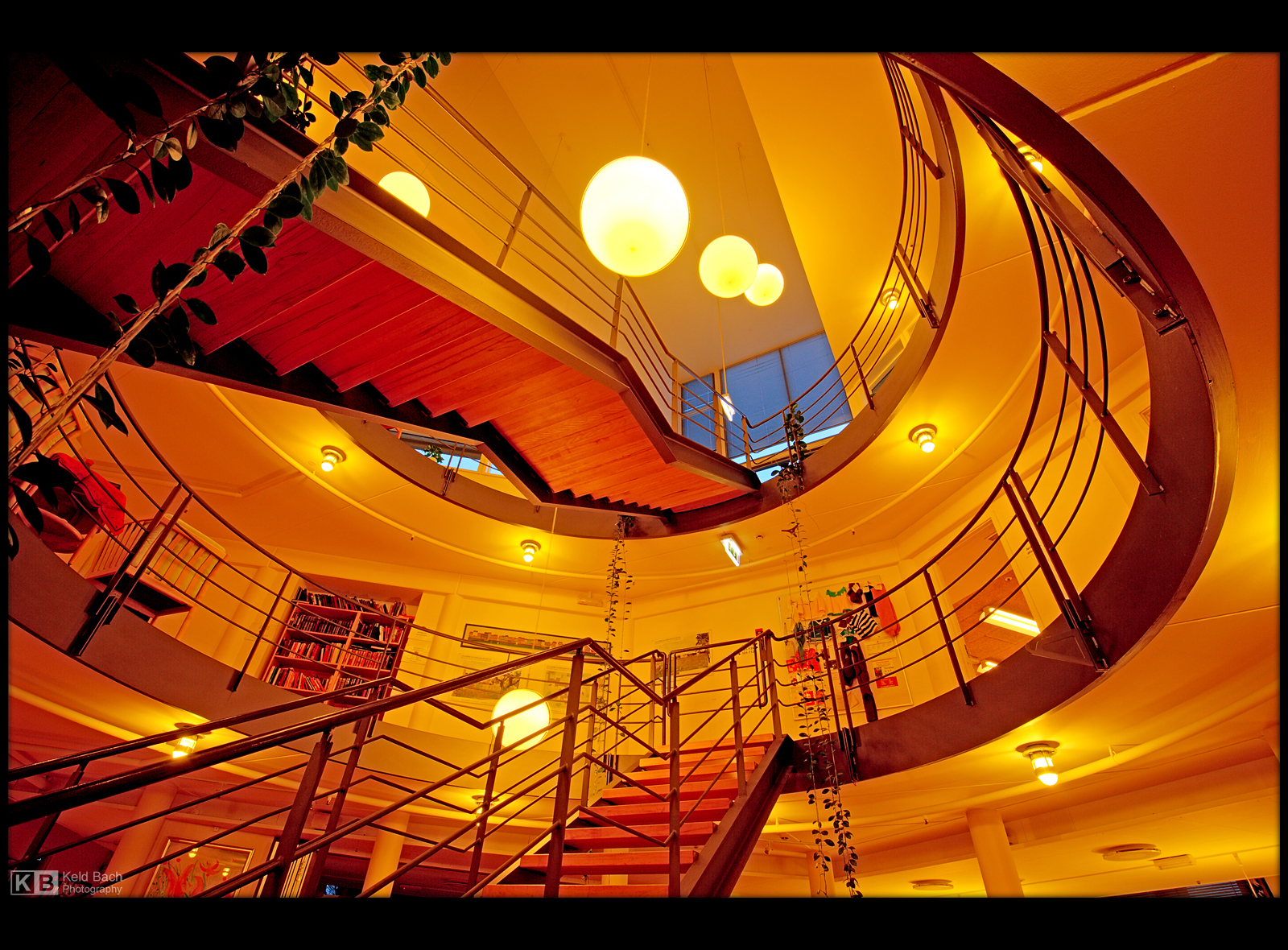 When visiting this residential home for elderly people, I always use to pause at these steps for a moment to admire the fascinating geometrical lines presented here. This time I brought my camera and took a few shots to see if I could capture the essence of this beautiful hallway. Critique and comments most welcome. Here's a view from a different angle: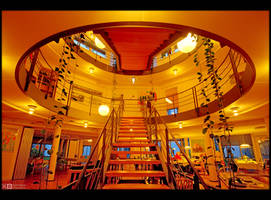 ---
Website
|
Portfolio
|
Prints

Hi Keld! I like both shots presented. (The first thing that appealed to me were their lines and warm colours). In this I like the arrangement much, from the green leafy hangings up to the blue contrast-window. This one allows the forms and colours to unfold, but the other does show much more of their destination. I, got to admit, was flabbergasted by your description. This is a
residential home?

Wow.
Concerning details and forms, I'd prefer this one, but the other, showing the basement and the inhabitants, does, for me, definitely go with it and should not be separated from what you captured.
Regards! Helen

Reply

Thank you so much for your kind words, Helen. I'm glad you liked them

Reply

I like this one very much too !
Reply

Excellent composition, amazing clarity!
Reply

Great colours and composition!

Reply

Reply

I like this better because to me it is more interesting in terms of composition.
Reply

Nice angle and love the warm tone of the image, nice work

Reply