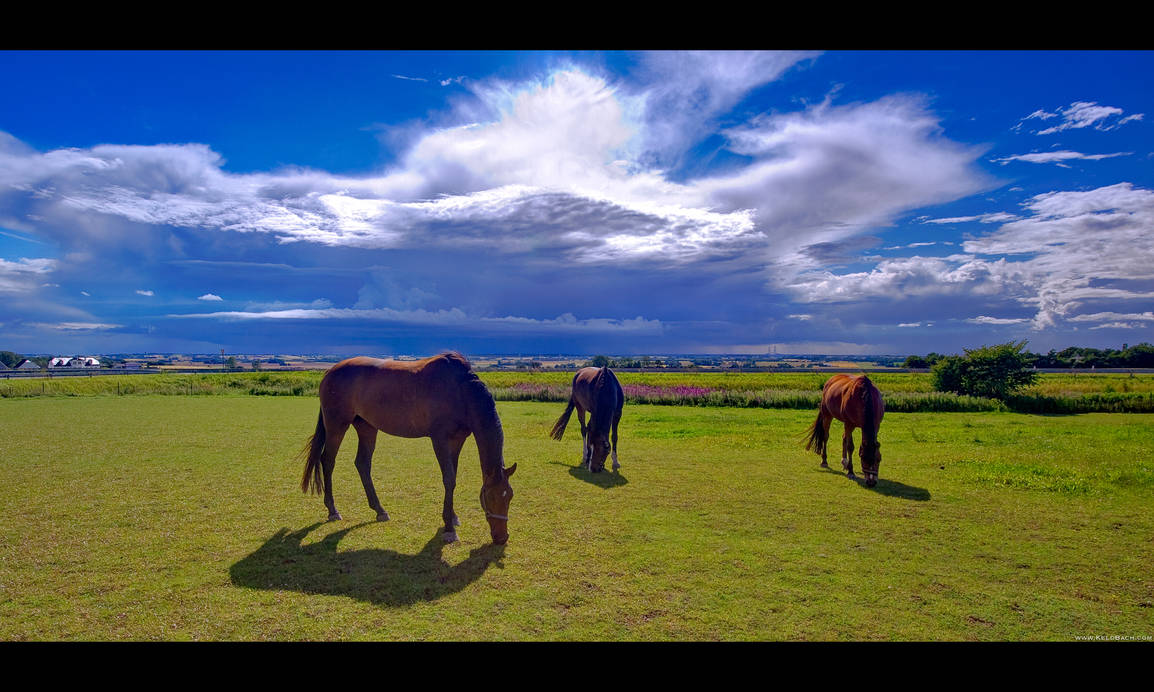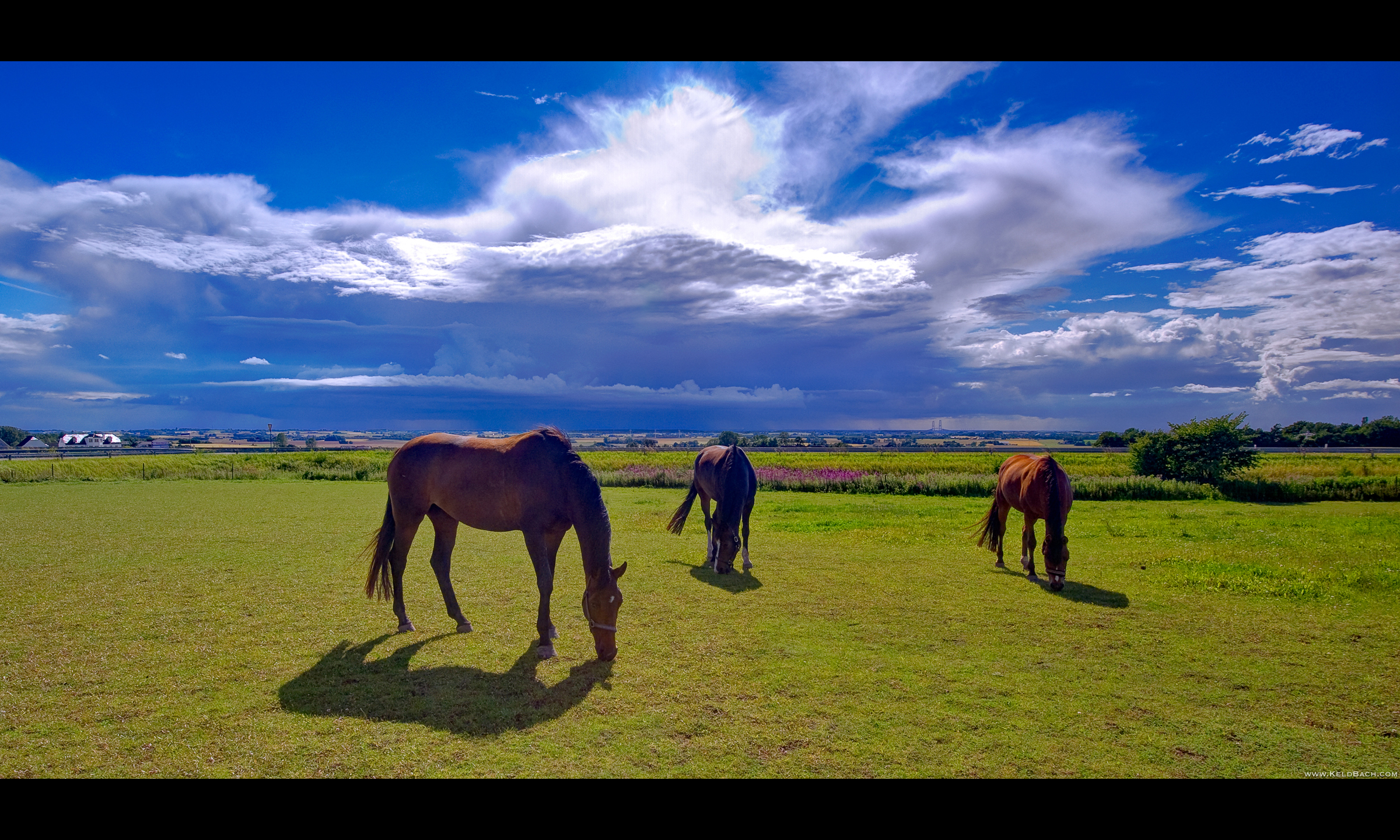 Passed this field on a trip into the countryside, and took the liberty to jump over the fence to get a few shots of these beautiful horses. They were very slender and classy looking, and I think they may be some kind of thoroughbred race. Also notice the massive buildup of storm clouds in the background. I just made it home in time before a heavy rain started to pour down. Click 'Download' for a larger view.
---
Website
|
Print Shop
|
Portfolio

Beautiful shot. I really like it. Good job.
Reply

cool!!!!!!!!!!!!!!!!!!!!!!!!!!!!!!!!!!!!!!!
Reply


Good shot...love the horses

....so does my wife
Reply

Reply

So peaceful and pretty! The horses look wonderful and I like the billowy clouds!

Reply

Reply