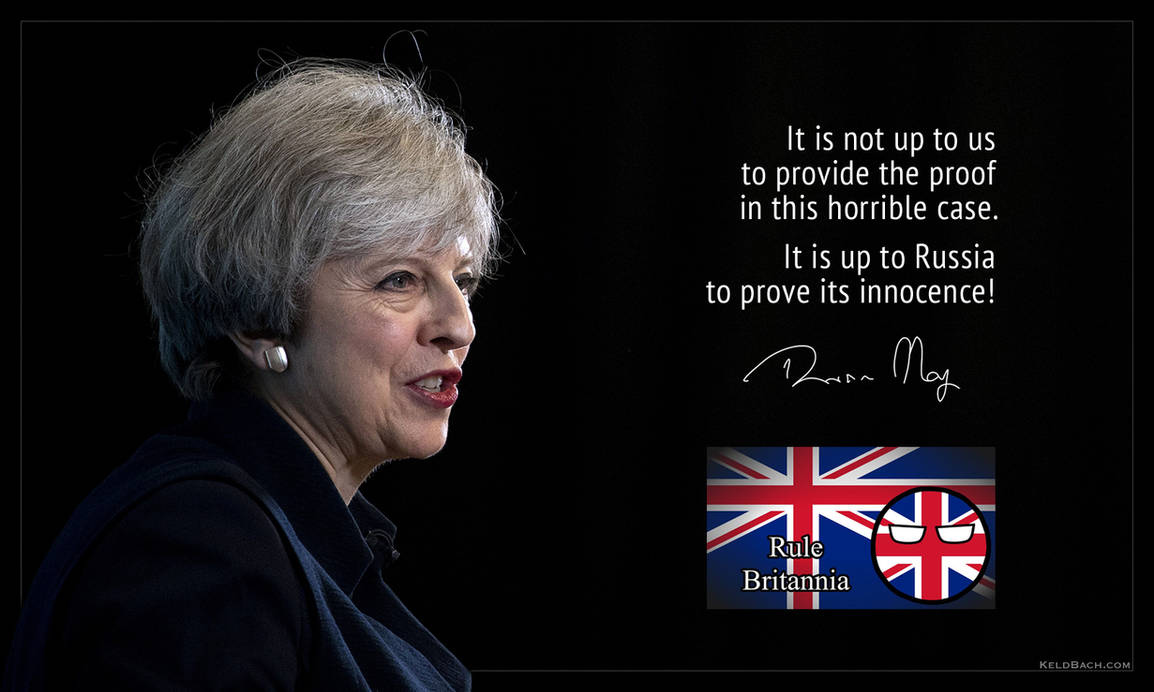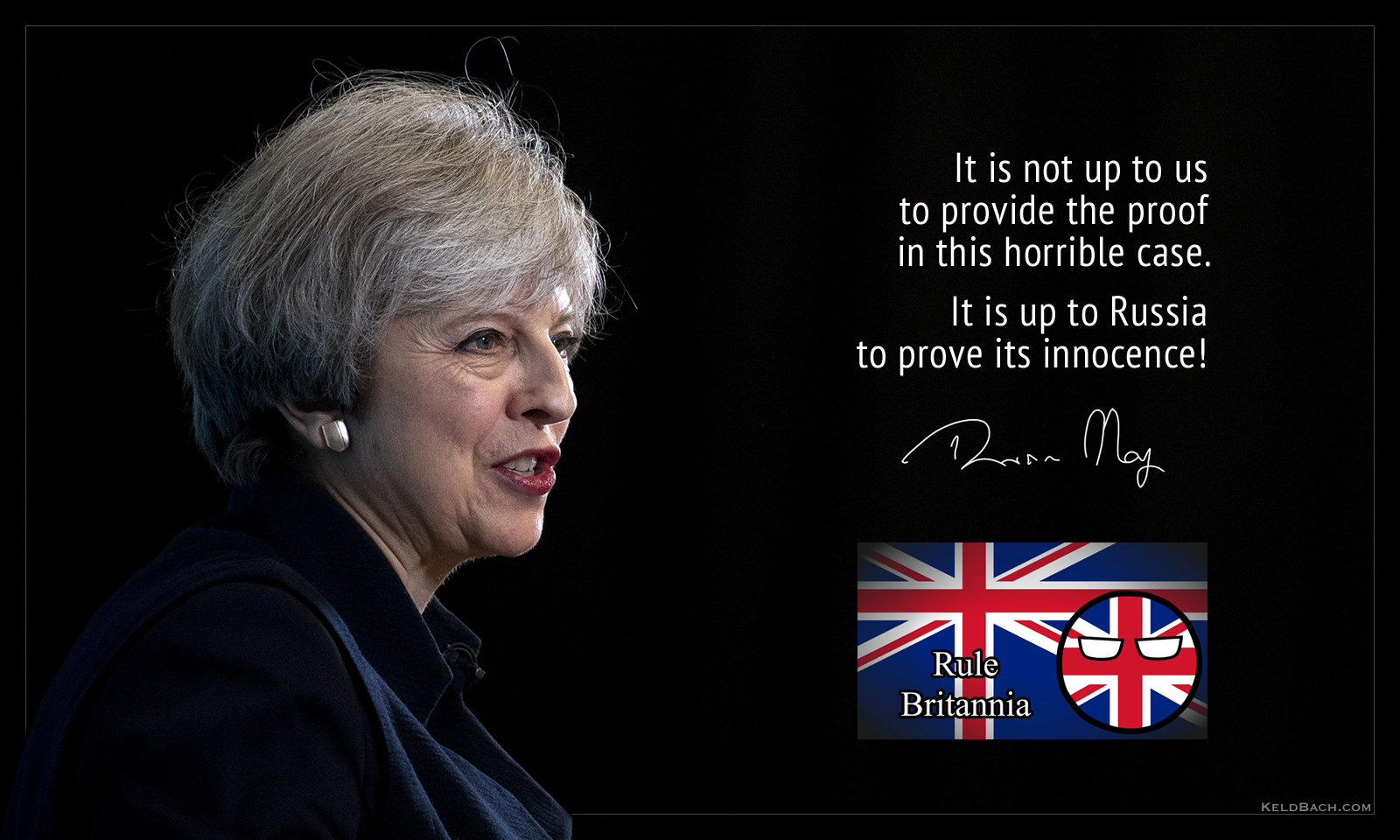 Not an exact quote by Theresa May, but essentially the conclusion she made at the British Parliament today during the hearing on the alleged Russian poisoning of a former British spy and his daughter.

Guilty until proven innocent has now become the rule of law in Great Britain. Congratulations!

Background image is courtesy of Westbourne.com, modified by me.

---
Website | Print Shop | Portfolio

---