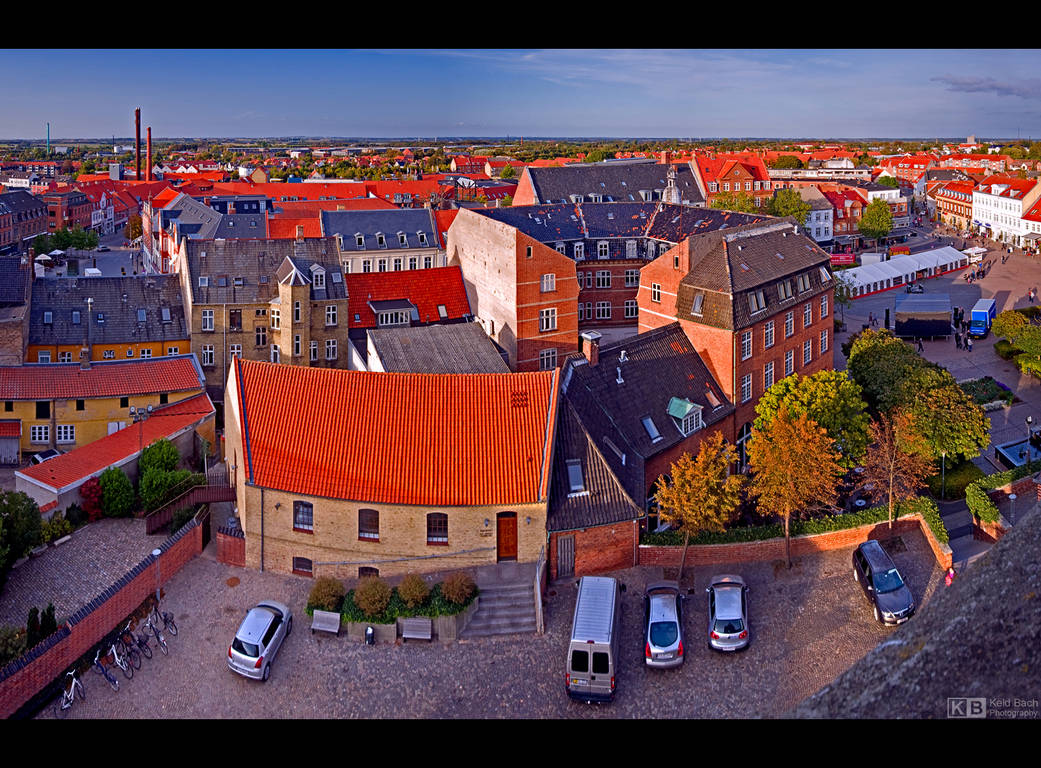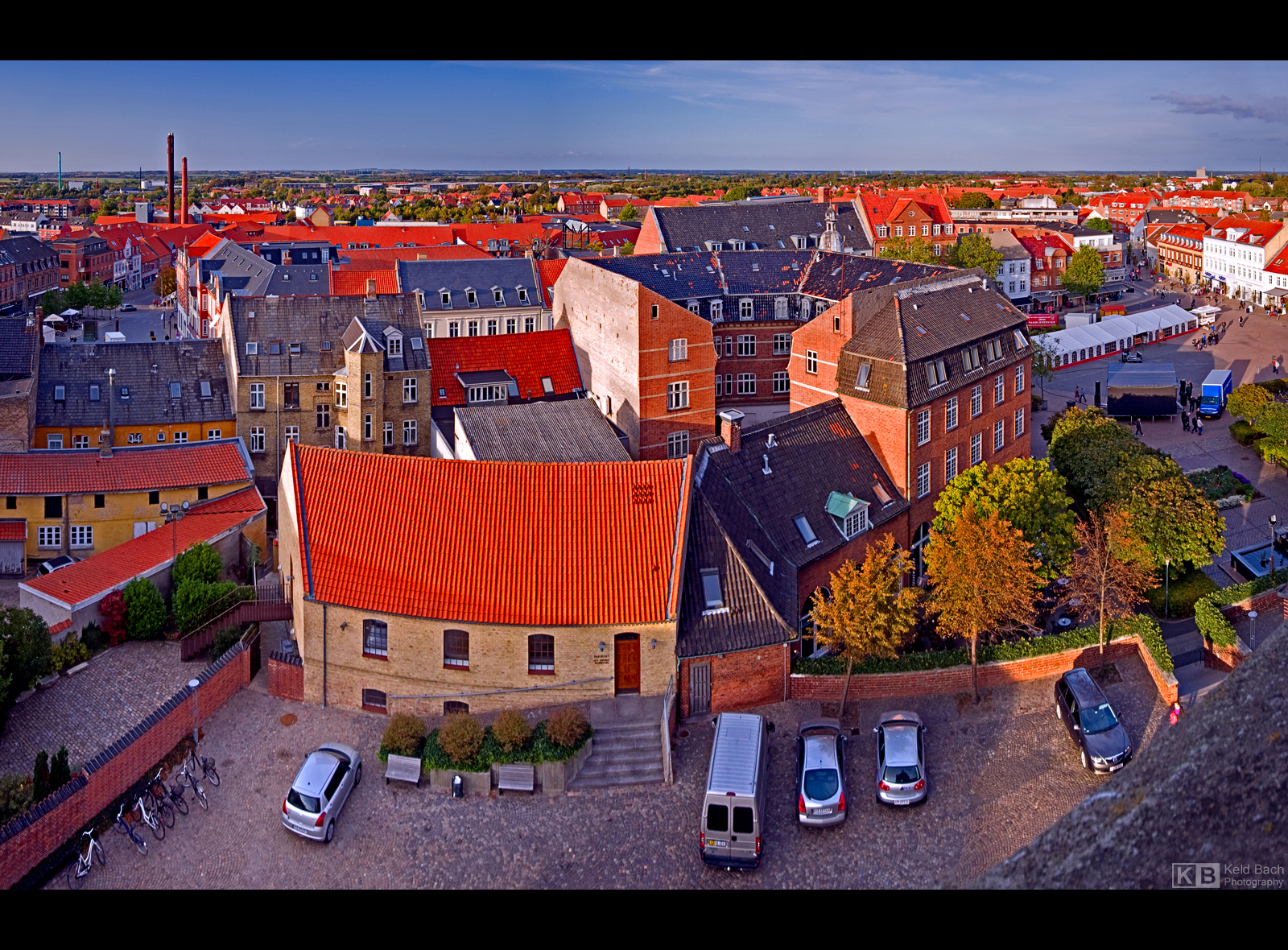 Yesterday I had the opportunity to enter the highest point in my hometown (Slagelse, Denmark), which is the bell tower of the Saint Michael's Church from 1333. Slagelse is just a small and rather boring provincial town with very few buildings of architectural interest, but I thought it might look a little more attractive from higher up. My plan was to make a 360° panorama shot of the view from up the tower, as it has windows facing all four corner of the world, but unfortunately the guy in charge of the premises would only let me open the one window facing north, so this image is all I managed to achieve. A panorama composed of four handheld, vertical shots.
---
Website
|
Portfolio
|
Prints

How rude of him! It would have been marvelous, if he had the vision to ask a piece of the pie, for the sake of the art, hometown pride, or tourism, or just the recognition! But now, he can see 1/4 of the pie, and maybe change his mind. I think it is a great photograph, shows the town off well, colorfully, appealingly, and I wish you well in your other photography!
Reply

Yes, I thought it was a bit rude too.
Thanks very much for a nice comment

Reply

Wow. It looks very homey, but intimate. Are the people there close with each-other, like in a small town?
Reply

Not particularly close, I think, but people get along with each other quite well. Glad you like it

Reply

Reply

Reply

Reply

It's quite a beautiful place!
Reply