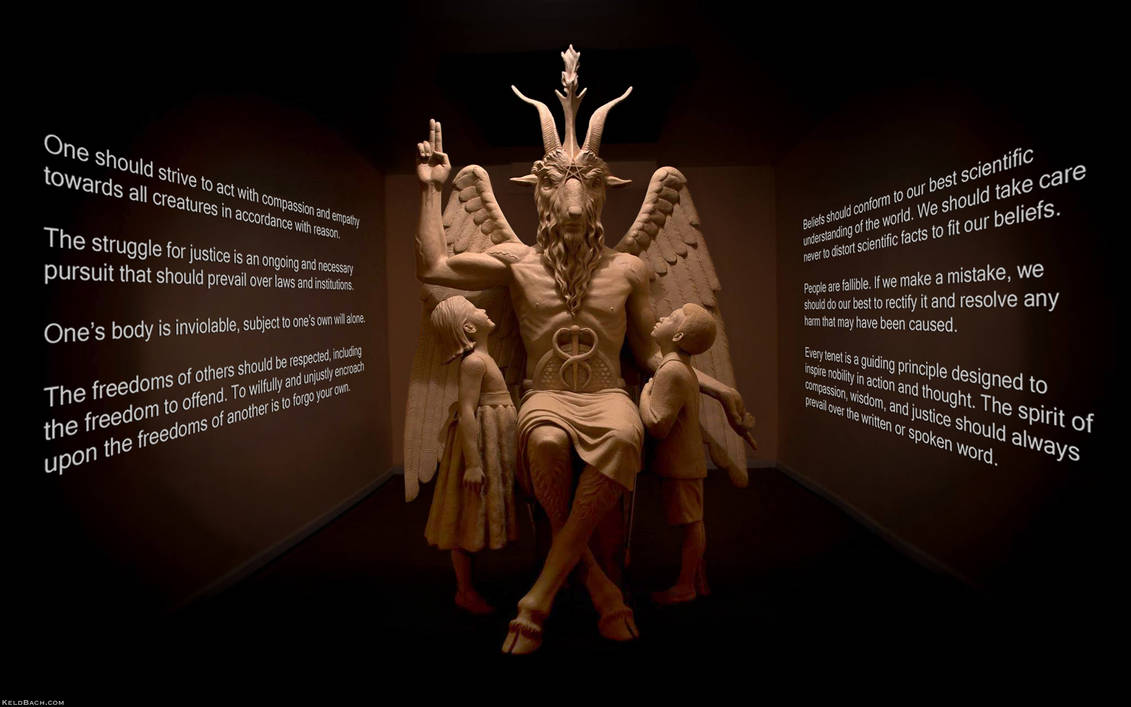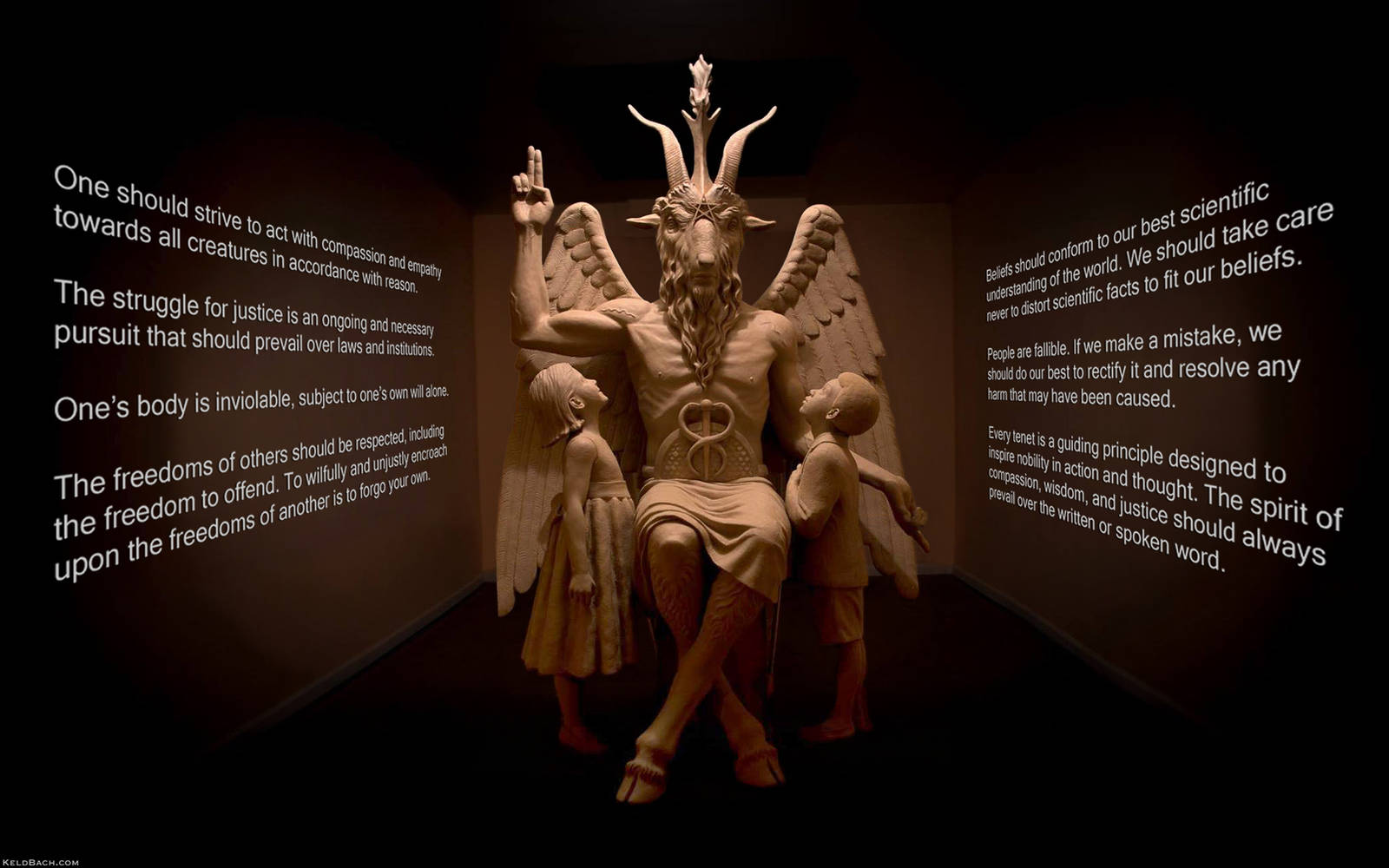 So, you thought Satan (aka the Devil, Lucifer, Mephisto, Beelzebub, etc) was a bad guy? Well, he has certainly been accused of many things throughout time, but I have been searching through the Holy Bible without finding any bad or evil deed committed by this guy. On the other hand, the Old Testament is full of horrible acts committed or instigated by the Judeo-Christian deity. He even raped Virgin Mary and made her pregnant with the kid who later became known as Jesus. Speak of double standards here!

Anyway, the Seven Fundamental Tenets in the above piece stems from The Satanic Temple in Oklahoma City, whose mission it is to encourage benevolence and empathy among all people, reject tyrannical authority, advocate practical common sense and justice, and be directed by the human conscience to undertake noble pursuits guided by the individual will.

Contrary to common belief, members of the Church of Satan do not worship the Devil; instead, they are Atheists who believe that moral rights and wrongs are subjective human constructions.
Background image courtesy of The Satanic Temple, modified by me. Click "Download" for a larger view.
---
Website
|
Print Shop
|
Portfolio
---