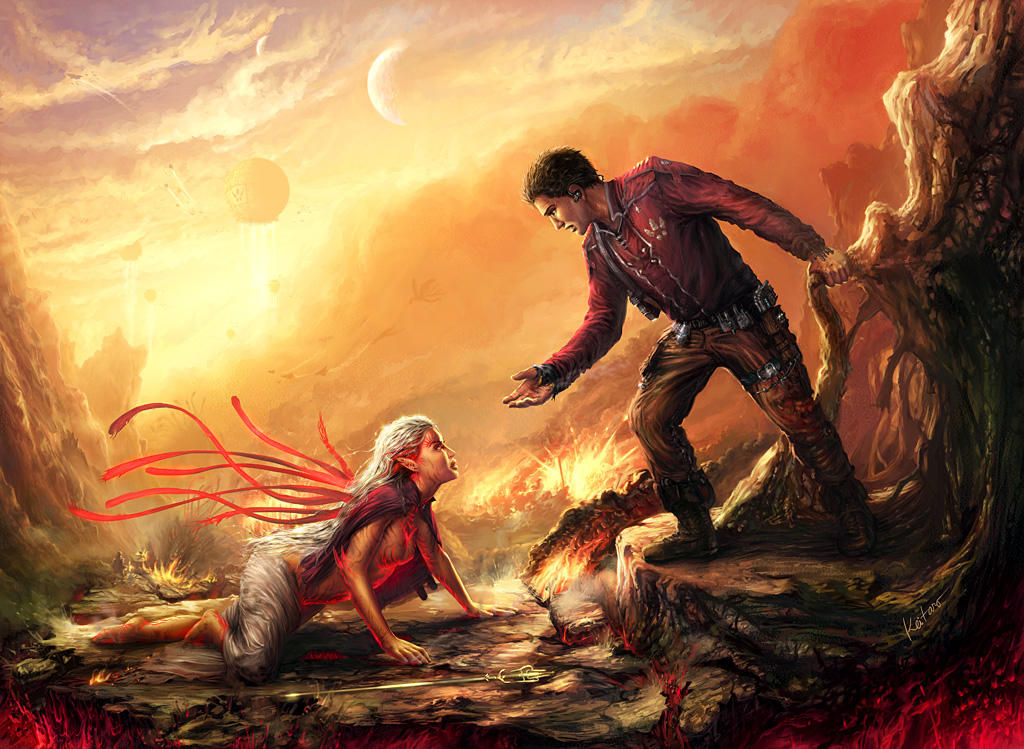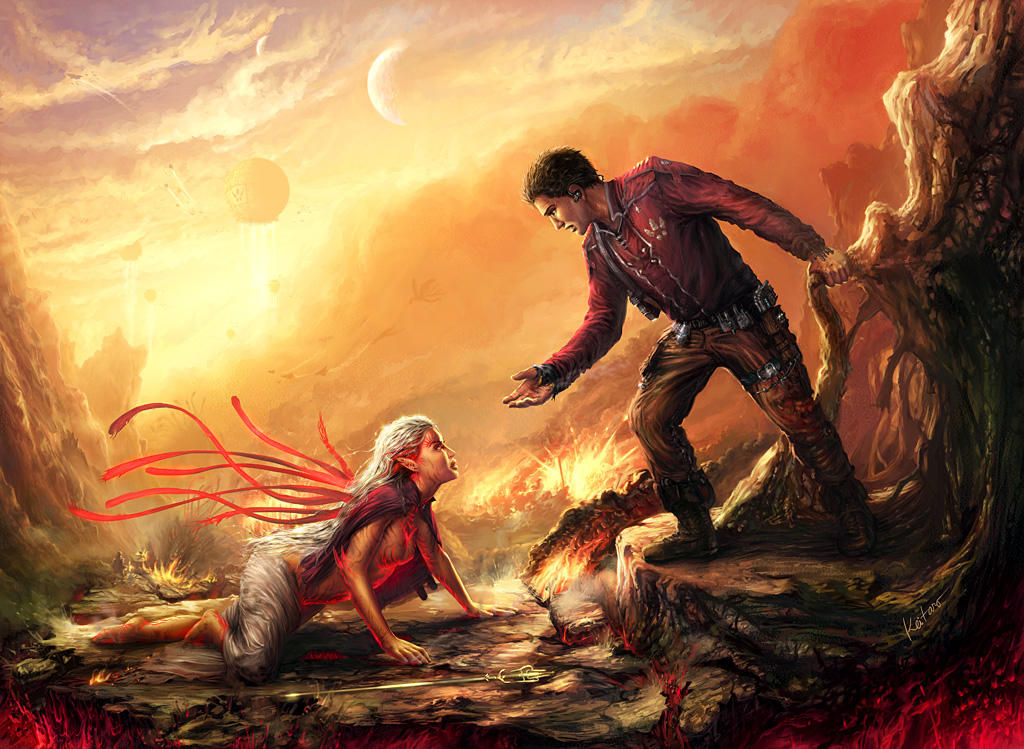 Watch
I did this image for a competition at CGsociety called Uplift Universe - Alien Relations. It was supposed to depict some kind of interaction between humans and aliens. And yes, i obviously know i wont win

But at least it pushed me to do a new pic.
As for the story - i havent made up an exact, specific story for this, i'll leave that to everyones imagination, but i'll just explain roughly what i had in mind.
A war taking place on an alien planet between humans (the man-soldier and the spaceships in the background) and the natives (the woman and you can also notice some beasts with tentacles on their back similar to hers).
The two main characters started to realize this war made no sense and that they can live in peace. But they were
unable to influence it in any way, they got into a desperate situation and he, despite being a soldier of the invading army, is helping her escape to safety as the planet is being destroyed and its inhabitants killed.
She falls down and the ground under her starts to crumble, but with this massacre, most of her kind dead, she doesnt care about her life and is calmly thinking whether to grab his hand and save herself or just to let it happen and end the suffering.
Something along those lines.
Anyway, it was done in painter and photoshop with my (finally) new Intuos3 tablet.
Daily Deviation
Given 2010-05-25
Uplift Universe by ~Keitaro333
Does love stop anywhere ? ~
Keitaro333
shows an overwhelming work full of emotions and beautiful colours in every perfect detail and he captured a moment among surviving or dying. The soldier representing the human race has dropped his sword symbolic of the peace he wants to achieve. The colours and technique constitute an empathetic, but at the same time chaotic situation. I suggest fullview, please enjoy!
Suggesters words.
(
Suggested by 161before and Featured by TobiasRoetsch
)