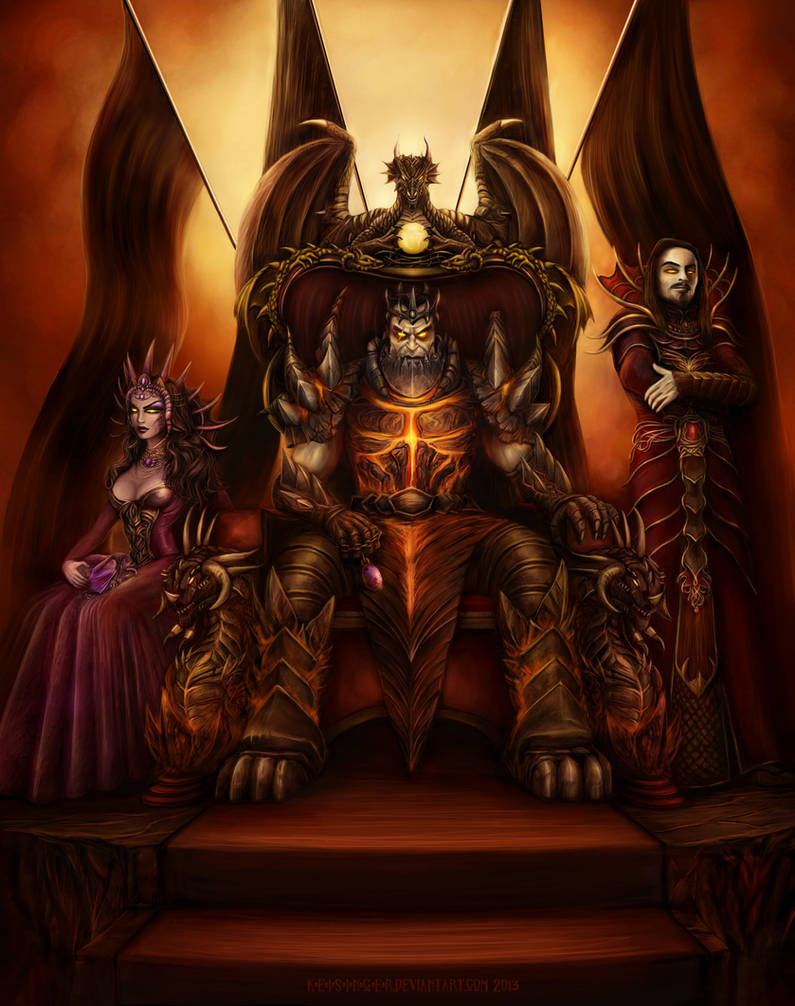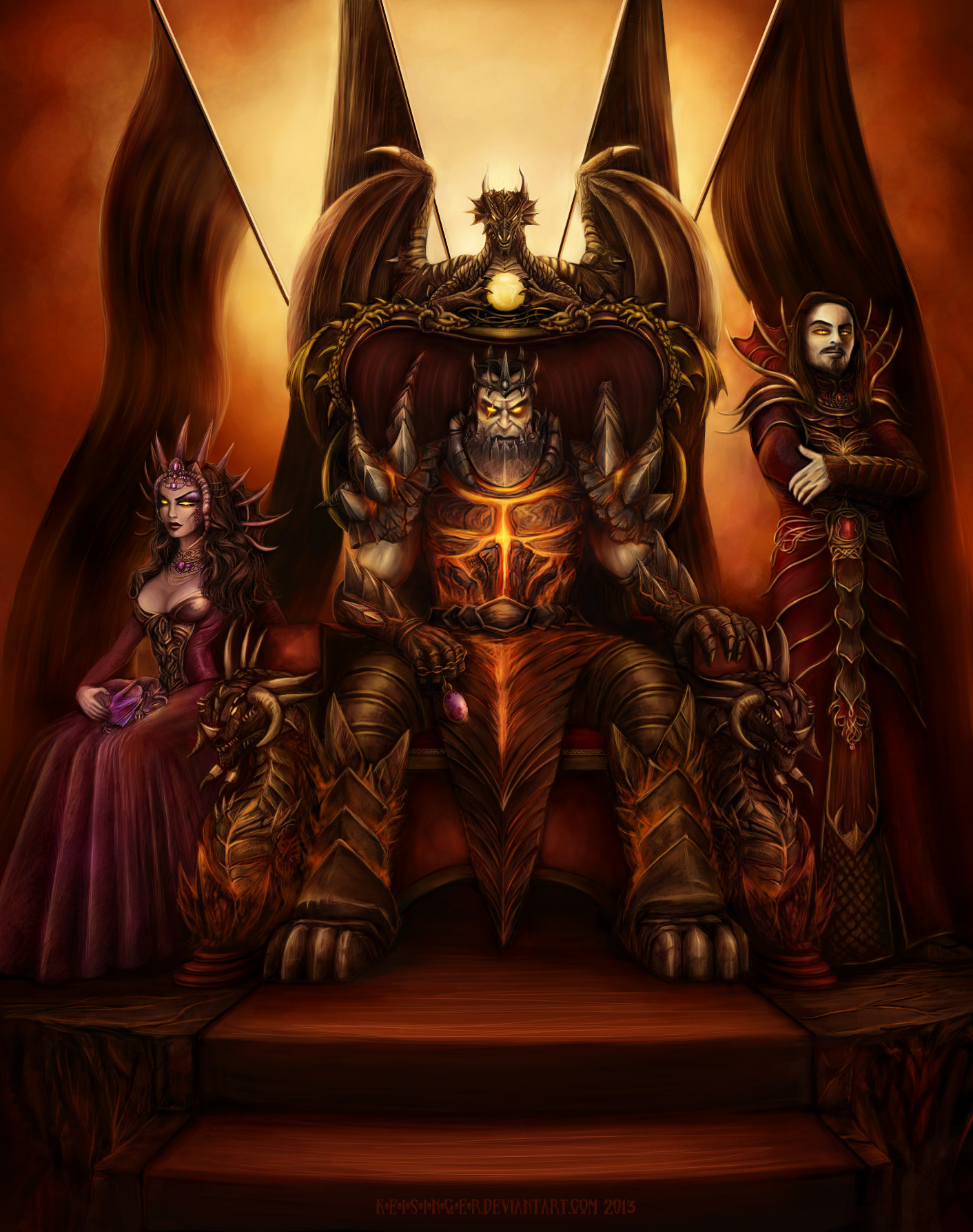 Watch
So, this is my first good World of Warcraft fan art.
Family portrait of the main Cataclysm boss, Neltharion, and his elder children, Onyxia and Nefarian.
Can you imagine?
Deathwing the Destroyer has won. The Triumph of Evil is coming. The world is doomed...
________________________
Drawing villains' victory is always a dark temptation for me :3
As you can see, there are some differences between my characters and their game prototypes.
I tried to depict them more aristocratic to show the harmonious blend of fatal beauty and destructive power.
Check out more WoW fan art: